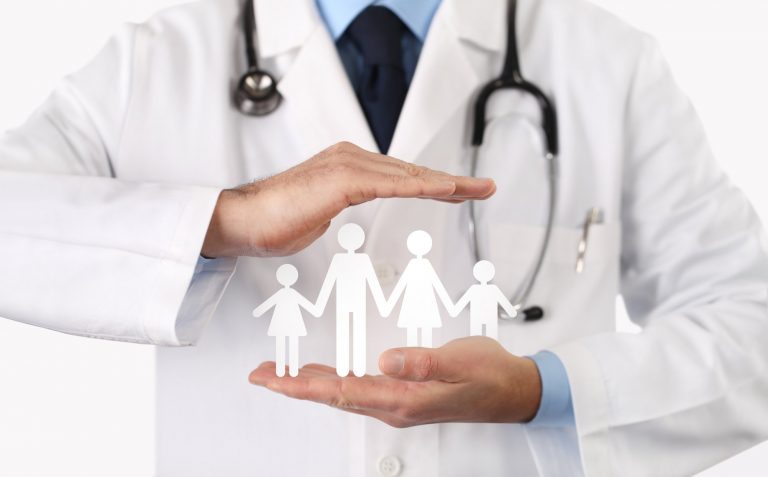 Originally posted on https://www.insurdinary.ca/your-health-matters-the-top-9-benefits-of-having-health-insurance/
Most people can agree on the benefits of having health insurance during a medical emergency when they or their family members are very sick.
---
Originally posted on YouTube by Insurdinary Videos
There are many hidden benefits of health insurance that insurance shoppers aren't aware of. These advantages could possibly keep you out of the hospital altogether. Many benefits from health insurance policies go unused because the policyholder doesn't know it exists.
Skeptics may ask "do you need health insurance?" and see this as a way to cut corners or decrease monthly expenses. Those added funds every month seem very appealing. Before your ready to give up on health insurance altogether, read further on the top nine benefits of having health insurance.
Types Of Health Insurance
There are three categories of health insurance. These categories include managed care and fee for service or indemnity plans. Health Savings Accounts are a third alternative to pay for health care costs.
Managed care plans use a network of doctors to provide care and keep your costs down. Indemnity health insurance plans reimburse you for your medical expenses. Health Savings accounts are where the plan holder can keep and access funds to pay for medical expenses.
Another form of health insurance is Medicare. Medicare is health insurance managed by the US government to deliver health care to seniors 65 years old or older. Medicare became law in 1965 when the US Congress enacted the Social Security Act. Medicare was created so that seniors could have health insurance, regardless of their medical history or household income.
Medicare is called a "fee-for-service plan." Patients pay a portion of their costs for expenses like hospitals, physicians or other health care services. The Medicare system pays the balance.
Benefits Of Having Health Insurance
If you're still asking yourself "why is health care important?" here are just a few reasons that can highlight the importance of health care in your life:
1. Negotiated Rates
A big reason why healthcare is important is that medical costs have already been negotiated to find the lowest price. This means lower out of pocket expenses for you. Hospitals negotiate with insurance companies that often leads to a 20 to 50 percent reduction for medical services.
2. Alternative Treatments
Health insurance policies now routinely cover alternative medicine treatments as well. These medical therapies provide an alternative to standard medical treatment. Some examples of alternative treatments include acupuncture, herbalism or homeopathy.
A growing number patients prefer these natural remedies to promote overall health. These treatments are also sometimes more affordable than prescription drugs. Health insurance providers are meeting the demand and now cover these costs.
3. Daily Hospital Attendant Allowance
Some health insurance companies offer an attendant allowance to adults who accompany insured children patients. This allowance can be used to cover food or traveling expenses to the hospital. The number of days that the attendant allowance can be used is usually fixed for a number of days.
4. Organ Donor Expenses
Health insurance also helps to pay for organ transplant surgery. for harvesting donated Some companies will pay the entire cost, while others may offer this coverage as an add-on benefit. Costs such as the donor's hospital fees, post-surgical medical services, and screening costs are not usually covered by these plans.
5. Domiciliary Treatment
Many insurers now provide coverage for patients to receive treatment at home under medical supervision. This treatment may be called for if a hospital can't accommodate a patient. Patient care is usually for a disease, injury or illness.
6. Recuperating Or Recovery Benefit
Another reason why healthcare is important is that it can help you recover any paychecks you might have missed while you were away from the office. Policyholders with a recovery benefit can collect a lump sum amount in case their hospital stay lasted over 7 days. Other policies may pay for costs for family visits while you're in the hospital as well.
7. Weight Loss Surgeries
Obese patients fighting life-threatening problems can have weight loss surgery covered as a life-saving technique. Weight loss or Bariatric surgeries are recommended for patients who have a body mass index over 35. These surgeries help patients recover from diabetes or improve their cardiovascular systems.
8. Preventative Services
The great thing about health insurance coverage is that it covers costs that help you maintain your current good health. Health insurance plans can take care of wellness costs like paying for doctor's visits or prescription drugs. Some plans can be customized and allow you to subscribe only to the services you need.
9. Peace Of Mind
The number one reason why healthcare is important is that you'll have the peace of mind knowing that you have access to medical services when you need them. Disease or injury are going to pop up in your life when you least expect it. With a comprehensive health insurance plan in place, you can begin to live your life worry-free.
Next Steps
Want to know more about the benefits of having health insurance? Want to compare the different plans out there and see which one is best for you? Then you've come to the right place.
Start by comparing the different insurance plans out there to see what's right for you and your family. Don't be afraid to ask if you can unsubscribe to those services you don't need. Once you've launched these steps, the best handling of health insurance is in your hands.
Don't forget to check our blog for other helpful advice on the other types of health insurance available. We're here to help you get the best protection for you and the ones you love.