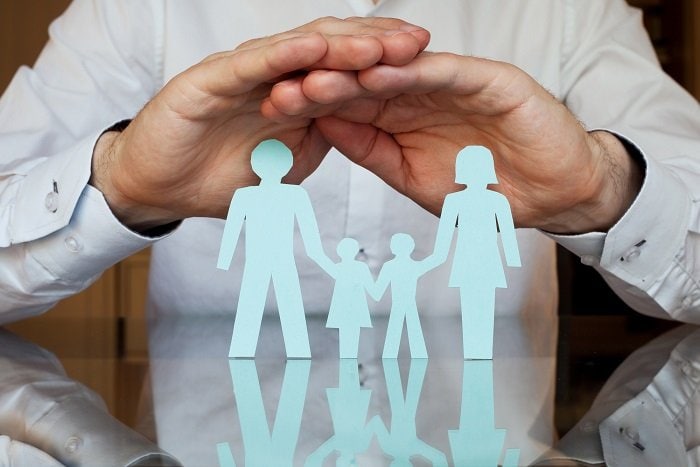 Originally posted on https://www.insurdinary.ca/followme-health-plan-makes-sense/
Help Protect Yourself When Your Employee Benefits Ends With
Manulife FollowMe Health And Dental Insurance Plan With No Medical Questions
Sometimes life doesn't always go as planned. If you recently lost your job, read on to learn why this plan makes sense.
No matter how well you've laid your plans, there are times when things do not go as you'd planned. You may encounter a job loss or other unexpected circumstance that causes you to lose your health insurance.
In times like these, a Manulife FollowMe Health and Dental Insurance Plan may be your best bet. If you ever experience this kind of life dilemma, know that you have options. You do not have to be afraid of what will happen.
Do you have questions about whether this type of insurance may be [right for you]?
Read on to learn all about this type of health and dental plan and what it can do for you if you have recently lost employee benefits like health and dental insurance.
What Is Manulife FollowMe Health And Dental Insurance Plan?
Manulife FollowMe Health and Dental Insurance Plan is a guaranteed health and dental insurance plan for Canadians. It is a service of Manulife Financial. This Canadian insurance company is one of the best insurance company in Canada and over the world, very stable and receives high ratings.
The Manulife FollowMe Health and Dental Insurance Plan is designed for people who have lost their insurance coverage within the past 60 days. Note that the person who has lost coverage must apply for a Manulife FollowMe Health and Dental Insurance Plan within 60 days of losing their coverage.
This usually applies to people who had insurance through their employer and have since lost or left their job. It can also include people who are retiring.
Another name for this type of service is a conversion plan. Keeping yourself covered even after your employee or company benefits end can work wonders for your peace of mind.
With this type of insurance, you are guaranteed acceptance. [No medical questions are asked]. As long as you are a Canadian resident who applies and pays your first premium within 60 days, you can be covered by a Manulife FollowMe Health and Dental Insurance Plan.
Uninterrupted health and dental insurance is necessary for many families who rely on their insurance plan to stay protected and receive proper medical care.
The plan also may help you to save money by reimbursing some of your routine health-related expenses, whether expected or not.
The benefits of a Manulife FollowMe Health and Dental Insurance Plan can assist you with covering all kinds of needs. This could include your family's prescription drugs, dental services, prescription eyewear, hearing aids, chiropractic visits, massage therapy, orthotics, and more.
BENEFITS Of Manulife FollowMe Health And Dental Insurance Plan

One of the best part of this plan is that it has a very long list of benefits.
It can cover all areas of your life and assist you with all of your family's needs. From prescription drugs to specialist visits, you can rely on this plan to provide you with the care you need. This type of care puts your insurance in your own hands, rather than relying on an employer to provide it to you.
Drugs and Basic Services
There are different levels of prescription drug coverage offered by a Manulife FollowMe Health and Dental Insurance Plan. Still, all four levels of the plan offer some degree of coverage.
Also covered under the higher levels of this plan are dental services. This includes both basic and preventative care. It also includes accidental dental emergencies when you are in need of immediate assistance.
Eye problems? Not to worry. Vision care is also included.
From eye exams to prescription lenses and eyeglasses, you don't need to worry about how you'll keep your peepers in tip-top shape.
Even laser eye surgery is included in some levels of a FollowMe health plan. This can be a major life changer for many people who have dealt with poor vision for their entire lives.
In Case of Emergency
In case of an accident, you'll also receive hospital benefits like a semi-private room.
The premier plan even includes a private room all to yourself should you ever need to enter the hospital.
You'll be able to be transported to the hospital via ground or air ambulance transportation in case of an emergency, all thanks to your plan.
You can even be provided with travel insurance if you so desire.
Specialists and Intensive Care
In addition, specialists like chiropractors, podiatrists, physiotherapists, and more are all covered.
You can even see a massage therapist, psychologist, and acupuncturist as covered by your plan!
In case of a more serious condition, home care and nursing coverage are also available from your plan, in addition to durable medical equipment and hearing aids.
Medical equipment like supplies for diabetes is also included. They also cover AD&D, also known as accidental death and dismemberment, plus survivor benefits.
What Are The Different Manulife FollowMe Health And Dental Insurance Plan?
Four different types of coverage are available from this plan. These include the Basic Plan, Enhanced Plan, Enhanced Plus Plan, and the Premiere Plan.
The FollowMe Basic and Enhanced Plans do not include dental coverage.
The Basic plan is $450 per year for prescription drugs with $100,000 lifetime of extended health care, while the Enhanced plan is $1000 per year for prescription drugs with a $200,000 lifetime.
The FollowMe Enhanced Plus and Premiere plans are at higher price points and include a certain amount of dental coverage.
When it comes to these two higher levels of plans, dental coverage is included and the amount of coverage increases each year.
During year one, dental is $700 per year with the Enhanced Plus plan and $800 per year with the Premier plan. By year three, these numbers have increased to $1,000 and $1,500, respectively.
Looking To Find The RIGHT INSURANCE?
INSURDINARY is a free, simple and one of the [BEST INSURANCE QUOTEs] comparison website in Canada. It is fast and easy to use, and it gives you access to the best and lowest insurance rates from a wide range of insurers.
With a broker network of over 20,000 spread throughout 50 countries, we are one of North America's largest insurance comparison platforms.
Our goal is to help citizens of the US and Canada to save money on life, car, home, and many other types of insurance.
Plus, with a response time of just 1 to 5 minutes, you'll have an insurance quote fit specifically for your needs in no time.
Contact us today if you have insurance questions.