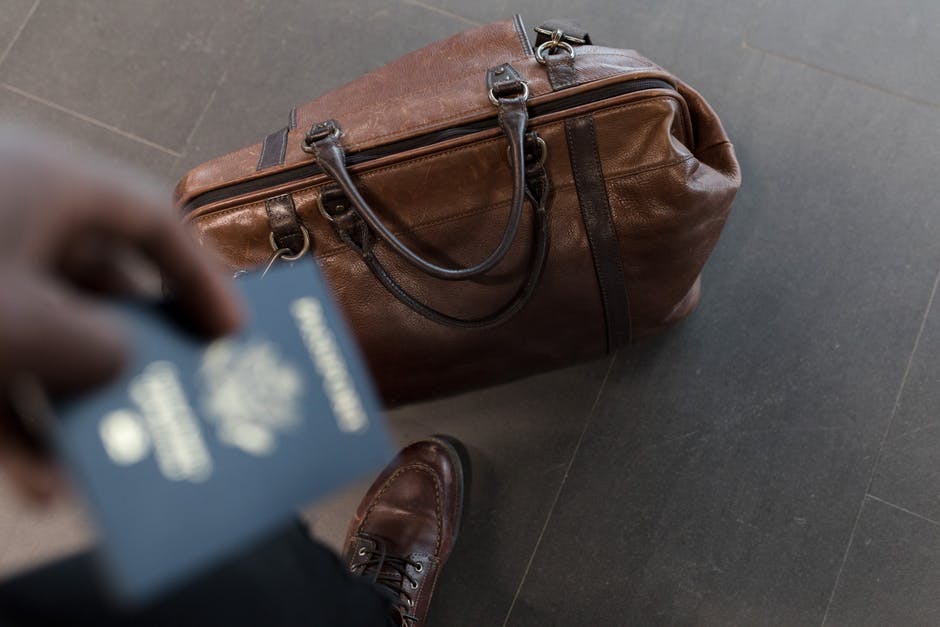 International travel comes with certain must-have items like comfy walking shoes, wrinkle-free clothes, and a sarong or scarf that can transition from a stylish accessory to a headcover/shoulder wrap for places like the Vatican or Angkor Wat.
But the list of travel essentials doesn't stop there. You also need the workhorse of any traveling ensemble, a reliable tote. It should be roomy enough to hold everything from snacks to the aforementioned scarf but also look impossibly chic.
Read on for a breakdown of the seven best tote bags for travel.
1. DAGNE DOVER SIGNATURE LEGEND COATED CANVAS TOTE
What do we love about the Dagne? It comes with compartments for all of your travel essentials, from its padded slots for a 14-inch laptop and a tablet to its built-in key leash.
You'll also find dedicated spaces for your wallet, phone, sunglasses, water bottle, subway card, and more. That means you'll never have to sweat the small stuff.
2. BARRINGTON SAVANAH ZIPPERED TOTE
For a genuinely posh tote that fits everything you need, look no further than the Savannah Zippered Tote. It comes in a variety of stylish fabrics, and this travel tote with a zipper will keep all of your items secure and easy-to-locate.
Make a posh statement while staying organized on the go. The Savannah is just the beginning of Barrington's wide selection of travel totes. So, why not shop for personalized totes now?
3. EVERLANE'S THE DAY MARKET TOTE
What do celebrities from Angelina Jolie to Meghan Markle have in common? The Day Market Tote by Everlane.
This bag's sumptuous Italian leather proves both durable and classic in its styling. For travel tote bags, this one shows there's something to be said for simplicity.
4. STELLA MCCARTNEY REVERSIBLE FAUX LEATHER TOTE
Another of our favorite travel tote bags for women?
This gorgeous Stella McCartney bag that has the look and feel of genuine leather but proves cruelty-free. Also, you'll love its sleek, high-fashion appearance, including chain-trim details.
The bag also proves roomy, which means plenty of places to stash your travel essentials. And because it's 100 percent reversible, you get two bags for the price of one.
Shop Related Products
Nodykka Women Tote Bags Top Handle Satchel Han…$13.99 (1133)
Floto Piazza Leather Tote Bag in Full Grain Calfskin$129.25 (20)
Overbrooke Large Vegan Leather Tote – Womens …$44.95 (319)
Scarleton Stylish Reversible Tote Handbag for Wo…$28.99 (1237)Ads by Amazon
5. MADEWELL LEATHER TRANSPORT TOTE
Traveling often involves hands-free activities. In these cases, lugging a purse can feel frustrating. But that's where the Madewell Leather Transport tote distinguishes itself from the competition.
It comes with a longer, removable strap that allows you to convert it for cross-body wear or throw it over your shoulder. That way, you never have to feel constrained by a purse again.
6. BRIGGS & RILEY LARGE SHOPPING TOTE
Depending on where your travels take you, a waterproof bag could be your best friend. Briggs & Riley's latest creation is crafted from ballistic nylon that's abrasion-resistant. This makes it excellent for travel's many unexpected moments.
From spontaneous rainstorms to unexpected spills, you'll never have to worry about this bag. The tote also comes with a waterproof pocket designed for a water bottle as well as interior pockets for your other travel essentials.
7. MZ WALLACE LARGE METRO QUILTED TOTE
We love this MZ Wallace tote because it can hold everything you'd ever need while traveling. From your laptop and tablet to a neck pillow and gym wear, it has plenty of room.
That said, it proves lightweight, durable, and downright adorable. Also, its detachable interior zip pouches make organizing all of your belongings easy-peasy.
THE BEST TOTE BAGS FOR TRAVEL
For the best tote bags for travel, not all are created equal. Many have trouble holding up to the rigors of travel.
But the seven bags above are not only durable but highly practical. That means plenty of functionality and fashion rolled into one.
Ready for more fashion tips you can take on the road? Browse our blog now for travel hacks you'll love.