Photo From Pixabay
Originally Posted On: Top 10 Subscription boxes of 2021! – SubscriptionBoxes.ca
Subscription boxes have gained in popularity ever since they first appeared on the market back in 2010. Every year new companies add their unique curated boxes to the market. Today, you can find a subscription box to fill your monthly craving of any genre; from beauty to clothing, vegan to carnivore, today's boxes have something for everyone. Below are the Subscriptionboxes.ca Top Ten Winners of 2021!
And if you don't see something that interests you, be sure to check out our MEGA LIST of Subscription Boxes that Ship To Canada !
1. FabFitFun – a top lifestyle & beauty box for women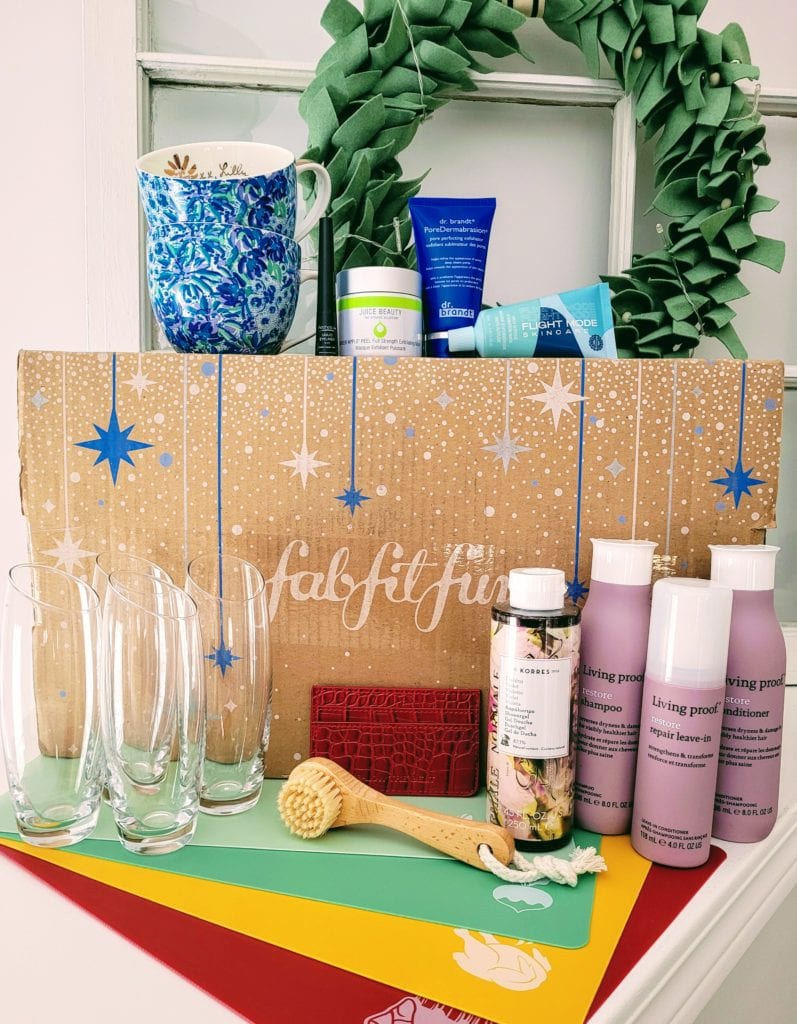 This is one of my all-time favorite subscription boxes. If you are new to subscription boxes this is a must try! FabFitFun is a women's seasonal subscription box with a focus on beauty, fashion, health and lifestyle items that are creating a buzz in the beauty and entertainment world. Each box includes only full-sized products with a retail value of $200+ USD for only $49.99 USD or less with coupon or annual membership! Each season you get the opportunity to customize 3-5 items inside your box. FabFitFun is the perfect gift for the girl who loves everything trendy! See my reviews of previous boxes here.
What's in the box: 8 premium full-size products ranging from skincare, make-up, fashion, home, fitness and more.
2. KiwiCo – 8 kids & teens subscription boxes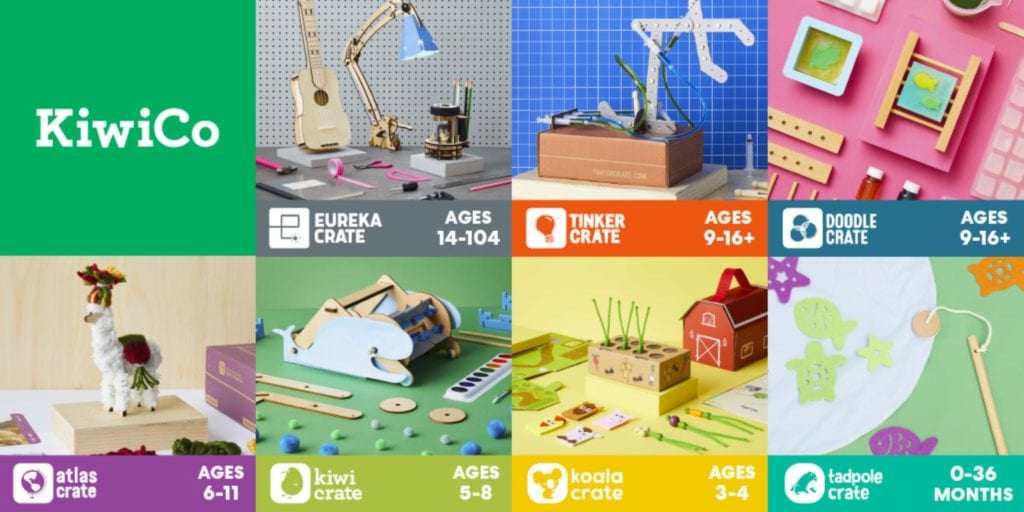 One of the top selling subscription boxes for kids. This kids and teens subscription box focuses on inspiring young innovators through fun and hands-on learning with STEM, STEAM, Science and Art kits for all ages. Most people remember the Kiwi Crate subscription box not realizing that KiwiCo is the parent company and they have since expanded to include eight different subscription boxes to choose from depending on your child's age and interests. Now the only question is which subscription line will you choose: Panda Crate, Koala Crate, Kiwi Crate, Atlas Crate, Doodle Crate, Tinker Crate, Maker Crate, or Eureka Crate. Check out our reviews here.
What's in the box: Crafts and activities all relating to Science, Tech, Engineering, Art or Math and kid-friendly instructions.
Age Ranges: 0-16+ years old
Cost: $27.33 – $41.03/month
Shipping to Canada: $6.95
3. Annie's Kit Clubs – 13 crafting boxes for women, girls & boys

Annie's Kit Clubs is the parent company to 13 different crafting subscription boxes and 1 book club. Choose from crocheting, card-maker, quilters, girls, women, afghan, beads, young woodworkers, books and hook & needle. There are so many options to choose from for moms, grandmas, daughters, sons, yourself… something for everyone! I have been able to try a few of these boxes myself and each one was a great experience. See our box reviews here.
What's in the box: Each box is different, but you get all the items you need to create a great new project – you will just need household items, such as glue and scissors.
Cost: $19.98 – $23.99 USD/month
Shipping to Canada: $6.95 USD
Coupon Codes: Save 50% off your first shipment of any of the Annie's Club boxes with code SHARE50
Save 80% off your first shipment of Creative Girls Club with code SHARE80
4. Bespoke Post – awesome, trendy boxes for men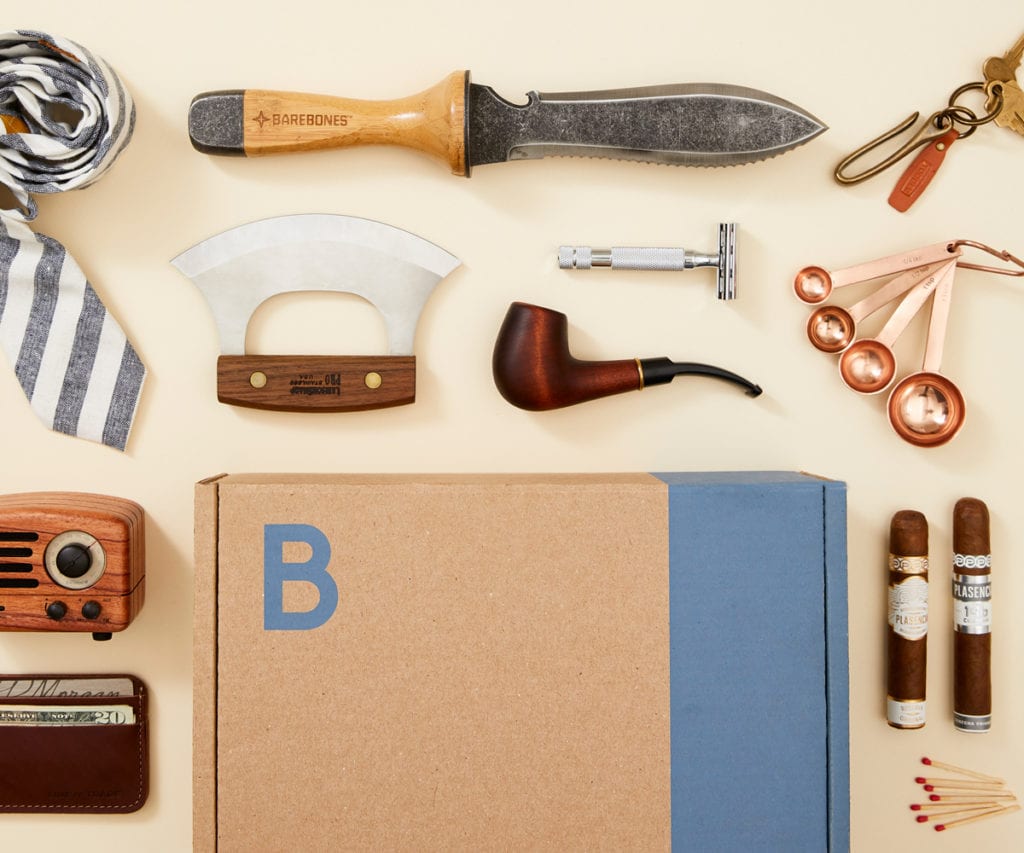 A monthly men's lifestyle subscription box that includes cool, up-and-coming trends in food, drink, fashion, travel and more. Begin by taking the quiz about your likes and dislikes. Then on the first of each month you will get a sneak-peak of your box and you have five days to customize items, switch boxes or cancel this months box all together.
There are lots of customization choices for the boxes and flexibility if you choose not to receive a box one month, cancel it and resume the following month. This is one of the awesome men's boxes out there, comprising a mixture of the latest fashion trends, unique curated items, and down to earth tools. Its like searching Craigslist and putting all the coolest stuff in one box. Bespoke Post is the perfect balance for all men and recently, they have included product options for women and children too.
What's in the box: A collection of themed items introducing you to something new and trendy.
5. SinglesSwag – a box for single women (or any women)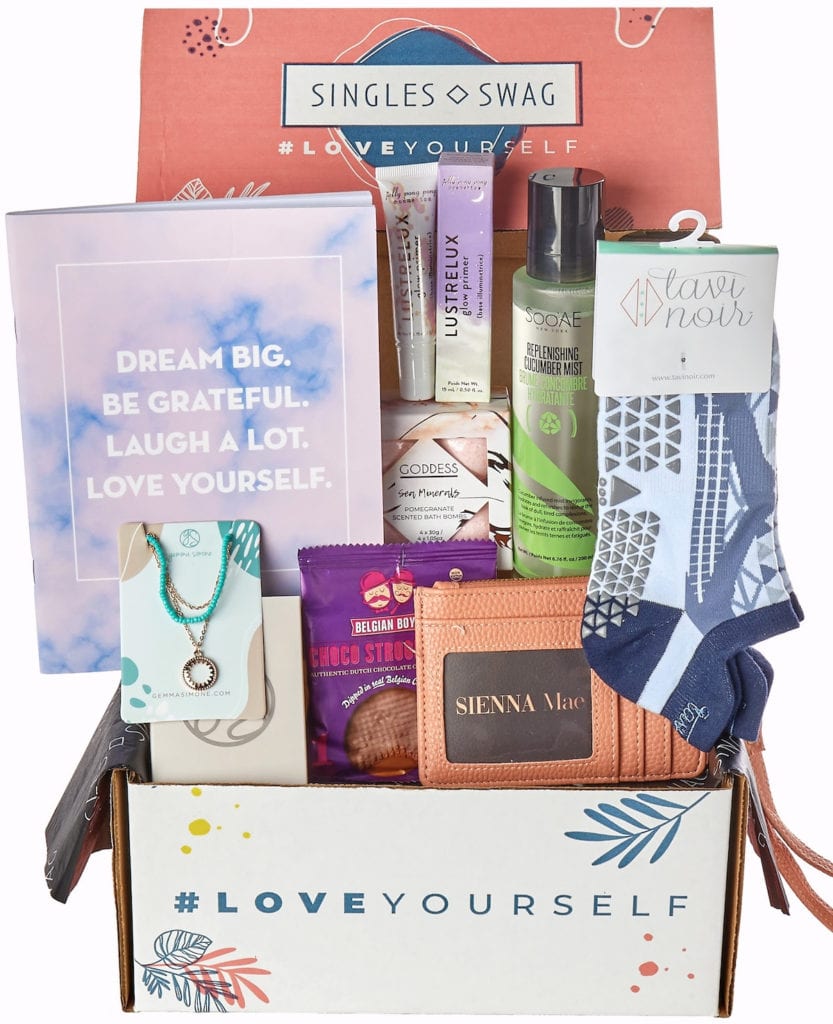 SinglesSwag is a monthly lifestyle subscription box for amazing single women (or any women, IMO)! This box is filled with awesome products that focus on loving yourself no matter what your relationship status is. Each month you will receive full-sized, hand-selected, fun, fabulous and trendy products. I would say that this box rivals FabFitFun in that they both feature on-trend beauty and lifestyle products for women but with less big name brands in SinglesSwag.
What's in the box: Items may include: organic bath and beauty products, trending fashion accessories, artisan-crafted snacks and treats, best selling books and other fun surprises!
Cost: SinglesSwag – $39.99 USD/month, SinglesSwag Petite – $24.99 USD/month
Shipping to Canada: Calculated at Checkout
Coupon Codes: Save 40% off your January Box with coupon code NEWYEAR
6. BarkBox – themed toys for your dog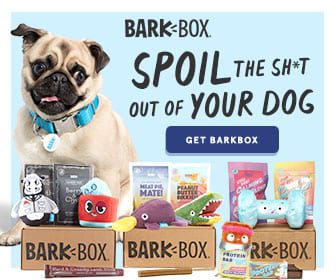 The cutest subscription box just for your dog! If you have a pup you need to check out the amazing new themes each month and those adorable stuffy toys designed by BarkBox! Each box includes 2 innovative toys, 2 all-natural bags of treats and a chew, all curated with the month's unique theme – can be tailored to fit your dog's needs. All treats and chews are made in the USA and Canada from domestic and imported ingredients. Be sure to checkout the holiday and seasonal boxes for your pup as well.
What's in the box: 2 toys, 2 all-natural bag of treats, & 1 chew
Cost: $35.00 USD/month, $26.00 USD/month – 6 month plan, $23.00 USD/month – 12 month plan
Shipping to Canada: $8 USD and Free shipping in the contiguous USA (Hawaii and Alaska $8 USD)
Coupon Codes: Get a FREE extra month of BarkBox when you subscribe to a 6- or 12- month subscription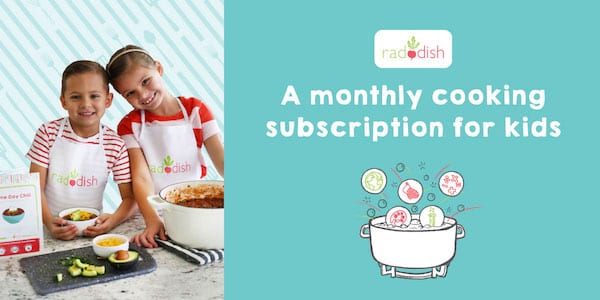 Get the kids into the kitchen and start building a love for cooking with this monthly cooking club for kids. Through the Raddish Kids subscription box you will be reinforcing what kids are learning in school, while having fun in the kitchen with assistance from parents or family members. Kids will learn cooking, math, and chemistry while at the same time having a fun and creating a family bonding experience making three delicious themed recipes in each box.
What's in the box: 3 illustrated recipe guides, 3 culinary skill cards, a creative kitchen project and kid friendly tools and collectibles plus a shopping list, digital bonus bites recipes, activities, dietary substitutions, digital lesson plans for homeschooling parents and more.
Age Range: 4-14 years old
Cost: $24.00 USD/month
Shipping to Canada: $7.00 USD
Coupon Codes: Save $15 off a 6-month subscription with code NEWYEAR
8. MEL Science – cool science experiments for tweens & teens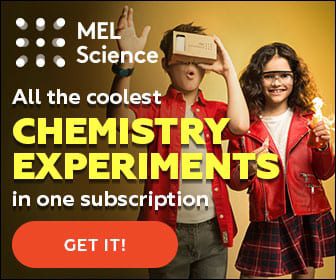 MEL Science is a totally cool chemistry experiment subscription box for kids, delivering up to 3 science experiments monthly. This educational box is best for kids ages 8-14 years old who have a passion for all things science. Each month your box will create family bonding time and an educational experience that is disguised as fun and entertainment for the kids. With MEL Science they make Science interesting while being completely safe!
What's in the box: Everything you need to complete 2-3 awesome science experiments! All necessary chemicals, components and instructions. *Free Starter Kit, VR (Virtual Reality) headset and VR lessons in the first month!*
Age Range: 8-14 years old
Cost: $44.90/month
Shipping to Canada: $1.90
Coupon Codes: Get 3 months FREE when you prepay for 12 months (Save $140.40 CAN)
Get 1 month FREE when you prepay for 9 months (Save $46.80 CAN) (Valid November 27- TBA)
9. TokyoTreat – Japanese candies & snacks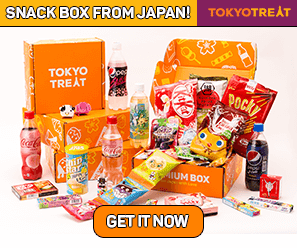 A monthly snack box filled with new, unique and fan-favorite Japanese snacks and candy delivered direct from Japan. This subscription based service delivers a hand-picked collection of Japanese candies, DIY kits, traditional Dagashi snack, and savory snacks and drinks you will love!
What's in the box: Depending on the subscription – 12 to 17 full-sized Japanese snacks.
Cost: $25.00- $35.00 USD/month
Shipping to Canada: Worldwide shipping from $8.95-$10.95 USD
10. Smartass & Sass – a hilarious box for your girlfriends

Smartass & Sass is a fun and witty subscription box for that smart, sassy and totally classy gal! What better gift for a friend that loves to laugh or has a potty mouth. Each month the Smartass & Sass subscription box delivers hilarious items that you or your best girlfriends will love and laugh over for ever! These gifts are perfect for the, say it like you mean it, take no bull girlfriend. I'm sure we can all think of that friend or two or more that would die laughing if they got this box as a present.
What's in the box: Regular Box – 5-7 full-sized items, Big Box – a T-shirt & 5-7 full-sized items, or T-Shirt Only Box.
Cost: $15.95 – $49.95 USD monthly
Shipping to Canada: Shirt subscription – $6.95 USD, Box/Big Box subscription – $16.95 USD
Coupon Codes: Use code SC10 to get 10% off your first subscription! Offer also valid for shop orders
Of course there are many many more boxes out there, and most now ship to Canada. We have compiled our MEGA LIST of the Subscription Boxes that Ship To Canada, allowing you to pick from tons of boxes. And remember, if you are a subscription box subscriber, be sure to leave your reviews and share your thoughts with everyone.