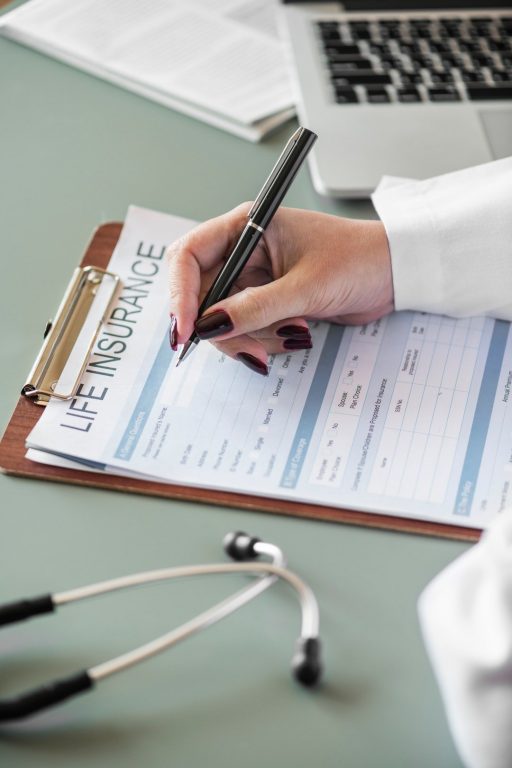 Originally posted on https://www.insurdinary.ca/the-easiest-way-to-find-a-health-insurance-broker-near-me-in-canada/
It's no secret that adding "near me" to your online searches makes it much easier to find businesses in your area. But, looking for the nearest coffee shop when you're running late to work and searching for a reputable health insurance broker closeby are two completely different things.
---
Originally posted on YouTube by Insurdinary Videos
You can search for a "health insurance broker near me" to find brokers close to you. But, you need to do so with a few things in mind in order to get the best result possible.
It's not worth searching for a local broker if you end up with a horrible health insurance plan for the year. As much as you may want to find a broker that's conveniently located, the more important thing is to find one who's ready to give you the deal you need – and provide amazing service, too.
Here's how to find the ideal Canada health insurance company in your local area.
1. Type In The Name Of Your Area
The thing about putting the phrase "near me" into a search engine is that it's a relative term. You're going to get slightly different results searching for this when you're at home, at work, and at the grocery store, especially if these things are on different sides of town.
As such, the better alternative is to type in the name of your local area instead of saying "near me." Whether you live in Edmonton, Winnipeg, Vancouver, or Toronto, the name of your town is more helpful than typing something relative. If you live on the outskirts on these cities or in a generally rural area, use your town's name rather than that of the closest city.
2. Include Specific Geographic Details
You should get all the results you need if you type in "health insurance broker in Paris, ON" or "health insurance company Altona, MB." If you do happen to live in the heart of Toronto or Montreal, though, you have to be even more specific than the name of your home city.
Search for health insurance brokers in your city's borough like East York, Toronto or Anjou, Montreal. For even better results, drop the city's name altogether and search for health insurance brokers with just the borough name attached – i.e. "health insurance broker East York" or "health insurance Anjou."
If you're curious to see what other options are available to you, search for health insurance brokers on certain streets. This is helpful if you need to meet with a broker to talk specifics and you want something that's very close to your home or workplace.
3. Check The Most Recent Search Results
Another way to improve your search process is to organize your search results by the most recent results. You can do this by clicking on the "Tools" button under the Google search tab, then the "Any Time" drop-down that appears. The menu allows you to adjust your search to focus on results within the past week, month, or year.
It works best if health insurance brokers are actively updating their website or producing new content. Recent searches find the results that are 1) most related to the search you input and 2) the newest results.
4. Talk To Friends And Family
Here's an interesting thought: why not take your search off-screen for a day or two? Take the time to call your friends and family who live in the local area, and try to focus on those who have similar health needs as you.
Maybe you're interested in implementing an employee health insurance program and you have a friend who runs their own local business, too. Maybe you wonder what insurance your mom used for her dental treatments this year or you'd like to get good health insurance for your whole family like your brother has done.
It's worth talking to the people you already trust about who you can turn to for your health insurance needs. Not only will this point your search for local health insurance brokers in the right direction, but it will give you a much better idea of the services a broker can provide.
5. Don't Settle For The First Result You Find
As great as it is to get personal recommendations from friends and family, you should still do a little more digging online before you pick up the phone. It's worth comparing all your options between the brokers that have been recommended to you and those that have appeared on your local search.
The more you focus on weighing the pros and cons of each option, the more likely you are to end up fully-satisfied with the broker you choose. This isn't something to take lightly. Regardless of if your broker ends up a little further than you would have hoped or if they're right around the corner, what really matters is the kind of plan they can provide you with.
Enjoy Faster, Better Results When Searching For "Health Insurance Broker Near Me"
Stop searching "health insurance broker near me" and start being more intentional about the things you type. Every single word you put into Google has a difference in the results that you see. When you get more specific and write things like your city's name or the kind of insurance you're looking for, you're more likely to be satisfied with your search.
Also, keep in mind that not everything has to be done through Google!
Insurdinary can make your search for a new health insurance broker much easier than you ever imagined. Click here to find out how our system works and take all your insurance-related worries away.