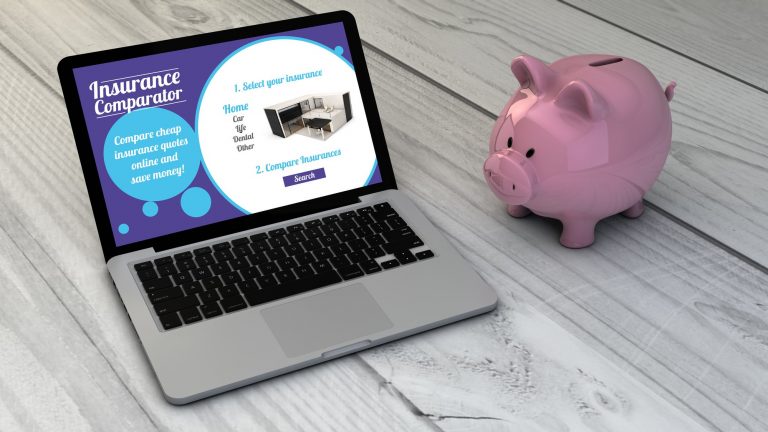 Originally posted on https://www.insurdinary.ca/the-9-major-benefits-of-using-a-health-insurance-broker-in-canada/
Looking for health insurance in Canada?
Wondering if you should work with a health insurance broker?
As opposed to finding a health insurance policy yourself, working with a health insurance broker can be a great decision and comes with a lot of advantages over the alternative. If you want to get the best deals on health insurance and to make the process as easy as possible, you'll want to look for a reliable broker.
Below we'll look at the top benefits of using a Canadian insurance broker when looking for health insurance.
1. Access To Professional Knowledge
It's hard to beat the amount of professional knowledge and experience that a great health insurance broker brings to the table. Insurance brokers often have experience with a variety of different situations and have the professional knowledge to help you decide on the policy for you and your needs.
Brokers also usually have more extensive knowledge than a typical agent will and also have access to more types of policies and options that will likely fit your needs. This can be invaluable when trying to choose the right health insurance policy among the many options.
2. Brokers Are Professionally Licensed
Another great benefit of working with brokers is that they'll be fully licensed and bonded. Brokers have the professional registrations and licensing they need to back up their services and guarantee satisfaction.
Each province has different broker licensing requirements that a broker needs to meet to prove that they have what it takes. These registrations and associations will usually require brokers to meet certain ethical standards along with other requirements that can help you get better service.
3. They'll Be Your Advocate
Because insurance brokers are working for you and not any specific insurance company, they'll usually have your best interest in mind. They'll provide better customer service and be more trustworthy when they give you advice and guidance.
While agents typically work for an insurance company or several different insurance companies, the difference is that brokers work for you, the insurance buyer.
The best insurance brokers know being honest in their dealings with you is best and they won't recommend a lot of things you don't need. They'll fight for you to get the best deals and the best policies for your needs.
4. Better Transparency
A great benefit of working with an insurance broker it that there will be plenty of transparency. Compared to agents, brokers will usually be more honest with you when it comes to suggesting policies and talking to you about your needs.
Brokers don't work with a specific insurance company, but instead, they work for you. They're focused on our needs and because of this, they'll be honest with you. Brokers will also have a Code of Ethics that they need to follow.
Additionally, insurance brokers are also bonded and this means that you'll be protected in the case of any dishonest conduct.
5. You'll Know Their Commission Rates
One of the best things about working with a broker is that you'll know exactly what commissions they're getting from your policy and how that influences your insurance premiums.
Brokers are required by law to reveal this information to you when you get a policy from them. Because of this, you'll have extra transparency. You'll know exactly what you're paying for and what your broker is getting out of the deal.
6. Better Privacy And Protection
When you work with a broker you'll also get more privacy. When working with them to find a health insurance policy, anything you discuss with them will be kept confidential. They won't be allowed to disclose the information to anyone else.
Any discussions you have with your broker will be kept to them and they won't disclose to outside parties or the insurance companies themselves without your permission. It's important to have this privacy when looking for a policy and when working with a broker you won't have to worry about the security of your information.
7. Flexible Communication
Another great thing about working with an insurance broker is that you'll gain a lot of flexibility when searching for insurance. When dealing with a broker you'll usually have access to multiple contact methods. You'll have multiple options for speaking with them and getting in contact.
You'll likely be able to reach your broker by email or by phone whenever you need to. Additionally, you'll be able to meet them face to face to talk to them about your needs in a very down to earth and open way.
8. You'll Save Time And Money
Working with an insurance broker can be very convenient and will make your hunt for getting insurance a lot easier. You'll save time because you won't have to do the research yourself to compare all the different options. You won't have to talk to multiple representatives on your own.
When working with a broker, you'll also save a lot of money. A broker will do all of the groundwork for you and help you find what you need among all of the different options. They'll also have access to special deals and policies that you might not be able to find on your own.
9. Long-Term Support
Another great thing about working with insurance brokers, you'll usually get plenty of support. You'll be able to follow up with them and get more advice to your questions if needed even after purchasing your policy. If you have questions regarding your policy or you have any problems with the company later, you'll likely be able to speak with them to get extra advice.
This kind of long-term ongoing relationship and extended support can be a great help. It can be a great feeling knowing that they won't just leave you high and dry if something goes wrong after you sign up for a policy.
Making The Choice To Work With A Health Insurance Broker
If you want to have a more convenient time looking for health insurance you may want to work with a health insurance broker. An insurance broker can be invaluable as you try to find a policy and make sure you choose the best one for your needs.
Want to find out more about getting health insurance in Canada? Click here to learn more about the benefits of getting health insurance in Canada.