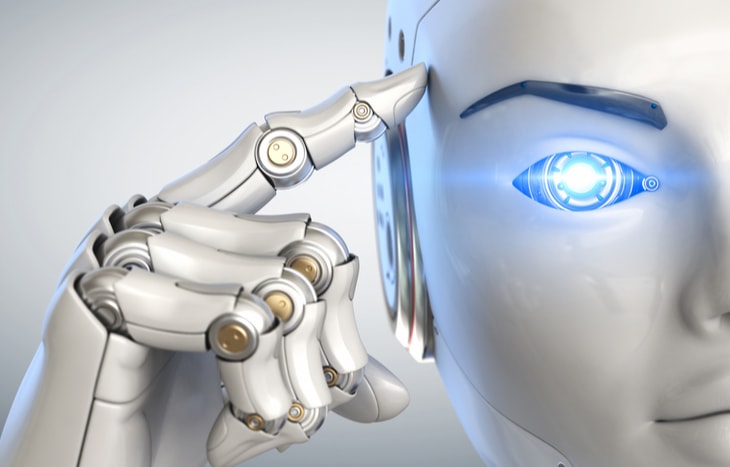 Tech Stocks
Artificial Intelligence Stocks to Watch in 2020
November 15, 2019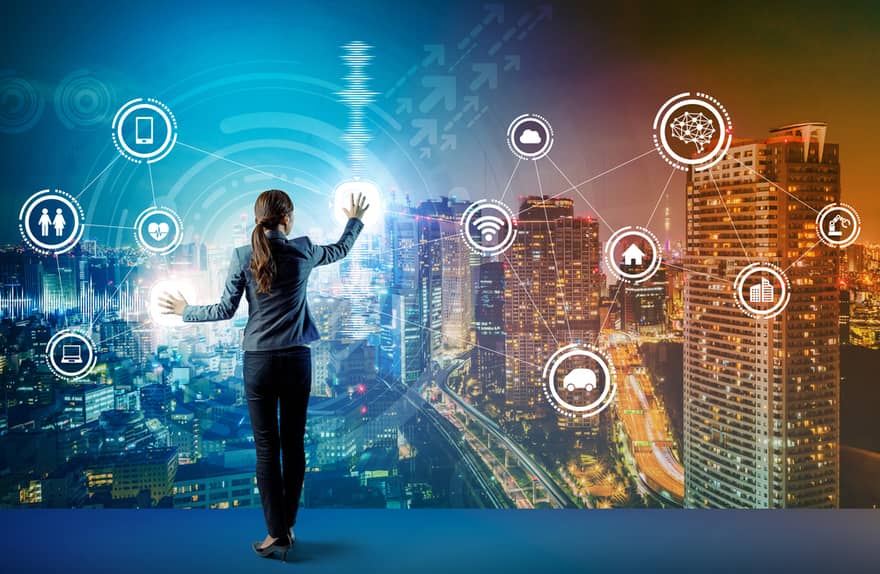 Investment Opportunities
Internet of Things Stocks: How to Invest
October 29, 2019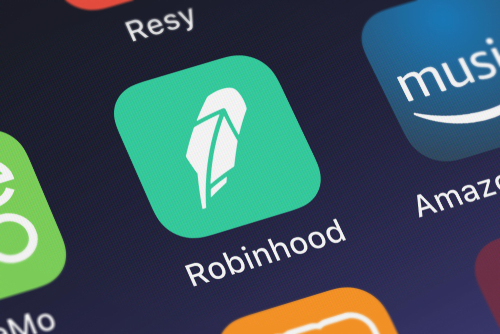 Investment Opportunities
Will Robinhood IPO in 2019?
October 25, 2019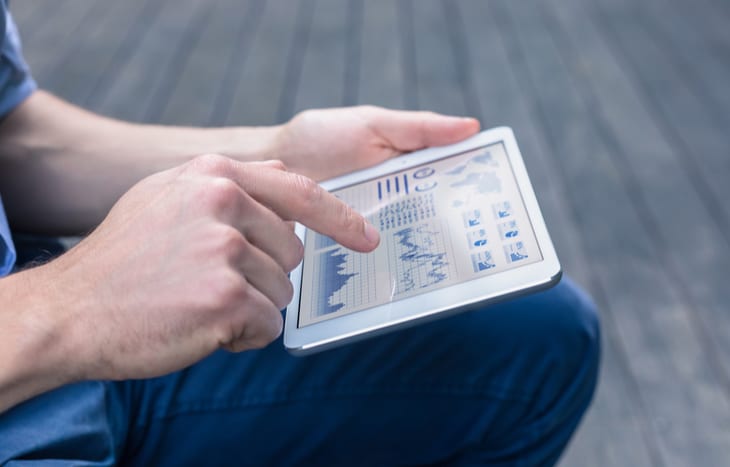 Reviews
The 5 Best Investing Apps of 2019
September 4, 2019
Technology is taking over the business world. When companies don't adapt, they fall behind. This is why tech stocks are a great place to invest. And already, the world's top companies are tech giants… but there's still plenty of money on the table.
Technology is saving and improving the lives of billions of people. The rate of change is picking up steam, and it's presenting a great growth-investing opportunity.
Listen to the audio version of this article:
Technology Speed to Delivery
Discovering fire helped us explore and live in new parts of the world. Flames fended off savage animals. And fire killed parasites in our food. As a result, our life expectancy surged.
The invention of fire pushed us into a new age… but it was slow-moving. It took thousands of years to harness fire throughout the world. Great inventions have since spread much faster.
The radio took roughly 31 years for mass adoption… Television took 26 years… Personal computers took 16 years… And mobile phones took only 13 years. World-changing technologies move like wildfire today. And this growth in tech is helping both inventors – and investors – build fortunes.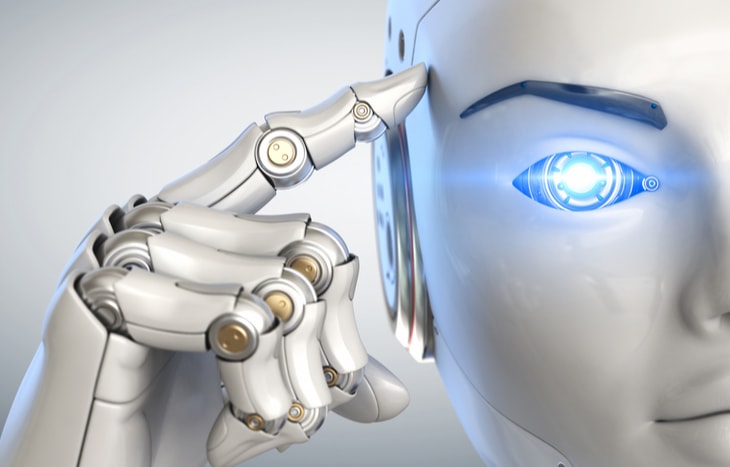 Tech Stocks
Artificial Intelligence Stocks to Watch in 2020
November 15, 2019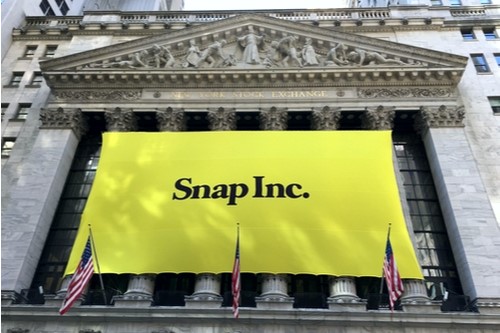 Tech Stocks
Should You Bet Big on the Latest Red-Hot IPO?
November 14, 2019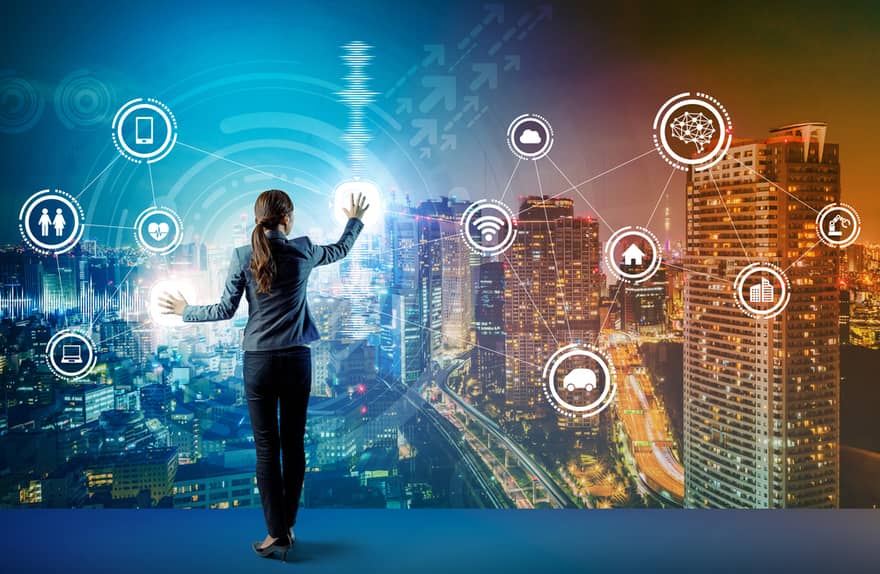 Investment Opportunities
Internet of Things Stocks: How to Invest
October 29, 2019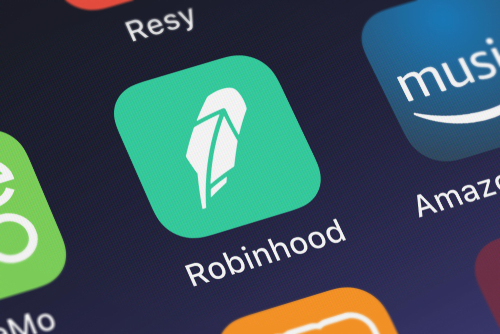 Investment Opportunities
Will Robinhood IPO in 2019?
October 25, 2019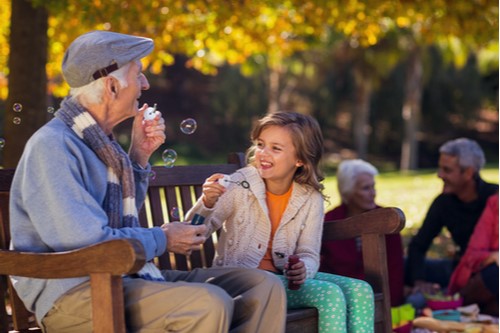 Tech Stocks
How to Profit From the Biggest Bubble of Them All
October 15, 2019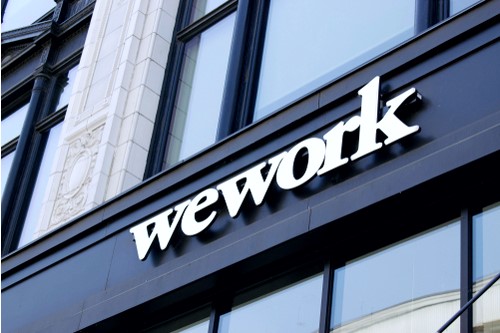 Tech Stocks
Why the WeWork Debacle Is the Death Knell for Unicorns
October 1, 2019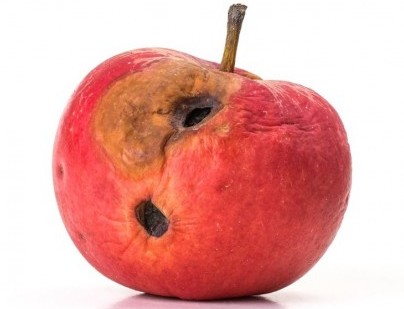 Investment Opportunities
Apple Stock (Nasdaq: AAPL) – Why You Should be Cautious
September 30, 2019
Tech Stocks
5G Set to Disrupt Telecom Status Quo
September 25, 2019
Building Great Wealth With Tech Innovation
It used to take generations to amass a fortune. It took John D. Rockefeller a lifetime to build his oil empire. But new technologies today forge billionaires in a few years.
Developers in their garages – or dorm rooms – can create software that leads to billion-dollar companies. For example, Mark Zuckerberg founded Facebook in 2004. Then in 2012, it went public with a peak valuation at $104 billion. That's huge, and since its IPO, the market cap has climbed above $500 billion.
Facebook is gobbling up other younger companies for billions. It acquired Instagram when it was less than 3 years old for $1 billion and Oculus for $2.3 billion when it was less than 2 years old.
There's big opportunity – and money – in early-stage investing and public tech stocks. They're moving fast, and anyone can get in on the action.
Top Tech Stocks to Watch
The first few U.S. publicly traded companies to reach the $1 trillion were all tech stocks. Apple won the trillion-dollar race and was followed by Amazon and Microsoft. The list below shows 10 of the top tech companies:
Amazon (Nasdaq: AMZN)
Microsoft (Nasdaq: MSFT)
Alphabet (Nasdaq: GOOGL)
Facebook (Nasdaq: FB)
Cisco (Nasdaq: CSCO)
Intel (Nasdaq: INTC)
Samsung Electronics (OTC: SSNLF)
Tencent Holdings (OTC: TCTZF)
Alibaba (NYSE: BABA).
Many of these tech stocks are household names. They give investors broad exposure to the tech industry. But there are also many smaller opportunities. Up above on this page, you'll find a list of recent tech articles. It showcases what our contributing experts are most interested in.
Types of Tech Stocks
Technology is widespread, so it's good to break the industry into categories. This can improve your investing strategy. Here are three categories for tech stocks…
Software
Software is a high-margin business. A small team of developers can impact many businesses. And one well-designed program can reach millions of users. This lowers overhead costs and lets tech companies – and investors – keep more of their revenue.
For example, Google had 98,771 employees at the end of 2018. The company brought in about $137 billion in sales for the year. That works out to more than $1 million per employee. And after expenses, total net income was just over $30 billion, resulting in a 22% income margin.
On the other hand, Walmart (NYSE: WMT) had more than 2 million employees in 2018 and brought in $500 billion in revenue. That works out to $227,427 per employee. And after expenses, total net income hit almost $10 billion, resulting in a 2% income margin. That's much lower than that of Google and other software companies.
Hardware
Hardware usually doesn't have as high of a profit margin, but it can provide a strong moat. Big tech companies build ecosystems that keep users in their suite of products. Apple is a prime example. You'll find many Apple fans who have an iPhone, MacBook and iPad.
Hardware companies can also legally protect their innovation. It further fends off competition. For example, IBM (NYSE: IBM) is a patent leader in many areas of the technology world. Last year was the 26th consecutive year that IBM was awarded more U.S. patents than any other company.
Companies can build and sell products around their patents… or license them out to lower overhead expenses. It's a powerful way to generate income.
Infotech Services
People who control the most data – and know how to analyze it – can make the best decisions. That's why data analysts are paid the big bucks. And we're collecting more data than ever before.
As a result, infotech and analytics companies are a great place to invest. Many companies are bulking up their infotech capabilities to improve decision making. The increase in information is leading to a lot of opportunities. For example, cyber security is great for growth investors.
Final Thoughts on Investing in Technology Stocks
The dot-com bubble left a sour taste in the mouths of many tech investors. But they were too optimistic on the technology timeline. There's since been a big, healthy rebound. Some publicly traded tech companies have reached the $1 trillion mark, and many more will follow.
Tech stocks will continue to take over more of the market and investors' portfolios. The new innovation is improving all of our lives. The internet of things, blockchain, driverless cars and many other technologies are pushing us into a new age.