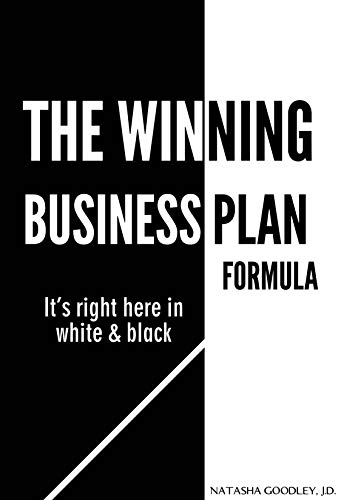 Many people dream of business success and all of the rewards that come with it. Starting is often the hardest part, and "first generation entrepreneurs" often need the most guidance. Natasha Goodley offers this guidance as a consultant at her firm, which is Tampa-based White & Black Consulting. Her new book The Winning Business Plan Formula can show you the way too.
Goodley is a trained attorney and serves as chairwoman for a major Tampa economic development organization with a multimillion dollar budget. She teaches and consults small business owners at various stages of business formation.
White & Black Consulting is a firm with diverse talents. In addition to startup and small business consulting, they also offer campaign consulting and management services for candidates for public office.
Goodley has accomplished what many business owners have tried unsuccessfully to do. She has combined philanthropy, public service and business. She is well known in Tampa for raising money from the community to pay off school lunch balances for disadvantaged schoolchildren.
Entrepreneurship and fundraising have overlapping skill sets. Fundraising can be an unpopular activity, which makes fundraising skill that much more valuable. Yet, the same marketing, persuasion, and sales skills can serve you well in business. In this book, Goodley offers insights into that as well as helping you, the entrepreneur, find inner clarity as you start the business that is right for you.
The Winning Business Plan Formula is a smooth, step by step guide to developing your business plan. It is available for immediate download on Amazon.