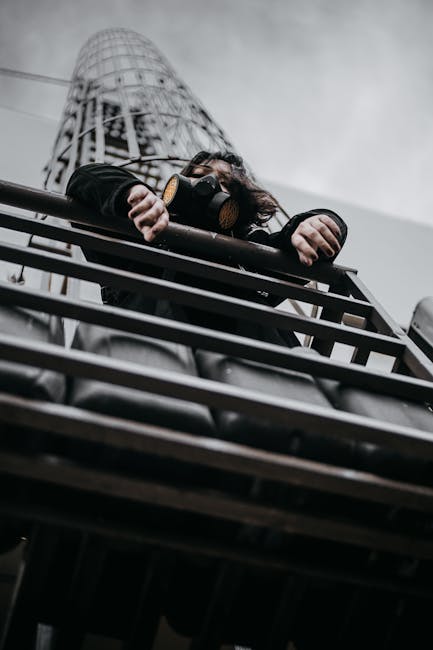 Do you own a company that is you often need respiratory protection? Respirators are used for protection against contaminants in the air.
Abatement, general construction, hazardous waste, and manufacturing companies use respirators often. Some companies either buy these respirators or rent them.
Sometimes companies can save a lot more money by renting or buying them depending on certain factors such as length of use or how much the purchase price vs. the renting rate.
Respiratory protection is an essential part of safety equipment. Scroll down to learn whether you should rent or buy air respirators for your project.
Look at your financial situation
To decide whether to buy or rent, you need to see what your financial situation is for your company. Calculating a budget for respiratory masks will let you know what you can afford and what you cant afford.
Do you have enough capital to purchase? If not, is renting a better option? Take a look at the cost you're looking at for your project over several months or years. Purchasing is an investment, and it comes out to a one-lump-sum initial payment.
The cost of renting can add up quickly and could end up costing you more if you are renting respirators for an extended period.
Job Frequency
The most significant deciding factor when it comes to renting or buying respirator masks is to see what frequency they are used on the job. If the job or project is short-term, renting would be a better option and will have you saving money.
But, you also run the risk of renting the equipment for longer periods of time due to unforeseen delays or hold-ups. In the end, this might cost you big money.
But, If this is a specialized job that you may only see once or twice a year, renting will still save you money compared to a considerable investment that you need to make on equipment that you may only use once in a blue moon.
Cost of Ownership
It's vital to know what the price is for owning equipment. With ownership costs, come operational costs. The good news is that the maintenance for respirator masks is minimal—they can break, so you need to take into account the cost for replacing a few of them if they do break.
When it Makes Sense To Buy Vs. Rent
If you are working in an industry that requires your employees to wear respirators masks for most jobs, it's better to purchase them. The investment may seem like a lot at the beginning, but if you're going to need them all the time, the purchase price will start to pay itself off in the long run.
Here are some industries where purchasing respirator masks make sense:
Abatement Companies
Clean Rooms
Food Manufacturing
General Construction
General Manufacturing
Landscape/Arborists Municipal/Government Contracts
Petroleum Industry
Refuse Companies
If you own a company that is in any of these industries, you're better off buying respirator masks.
Should I Buy or Rent Respirators?
In short, purchasing respirators tend to be the best option for companies that specialize in the industries listed above.
If you are a company that operates in a different industry but still takes on projects like the ones listed, then you are better off renting due to infrequency of use. The best determining factor when deciding to buy or rent is to look at your financial situation. Will this purchase be cost-effective? Then, determine the frequency of use. Once you square those factors away, you should be able to make the best decision for your company.
If you need help deciding whether you should buy or rent equipment for your business, contact us and we can help you out.