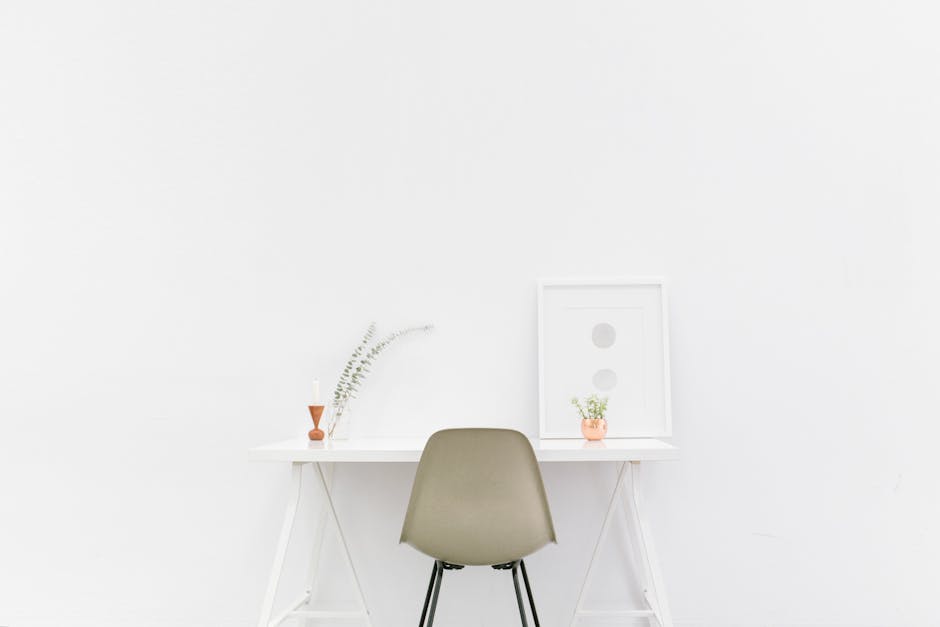 The fiberglass eames chairs were released to the marketplace in 1950, initially with a production run of 3 Eames shell chair colors (Parchment, Greige & Elephant Grey Hide). This was added to after just a few months with Seafoam Green, Lemon Yellow & Red Orange making up the 'first generation 6'
The dye used to color the red orange and lemon yellow was prone to fading. Faded yellow is often mistook for Parchment in today's secondary market and Red Orange is almost always referred to as 'Salmon' but they are actually faded Red Orange in all cases. The initial 6 colors were produced almost without change for the duration of the 50's until by 1959 a whole new range had been developed and made available. By 1960 Herman Miller had 11 general sale colors and 16 commercially available colors. Some of the colors added to the Eames shell chairs included Ochre, Olive Green, Navy Blue & Raw Umber.
Commercial colors were only available in purchases with a minimum of 200 chairs. Herman Miller also offered the possibility of bespoke customized colors with a commercial order of that size, some of which have found their way to the secondary marketplace.
A restructure of Eames shell chair colors was then undertaken during the later 60's and by 1968 the portfolio was reduced down to 23 options with the significance of them being available for both general and commercial sales alike. Some earlier colors were discontinued and new shades more aligned with the age added as well as consolidation of some (for example just one seafoam option instead of a general and commercial).
Herman Miller's focus turned very much towards the workplace market by the 1970's. By 1971 the choice had reduced to only 12 mainstay colors. By the mid 70's more fiber colors were dropped and two new ones were added especially for upholstered shells (dark and neutral tone) giving a choice of 7 and then 9 colors by 1975. These would then be the choice through the rest of the 80's until the fiber chairs were discontinued in 1989.
Herman Miller's post 2013 re-release of the fiberglass chairs have been made available in 9 primary colors.
Vintage Shells Fiberglass (1950 – 1959)
BK – Black
BY – Brilliant Yellow
CB – Cobalt Blue
CG – Cadmium Green
CN – Crimson
DT – Dark Tone 76,78
EG – Elephant Hide Grey
GR – Greige
GY – Grey Light
KG – Kelly Green
KH – Khaki
LB – Light Blue
LG – Greige Light
LN – Neutral Light
LS – Sea Foam Green Light
LY – Lemon Yellow
MB – Medium Blue
MG – Medium Grey
NB – Navy Blue
OC – Ochre Light
OD – Ochre Dark
OG – Olive Green Dark
PN – Pink
PR – Parchment
RO – Red Orange
RU – Raw Umber
SB – Seal Brown
SF – Sea Foam Green
TC – Terra Cotta
TD – Tan Dark
TQ – Turquoise
TL – Tan Light
UM – Ultramarine Blue
YD – Yellow Dark
YE – Yellow
YG – Grey Yellow
Vintage Customized 'non-book' Colors
PU – Purple
AQ – Aquamarine
MA – Magento
LM – Lime Green
SM – Salmon
Painted Finish Shells (1950 – 1953)
The 'applied' finish painted shells were available for a short period but were not high sellers. The paint was applied over a parchment shell. They have not been desirable for collectors in the secondary vintage market.
Neutral Grey
Dark Blue
Mustard yellow 52
New Shell Colors (Post 2013 Fiberglass)
The new shells all mimic the color shades of fiber colors from the past and are all predominantly primary colored versions.
Black
Elephant Hide Grey
Green
Lemon Yellow
Navy Blue
Parchment
Red Orange
Seal Brown
Ultramarine Blue