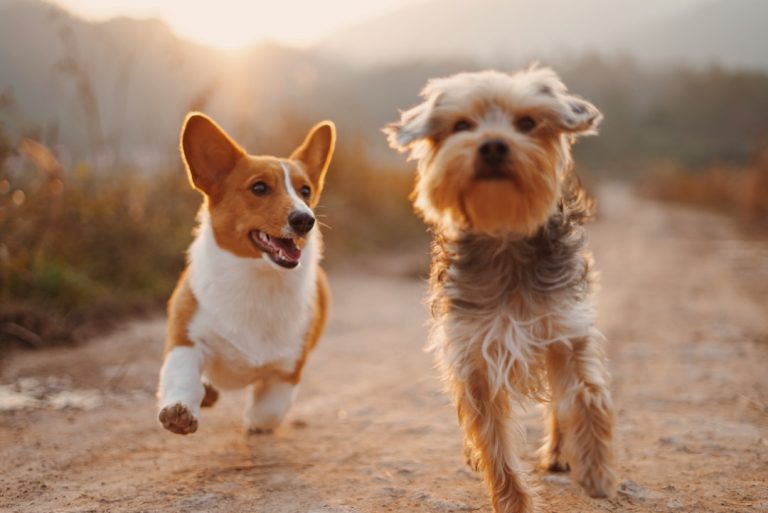 Originally posted on https://www.insurdinary.ca/pet-insurance-for-dogs-everything-you-need-to-know/
Anyone who has ever owned a dog knows that they are priceless.
They become the most cherished member of your family, and they are mourned and loved long after they're gone. But while they're still alive and well, their health and well-being are important commitments.
Veterinary costs are on the rise due to advances in medical technology and treatments. To offset the high costs, many dog owners are opting for pet health insurance to ensure that their four-legged companions are able to get the necessary care that they need during rufftimes.
Finding the right pet insurance for your best friend can be a little confusing with all of the different premiums, exclusions deductibles, and payouts. Follow this comprehensive guide for everything you need to know about pet insurance for dogs.
Pet Insurance For Dogs
Dog insurance can aid pet owners in reducing the costs for medical treatments and specific illnesses. However, much like human insurance, dog insurance won't cover preexisting conditions, preventative treatments or common conditions like hip dysplasia.
If you are thinking about getting pet insurance for your dog, here are the factors to consider:
How Does Pet Insurance Work?
First things first: pet insurance companies require dog owners to pay for all costs out of pocket first, and then file a claim for their reimbursement. On the plus side, the payment structure of insurance plans is similar to human health insurance.
Policyholders are allowed to choose the deductibles, reimbursement levels, and annual maximums.
There is a monthly premium which you pay to the insurer every month for coverage. The price of your monthly premium can range anywhere from $20 to $150 depending on the level coverage of coverage you choose.
The annual/incident deductible is the amount you have to pay for a treatment or per year before your insurance policy kicks in. The options for this can range from $0 to $1,000. The higher the monthly payment, the higher the deductible.
There is a reimbursement level which is the percentage of the bill which the insurance company will pay after you pay your deductible.
The annual max is the maximum amount that your insurer will pay towards each eligible medical bill per year. This could be as much as $15,000 or as little as $1,000.
Remember: the less you pay per month, the less you will be reimbursed if there is an accident or if an illness occurs. The whole point of investing in pet insurance for your dog is to reduce the cost of large medical bills that may come your way.
How Much Can I Expect To Pay?
Your pet insurance cost will vary depending on a few factors:
Your dog's age
Your dog's breed
How much you want to pay
Your monthly premium will determine your deductible, reimbursement level, and annual max. You can expect to pay at least $100 each month for a decent plan. You should also build up a savings plan for any unforeseen accidents, operations, etc. since you will have to pay everything out of pocket first.
Of course, your monthly premium will also depend on your dog's age and breed. Allinsurance companies will charge you a higher premium for larger and older dog breeds. Larger breeds usually have more issues due to their weight.
For a large breed like the Great Dane that is still relatively young, you're looking at at least a $50-$100 monthly premium—depending on the deductible you want.
Older dogs are considered a "riskier group" to insure because they are more likely to get sick or injured. An older and larger breed such as the German Shepherd in the age range of seven to 15 years, for example, will cost anywhere from $60 to $170 per month for a decent plan.
Adversely, the smaller the breed of dog will have a significantly different monthly premium even with age as a variable.
Puppies Vs Senior Dogs
Due to increased health issues, there are companies who won't insure older dogs, period. Those who do offer insurance for older dogs, the age requirement is usually 7 years or older.
The monthly premiums for a senior dog will likely be double the amount of their younger counterparts. To find the best pet insurance for your senior dog, look for an insurer that has specific plans for senior dogs that offers reasonable plans with minimal exclusions.
Coverage for puppies typically begins at the age of 8 months. It is smart to invest in pet insurance at a younger age since puppies do tend to get into more trouble and ingest things that they're not supposed to.
While monthly premiums are much lower for puppies and younger dogs, those premiums tend to rise as they age. One of the benefits of insuring your dog at a young age is that it will exclude the "preexisting condition" clause in most contracts.
Knowing What Is Covered And What Is Not
This is probably the most important aspect of any type of insurance. The majority of pet insurance policies out there only cover illnesses and injuries, not preventative care. However, there are plans out there that offer coverage for routine vet checkups, travel, etc., but they tend not to be worth the cost.
The most common exclusions from dog insurance coverage are:
Dental disease
Hip Displaysia
Behavioral issues
Routine check-ups & preventative care
Pregnancy and/or giving birth
Preexisting or hereditary conditions
Prescription medications
Pet supplies
The routine and preventative care exclusions include vaccinations, flea/worm/tick treatments, dental maintenance, grooming and nail clipping, spaying and castration.
Not all policies will cover prescription medications. This is something to keep in mind when shopping for the best pet insurance policy for your pup.
The most common conditions that dog insurance covers are:
Ear infections
Environmental allergies
Osteoarthritis
Gastrointestinal conditions
Hypothyroidism
Pyoderma
Cancer (with limitations*)
Mass
Cruciate ligament injury
When shopping around for pet insurance quotes, be sure to ask about coverage for chronic conditions like diabetes or cancer. The type of insurance that covers chronic conditions will vary, so be sure that you are clear of the terms and limitations for each policy.
Be Aware Of The Waiting Period
Once you enroll in a pet insurance policy, there will be a waiting period. The waiting period typically takes 14 to thirty days for accidents and illnesses, depending on the insurance provider.
For orthopedic issues, the waiting period could be up to 12 months.
The waiting period is initiated so that your insurance provider can make sure that the dog you've just enrolled is not sick, injured, or have a preexisting condition. Think of it as a background check to rule-out the dishonest.
Each provider will have different waiting periods for different conditions, so it's best to read these policies thoroughly. If your dog gets sick or injured after the waiting period is over, coverage will be guaranteed.
There are no plans for immediate coverage, even if your dog has a preexisting condition from birth. Pet insurance is more for unexpected illnesses and future conditions. However, preventative care or wellness care can be added to your policy.
If your dog has already passed the waiting period, preventative and wellness care will be effective immediately.
What If My Pet Is Injured Away From Home?
Some pet insurance providers will offer coverage across state lines. So, if you are a US resident and traveling with your dog in North America, you will be able to make a claim if he or she gets sick or there's an accident. This goes for Canada as well.
Of course, this depends on the insurance provider and policy.
Will I Get To Choose My Veterinarian?
With pet insurance, you should be able to go to any licensed veterinarian because you are paying out of pocket first and your insurance provider is paying you directly.
Of course, different providers will have different rules so it's important to double check, just in case.
Customer Service Matters
This is an overlooked but important factor in your decision on choosing an insurance provider for your dog. After all, you're making an investment into your dog's well being, so you're customer service expectations should be high.
While you're shopping around for policies, make sure you do your research—talk to your veterinarian, family, friends, and read reviews of different companies. Make notes of the companies that have built a good reputation.
Will the company review your claim and fairly reimburse you in an appropriate amount of time? Will you be able to speak with someone who is compassionate and straight forward in your dog's time of need?
The last thing you want to deal with is a company that gives you the run around when you are paying them to be there for you.
Is Pet Insurance Worth It?
Ultimately, the decision of whether or not to purchase pet insurance for your dog really depends on you. One thing to consider is your budget. The last thing you want is to lose your best friend because you can't afford their medical costs.
For more information on pet insurance for dogs or other types of insurance, contact us.