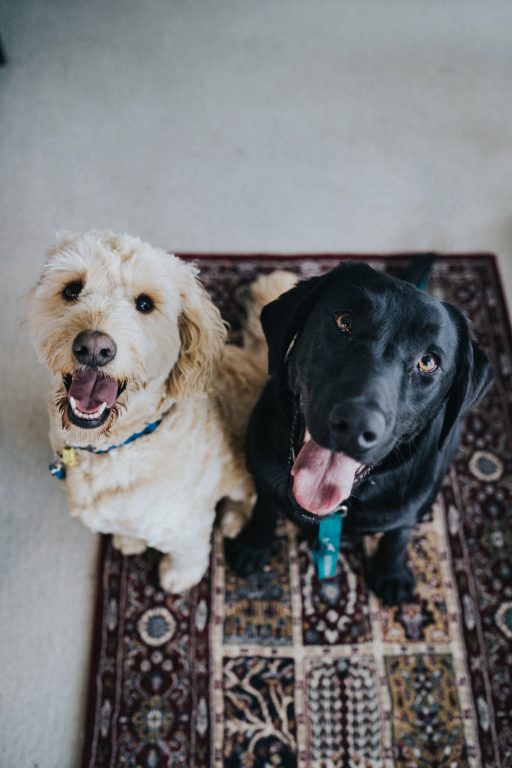 Originally posted on https://www.insurdinary.ca/pet-insurance-faqs-going-over-the-basics/
We know your pets are part of your family. You want to give them the best care so they stay healthy and can be part of your life for years to come.
Pet insurance can help you do that, but you may not be familiar with how it works. You might have questions about what's covered, how much it costs, and what restrictions apply.
You can find all those answers and more in this list of pet insurance FAQs, so you can decide if pet insurance is right for you.
How Pet Insurance Works
What Is Pet Insurance?
Like health insurance for people, pet insurance covers medical issues for your pets. As with health insurance, different policies have different levels of coverage and costs. They also have some restrictions on eligibility.
Remember that pet insurance is not meant to cover basic requirements of care, like food, leashes, and other pet supplies. It's only intended for health issues.
How Is This Different Than Medical Insurance?
One of the biggest differences with pet insurance is that you're not limited to specific providers. Plans cover any licensed veterinarian, therapist, or specialist. This may be based on location, such as only applying within the U.S. or Canada.
The other primary difference is that with pet insurance, you pay the bill up front. You then need to file a claim for reimbursement, following the rules of your policy.
Will I Have Co-Pays Or Deductibles?
You'll likely have some level of co-payment or deductible, and possibly a maximum on how much is covered. This will differ based on the policy.
What Types Of Plans Are Available?
You have many options when it comes to choosing plans, to fit your budget and what's best for your pet. These include:
Accident Only: This is typically the least expensive option, with basic coverage. Some policies might include emergency visits, but not all. You may also have a cap on coverage.
Time-Limited: This covers treatments up to a certain dollar amount within a specific timeframe, such as 12 months. You can then decide whether to continue, but if your pet has a chronic condition, this wouldn't be the best choice.
Maximum Benefit: This covers your expenses up to a certain limit. Once you've reached it, you need to pay any remaining costs.
Lifetime: These insurance plans are the most expensive option, since they're among the most comprehensive. But this type of policy gives you the reassurance of knowing your pet will receive lifelong care.
Pet Wellness: This is a different kind of plan that covers routine treatments and prevention, something not included by general insurance plans. These policies may also cover other types of wellness, such as grooming and nail trimming.
How Do I Decide On The Best Plan?
When evaluating your options, consider your pet's age, breed, history, and any known hereditary conditions. You should also think about their level of activity, how often they're outdoors, and if they come into contact with other animals. This will help you identify their risk factors and decide on the appropriate level of coverage.
Next, check your budget. Consider realistically how much you could spend.
You should also compare the pet insurance cost to what people routinely spend on care for their pets. You may find that insurance pays for itself when you realize that in 2011, veterinary expenses cost pet owners $28 billion.
Once you have the information about your household, you'll want to get some pet insurance quotes to compare policies.
Is There A Waiting Period?
Many policies have a waiting period. This means that after enrolling, you'll need to wait a certain amount of time, usually a number of days, before coverage begins. The length of time varies depending on whether it's for accidents or illness.
If your pet has an accident or becomes ill during that period, it's considered a pre-existing condition and isn't covered.
Is There An Age Restriction For Enrollment?
In many cases, your pet will need to be below a certain age to qualify. Note that cost will also vary by age.
Does My Pet Need An Exam Before They're Covered?
Pet insurance generally requires a full exam before enrollment. This is to identify any existing health issues your pet may have.
If you've adopted a pet, check to see if the shelter had a licensed veterinarian perform an exam. If so, and you have access to those records, you may be able to use that for enrollment.
Even if your adopted pet received medical care at the shelter, it's best to have your own vet perform an exam shortly after adoption. This would then meet the enrollment requirement.
Coverage Questions
Are Office Visits Included?
Many pet insurance plans don't cover routine checkups. These policies are meant for unexpected injury or illness that you could not otherwise plan or budget for.
Pet wellness plans are different since these are intended to cover routine pet care and preventative treatments.
If this coverage is important to you, check your policy to see if it's included. Also remember that it will raise the cost of your plan, and you'll want to compare that to paying for routine care out of pocket.
What About Pre-Existing Conditions?
As with medical insurance, a pre-existing condition is any illness or condition identified before the start of your pet's coverage. This includes any issues that occur during the waiting period.
Expenses related to those conditions are unfortunately not covered by pet insurance, which focuses on helping with future issues.
If A Prior Condition Has Cleared Up, Is It Considered Pre-Existing?
In some cases, if your pet received medical treatment for a condition prior to being enrolled, it won't be considered a pre-existing condition.
Examples include:
Benign growths: If your pet has a growth or lump that's benign, you won't be able to get reimbursement related to the existing growth, such as removal. If new growths appear after enrollment, though, you could receive coverage for those.
Intestinal parasites: If your pet received treatment and is free of parasites before enrollment, future treatment for parasites would likely be covered. pet isn't eligible for coverage if the parasites were present at the time coverage began.
Urinary tract infections (UTIs): Your pet's history will determine whether prior UTIs qualify as a pre-existing condition. This includes evaluating if they have chronic UTIs or other underlying urinary issues. But in some cases, your pet would be covered for future UTIs.
Note that some prior conditions would not be covered, including ones with a high likelihood of recurrence, such as urinary blockages.
Can I Get Help With Expenses For Genetic Or Hereditary Conditions, Like Hip Dysplasia?
Certain breeds are more likely to suffer from hereditary conditions than others. This includes hip dysplasia, epilepsy, bladder stones, and heart disease.
If your pet doesn't show any symptoms prior to enrollment, they're eligible for coverage. Note that some policies may also require your pet to be under a certain age to qualify for this type of coverage.
Is Dental Care Covered?
Most insurance plans, outside of wellness plans, don't cover teeth cleaning or extractions for dental issues caused by decay.
If your pet had an accident that damaged a tooth, though, you'll usually receive reimbursement for removal or repair of the broken tooth
Can I Get Reimbursed For Prescription Foods?
Most policies won't cover prescription diets. This includes diets to help with chronic, on-going conditions like diabetes or heart disease. Diets to help with your pet's weight loss are also excluded.
You may get an exception for foods meant to address a short-term health condition such as bladder stones. In those cases, the food is typically covered for a certain period of time. After that, you'll be responsible for the costs.
My Vet Recommended Supplements For My Pet – Are Those Covered?
Some policies will reimburse you for supplements, if they're related to a covered illness or injury.
Will I Have To Pay For Euthanasia And Cremation Or Burial?
Your pet's end of life is one of the most difficult parts of pet ownership. Most policies will help by covering cost of euthanasia if it's necessary based on an eligible condition.
Aftercare, whether it's cremation or burial, is not usually covered.
The Most Important Pet Insurance FAQs
Will I Be Able To Afford Pet Insurance?
The cost of pet insurance varies widely depending on your policy. Many factors influence the affordability, including:
Any chronic or pre-existing conditions
Your pet's age
Co-pays and deductibles
Coverage for prescription medication
Pre-requisites for coverage, such as exams or vaccinations
Pet insurance companies will offer several options for policies, which allows you to find the best pet insurance for you.
Is Pet Insurance Worth It?
Deciding whether this is worth the investment will depend on your individual situation.
If your pet is currently healthy, you may feel like this isn't going to help you. On the other hand, enrolling your pet before they have any significant conditions can give the most benefit, especially as they age and are more likely to suffer illnesses.
Planning now can save significantly in the future, especially with many options to meet different budgets.
Finding The Right Insurance
These days, you have many options for pet insurance. But all the choices, with the different policies and coverage, can be confusing.
You want to make sure you consider all the important factors before making a decision. By having all your pet insurance FAQs answered, you're now ready to find the right plan for you and your pets.
To get started with choosing your policy, call us at 1-877-574-7475 or fill out our contact form. We'll be happy to help you get your pets the protection they deserve.