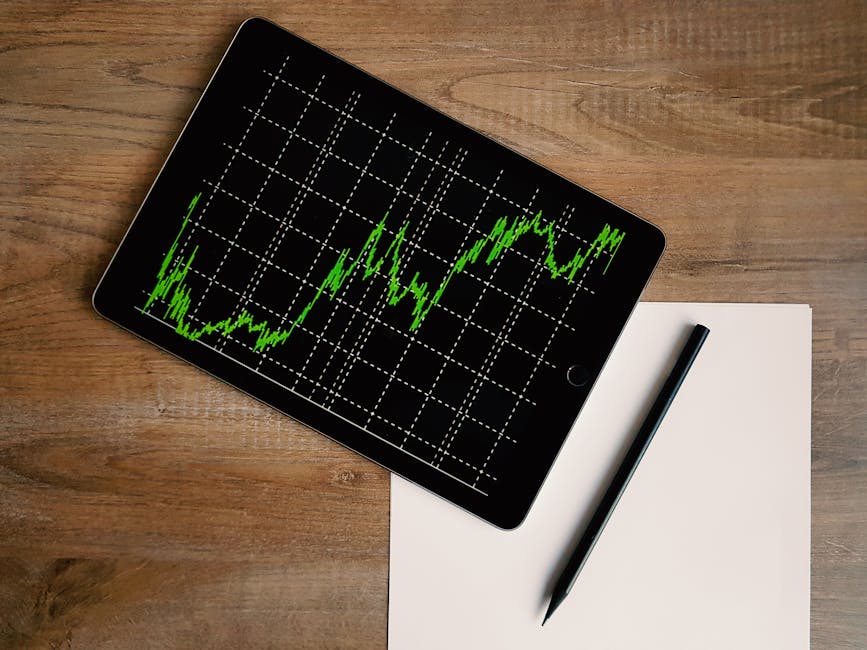 Micron Technology stock price has been on the run in the last few years. But in spite of gains in recent years, the first three months of 2019 has seen share prices collapse – just as stocks of other memory chip companies have come back to earth.
Across the board, DRAM flash memory chip prices – which make up a sizeable chunk of Micron's revenues – plummeted by 20% in the first quarter of this year.
But what will happen during the rest of the year? Will Micron (and memory chip stocks, in general) rebound? Or will stocks continue to fall? We pull back the curtain to find out where Micron stock is headed next?
Micron Is A Semiconductor Behemoth
Micron Technology [NASDAQ: MU] is a Boise, Idaho-based company that specializes in the production and design of technology products like computers, semiconductors, and memory chips.
Micron sells its products under the brand names Crucial and Ballistix and has partnered with Intel to create IM Flash Technologies, which produced NAND flash memory technology. The company sells its products around the world and employs around 35,000 people, making it one of the largest companies of its kind in the world.
In spite of the severe cost competition and rapid adoption of cutting-edge chip manufacturing technologies, Micron has not only remained relevant but thrived in one of the fiercest industries.
In 2018, alongside Intel [NASDAQ: INTC], Micron [NASDAQ: MU] launched the QLC NAND memory card, which increases storage density. The product was a massive success. This achievement saw Micron [NASDAQ: MU] being listed on the Fortune 500 ranking of the largest corporations by revenue in the United States.
Just a few months ago, Micron [NASDAQ: MU] launched the first microSD card with storage of 1 TB, confirming its position as a market leader.
Should You Invest in Memory Stocks?
The short answer: It all depends.
Memory card stocks are not known for their outlandish returns in share prices. Price commoditization is a real threat to companies that make memory cards, and Micron is not immune from these industry forces.
High Demand for Products
Nevertheless, demand for the products that Micron sells is enormous. Companies require memory solutions to store the vast amounts of data they need to further their business.
Even memory cards have significant utility. Sure, cloud technology has made it easier for organizations to store this information, but many companies are reluctant to use this technology. As a result, memory cards and other types of physical storage products aren't a dying format.
Is Micron Stock a Buy?
The memory card stock slump in the first quarter of 2019 isn't promising, although this could be a blip.
There's certainly a lot of buzz surrounding Micron's recently launched 1 TB memory card (the first of its kind), but time will tell whether this innovation will translate into a stock increase.
Fundamentally the stock appears to have significant upside.
What are the Risks of Buying Micron Stocks?
There are some things to consider before you part with your cash and invest in Micron stock.
Volatility
Memory solutions providers like Micron can display significant stock volatility. As consumer demand for electronics rises and falls cyclically in booming and falling economies, chip stocks are often the first to see spikes and crashed in demand.
When a company like Apple, for example, sees slowing demand for its products the whole supply chain of companies in its network are affected. And Micron falls squarely in the category that feels the pull and push of economies tides before they reach mainstream attention. As a result, share prices can whipsaw investors.
Historically, companies like Micron operate on low margins so they have to be highly sensitive to demand and small shifts can lead to significant changes on financial statements, particularly earnings.
Competition
Micron operates in one of the most competitive industries on earth. As chips get ever smaller to cater to consumer demand for smaller device sizes, cost of manufacturing increases and ever more chips need to be sold.
There is no shortage of companies from Applied Materials [NASDAQ: AMAT] to Infineon who can step in and steal market share when a company like Micron has a strategic or operational mis-step.
Micron Stock: Buy or Sell?
Micron is a reputable company with decades of success, making them a great choice if you want to invest in memory solutions. The company has recently launched market-leading products and partnered with tech giants, such as Intel. Plus, memory solutions are generally still doing well, and demand is supported by the migration to the cloud.
However, Micron stock can be volatile. After a couple of years of growth, Micron and its competitors slumped earlier this year, so it's difficult to predict what will happen next. While fundamentally the numbers look good still, the company is affected significantly by economic headwinds and tailwinds.