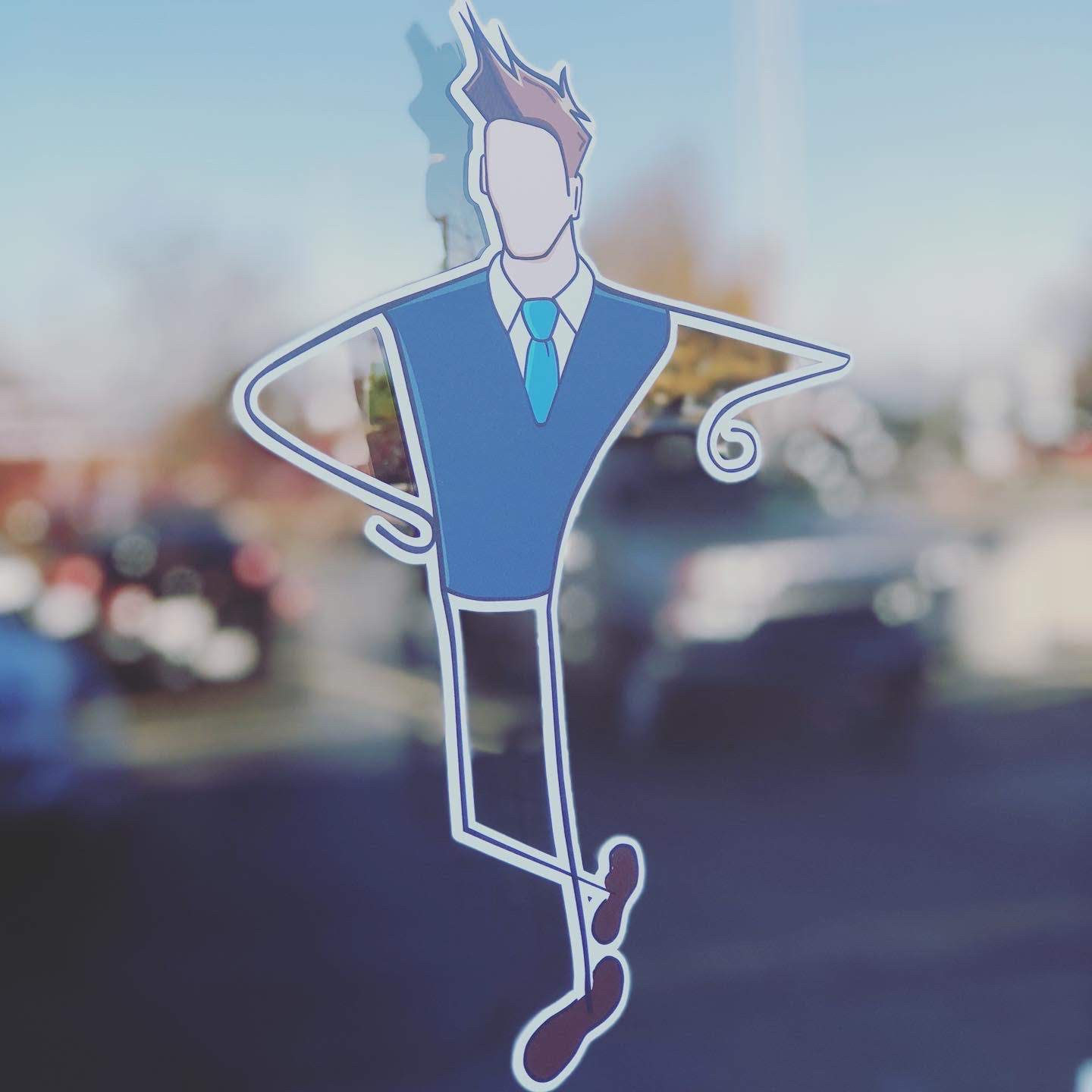 Our logo design experts are here to help you be successful.
Is a logo important to your business? That very question is often asked by entrepreneurs and business owners. Whether you operate a business in Omaha, Des Moines or Nashville having a professional logo design, one that attracts the right audience and stands among competitors has real power in the marketplace.
Logos are used by businesses, nonprofits, and ministries in every part of the world! Logos help organizations identify individual products and services and every professional logo is based on a well-defined brand strategy.
Behind every great logo design concept, however, is a ton of research, brainstorming, sketching and revisions to get to that great concept.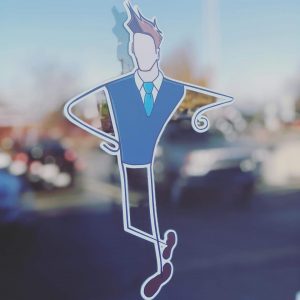 Logos are commissioned by marketing departments or other individuals within an organization and created either by hiring design firms like 316 Strategy Group.
If people say that a picture is worth a thousand words, then we say that a strong logo is worth a million then!
There are different types of logos, but they're all signs, marks of identity designed for easy recognition. 316 Strategy Group was commissioned to design a logo in the likeness of a Doctor in Chicago. The logo, as pictured above, was designed for easy recognition and has since been the driving theme behind all of his marketing efforts.
In this article, you will find out what makes a professional logo, how much a logo will cost, and how a professional logo can benefit your business or ministry in Omaha, Des Moines or Nashville.
What Makes a Professional Logo?
Logos do not have to mean anything and that may come as surprise to you. Their main purpose is to be informative: to convey to whom or what something, someone or somewhere belongs. But, just because the logo doesn't have to mean anything doesn't mean it can't.
A logo's effectiveness as a mark of identity lies in its degree of how different it is among its peer group. The point is to understand what makes a good logo so that you can judge your logo ideas against a set of criteria.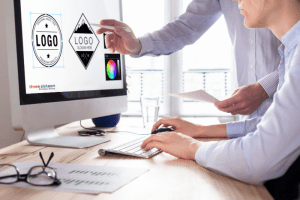 Five Logo Design Principles
At 316 Strategy Group, we have a long-standing belief that a strong logo should be:
Simple
Memorable
Timeless
Versatile
Appropriate
As consumers, we are bombarded with thousands of marketing messages or ads a day and each of them has a logo on it.
There are different types of logos, that use different typefaces, shapes, colors. Some of them have a very literal meaning, others are more abstract.
The Logo Design Process of a Professional Designer
This is the logo design process for 316 Strategy Group :
Define the problem.
Gather information and conduct research focused on the industry, its history, and its competitors.
Conceptualizing ideas and making decisions on possible design directions.
Developing logo design concepts around the brief and research.
Select the most promising logo concepts and executing them digitally.
Presenting those logo concepts in the context of applications relevant to the specific client.
Improve designs. Making changes if necessary, revisions and arrival on the best solution.
Brainstorm & analyze the uses of the logo concepts.
Develop long-term solutions for the logo/branding.
Deliver the final logo artwork and identity guidelines on time.

Benefits of Having a Professional Logo
Logos and branding are of significant importance for any business or ministry.
Logos have to inhabit a huge range of environments and branded applications and to look at home in each one.
The designer's skill is in creating a mark that can adapt and have an impact wherever it might be applied, from posters, literature, websites, and advertising to banners, bags, products, packaging, labels, receipts, uniforms, buildings and, occasionally, landscapes.
All logos are designed to foster instant recognition, not by what they say, but by how they look.
They are crucial for communicating with their customers and potential clients.
Five Benefits of Having a Professional Logo
A good logo, if designed effectively, can bring to people's mind the unique selling proposition of an organization.
Makes a great first impression
Gives your business an identity
Connects with the right audience
Projects a professional image
Gets a return on your investment
A well-designed logo inevitably promotes the company on a sub-conscious level.
Why Professional Logos Don't Cost $5.00
On sites like Fiverr, you can find people who are willing to design logos for a mere $5. Some are even advertised as "professional logo design". 316 Strategy Group serves the Omaha, Des Moines and Nashville markets. There is tremendous value in the investment into a professional logo. If designed correctly, the logo will give help create awareness for your product or service. In order for a logo to bring this type of value to businesses and ministries, the design process must be done correctly, and without cutting corners. Logos designed for $5, even when outsourced to India, will not allow any professional designer the time necessary to create a logo that becomes the face of your company. When done correctly, a professional logo adds value and is worth every dollar paid to the design agency.
How Much Does a Professional Logo Design Cost?
There are many factors that go into determining the logo design cost.
How much does a logo design cost?
For small to medium-size companies the cost of a professional logo will be determined by the following six factors:
Designer's  experience and reputation (portfolio)
Depth of research and discovery (process)
Type of design and the time necessary to complete (hourly/fixed price)
How the logos will be utilized
Designer's location (overhead cost)
Number of concepts & revisions
Deliverables (scope of work)
Why Cheap Logos Will Cost You More
At the other end of the cost scale, there are companies that offer logo design packages in just 3 days or less. With basically no research, no process, just give them your company name and a little info and that's all they need to provide you with a logo. A logo that you'll most likely go to garbage anyways.
Of course, you can also do it yourself by using some of the online logo makers or even run a contest on websites that broker design services like 99designs.
Here are five simple reasons why you shouldn't skimp on design and run a contest or hire amateurs:
Cheap design is risky for your business (copyright issues)
Cheap logos won't let you grow (subpar quality)
You will have to repeat the process (and pay again)
You will miss business opportunities (people won't trust you)
People won't remember you or get confused (generic logo)
How Long Does it Take to Design a Good Logo?
When it comes to logo design – timing is often a very important factor for the client. Clients are anxious to get the ball rolling but it's important to get it right the first time. There are no shortcuts to the process, and eliminating steps may be detrimental to achieving long-term goals.
Why? – simply because developing an effective and sustainable identity takes time. There are no instant answers, and a commitment to a responsible logo design process is imperative. 316 Strategy Group takes the time necessary to complete a thorough research and discovery process. The length of a brand identity project is affected by the following factors:
Size of organization
Complexity of business
Type of market: global, national, regional, local
Nature of problem
Research required
Decision-making process
Number of decision-makers involved
In conclusion, understanding of the investment of necessary time and resources is crucial in the design process.
Downsides of Having an Amateur Logo
No matter how good your business is, if the logo doesn't reflect who you are the company is likely to struggle. Your logo is the soul of your business. The wrong brand identity will attract the wrong audience or worse yet, hinder your marketing efforts.
Five downsides of having an amateur logo:
Bad first impression
Inconsistent look & feel
Doesn't connect with the audience
Doesn't project the right image
Hinders your marketing efforts
Your valuable time and money will then be spent dealing with the wrong people, which is a costly problem.
Why You Need a Professional Logo
There are plenty of reasons why you need a new logo, a change in name being an obvious one and rebranding another. It may be that a company has outgrown its logo – the design has become misleading about the company's range of activities or the logo simply looks dated.
All of this takes a lot of design explorations, revisions to get to that great logo. Experts like 316 Strategy Group are the least risky options, they have a very clear process that gives them very predictable results. If you're looking for an identity that will help turbocharge your business in the new year, please reach out to our log design team at 316 Strategy Group.