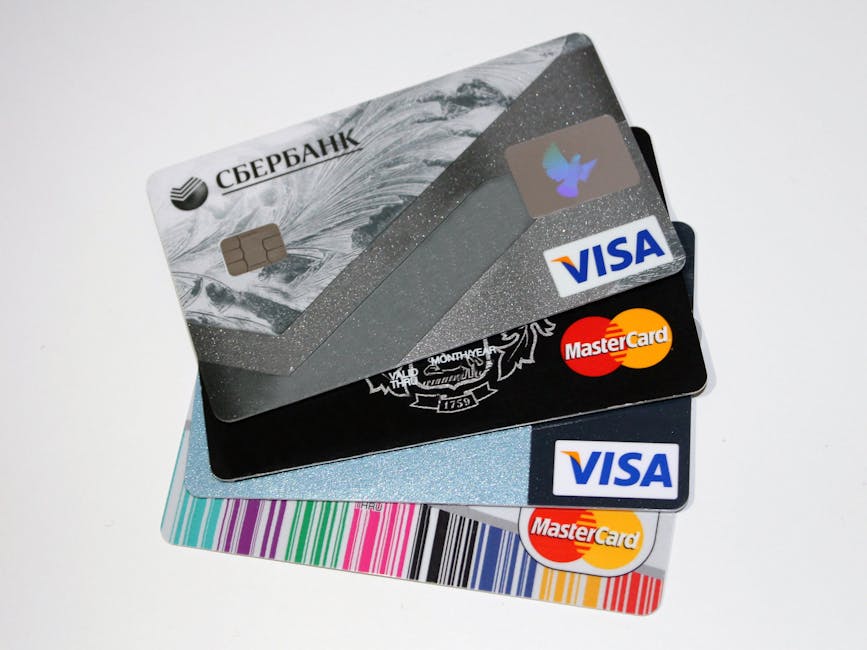 According to a recent study, more than 35% of Americans use credit cards that earn travel perks and awards.
With the ability to earn points to put towards airline miles or even the ability to enjoy other perks such as hotel discounts and cashback deals, using a credit card for travel simply makes sense.
However, not all travel credit cards are equal in terms of what they offer. Some cards are better for airline miles while other cards offer great sign-up bonuses that translate into bigger savings.
If you're looking for the best credit cards for international travelers in 2019, then keep reading. We'll break down the perks of each card and rank a few of the top credit cards according to your needs.
OPPLOANS

Our take:Lender focused on poor credit, based out of Chicago currently offering loans in 29 statesAPPLY NOWLender: OppLoansCredit ScoreLoan Size/AmountLoan TermAPROrigination Fee350 – 600$500 – $5,0009 – 2459.00% – 199.00%0.00% – 3.00%
The Cost of Traveling Abroad
Why even take out a credit card in the first place? Well, for one thing, you lose a lot of money when traveling abroad if you pay with a debit card that's not optimized for travel.
One of the biggest costs that people incur when traveling abroad is the money they lose when they pay foreign transaction fees.
What is a foreign transaction fee? It's the fee that your bank charges you to use your credit card abroad. Most of the time this is to cover the costs of transferring money back and forth between different banks out of the country.
However, most banks charge up to 3% for each transaction that you make. This means that if you travel abroad with your family and spend $5,000, you could lose up to $150 just on fees alone.
Other costs of traveling include paying additional for travel insurance, losing money on lost or damaged baggage, or paying additional to select your seat on a flight.
While these costs might seem small, they add up over time, especially if you're traveling as a large family.
BONSAI FINANCE

Our take:Online marketplace to find you a personal loan offer that matches your needsAPPLY NOWCredit ScoreLoan Size/AmountLoan TermAPROrigination FeeAll can apply$100 – $15,0001 – 604.99% – 1,386%Varies by lender
Lucky for you, if you choose the best international credit card for your needs, you can avoid those costs completely!
Understanding the Perks of Travel Credit Cards
There's a lot to know about credit card travel tips, and the biggest thing is to first understand what kinds of perks to look for in a travel credit card.
When looking for the best credit card for travel in 2019, you'll likely see a few standard perks across most of the major credit cards. These include:
Sign-Up Bonus
Rewards Programs
Airline Miles
No Foreign Transaction Fees
Hotel Rewards
Travel Insurance
Low Annual Fees
Now, when it comes to choosing the right card for you, it really depends on your lifestyle, spending habits, and how you like to travel.
For example, if you fly a lot with a specific airline, then signing up for an airline-specific credit card is totally worth your time and money.
If you know you're never going to fly with Southwest, however, then that card isn't really going to help you out a lot.
Likewise, if you don't travel internationally, then looking for a card with no foreign transaction fee isn't going to be at the top of your priority list.
Instead, you'd look for one with great local travel rewards like the ability to purchase companion tickets at lower prices or even for free. This kind of perk is great if you travel with your significant other a lot.
Still need help deciding which credit cards for international travel in 2019 are best for you? Below we'll rank them according to various factors that are important to most travelers.
The Best Credit Cards for International Travelers in 2019
While things like travel insurance and hotel perks are important for most travelers, the most popular perks that people tend to look for from their travel credit cards tend to be sign-up bonuses and airline miles.
This is where people tend to see the most return on their investment, so it makes sense that these factors are more important.
Keep reading to find out which credit card for international travel is the best according to various different travel factors.
Best Credit Cards for Airline Miles
When it comes to earning airline miles, the best card in 2019 is the Chase Sapphire Preferred credit card. This card has been at the top of the list for a while now, and it shows in what it offers travelers in terms of rewards.
While you only earn 1 point for every $1 spent, you can enjoy a $750 sign-up bonus and the ability to use your points across multiple different travel partners. This makes it one of the most flexible travel rewards cards.
If you book certain travel activities through the Chase Ultimate Rewards program, your points are worth 25% more. This applies to everything from hotel stays and car rentals to cruises and airfare.
The American Express Gold Card is another great option that offers 3 points for every $1 you spend on airfare through the Amex Travel website. You can also earn up to 4 points on restaurant and US supermarket purchases.
Aside from that, this card is great in that it offers 35,000 points if you spend $2,000 in the first three months.
Best Airline-Specific Credit Cards
If you travel a lot with a certain airline, then it absolutely makes sense to check out what their credit card offers. Usually, you get a lot back in terms of in-flight purchases, lounge access, and even companion tickets.
The Southwest Rapid Rewards Priority credit card is one of the best, even though it comes with a $149 annual fee. If you spend $1,000 in the first 3 months, you earn 40,000 points, which offsets that annual fee.
On top of that, you earn $75 travel credit each year for free and you get 7,5000 bonus points each year on your card anniversary.
The true perks, however, lie in the actual card benefits. These include the ability to earn 20% back on in-flight drinks and WiFI as well as the coveted Southwest Companion Pass. This pass is difficult to earn if you don't spend a lot on travel.
If that's the case, then check out the Alaska Airlines Visa Signature card. With a $75 annual fee, it's cheaper than the Southwest card and the companion pass is a lot easier to get.
Each year you renew your card, you automatically receive one discounted companion ticket. And, each time you purchase a round-trip ticket, you can get another round-trip companion ticket for $99 plus fees.
This makes the card the most practical for those who fly a lot but don't fly enough for the Southwest Companion Pass.
And, even though Alaska Airlines is more prominent on the west coast, they do fly to nearly every major city in the US.
Best Credit Cards with No Annual Fees
If a credit card with no annual fee is important to you, then there are three major cards that you'll want to check out. The first is the ever-famous Bank of America Travel Rewards credit card.
This card consistently ranks at the top of most "best credit cards for international travel" lists, and for a good reason! The perks are great and the $0 annual fee is hard to beat.
With this card, you don't have to worry about paying an annual fee to use it. But, on top of that, you earn 1.5 points on every $1 you spend. Those points also never expire, which is great for travelers who don't travel that often.
And, for not having an annual fee, the sign-up bonus is pretty hefty. At $250, it's one of the largest sign-up bonuses you'll see from a card without a huge annual fee.
However, the Wells Fargo Propel American Express card truly wins in this category.
With $0 annual fee and a $300 sign-up bonus, it's hard to beat the value of this card. You earn 3 points for every $1 spent in nearly every spending category.
The third great credit card with no annual fee is the Capital One VentureOne Rewards card. Where this card truly shines is in its hotel perks.
If you book a lot of hotels for business or pleasure, then check this card out for sure. You can earn 10x points for every $1 you spend on Hotels.com.
The Best Overall Winner for Travel Credit Card
It's hard to rank the best credit cards for international travelers in 2019 without first understanding what you're looking for out of the perks you're going to get.
We can, however, recommend one card as the winner for the overall most well-rounded card for travelers.
The Chase Sapphire Preferred card has the perfect mixture of a somewhat low annual fee, a huge sign-up bonus, and great overall miles and rewards.
Make sure that when you select a card, whether it's the Chase Sapphire Preferred card or not, that you're really looking into what it's going to take to earn those points and reap the rewards.
Always make sure you pay off your balance as soon as possible in order to stay on top of mounting debt as well. If you find this to be hard, then check out our learning center.
There, you'll be able to find financial tips and tricks that will help you control your debt and improve your financial health.