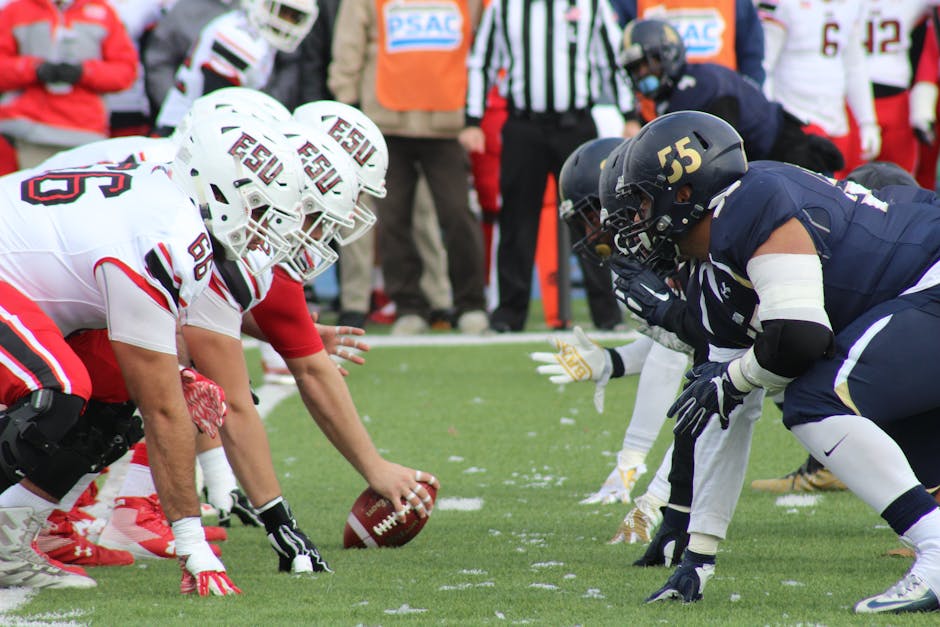 You've read amazing stories about how sports bettors have made millions of dollars on the outcome of a game. Now, you're ready to try it out for yourself.
The only thing standing in your way?
You have no idea which online sports betting tips you should follow to help you come up with a successful strategy.
In this post, we'll tell you everything you need to know about how to win at sports betting.
If you follow the tips contained in this post, you'll easily develop a strong sports betting strategy.
Read on to understand how to take home more winnings at the end of every game.
1. Focus on One Sport at First
First up on our list of effective sports betting tips and strategies?
Especially when you're first getting into sports betting, we suggest that you take things one sport at a time. The best thing to do is to stick with a sport that you're the most familiar with.
You need to learn how betting works, and the best way to test your current sports betting strategy is to try it out in a familiar environment.
As you grow your skill set, you can expand to other kinds of sports.
2. Get Serious About Managing Your Bankroll
One of the most essential parts of developing a winning sports betting strategy is understanding how much you want to dedicate to your bankroll.
This means knowing how much of your income or savings you want to dedicate towards betting. Never bet more than you can truly afford to lose, says the golden rule of any form of gambling.
When you're first starting out, make sure you bet with even less.
This budgeting post does a great job of explaining how to come up with a realistic bankroll for your income level.
Then, you'll need to develop your "unit size."
Related Reading: The Beginner's Guide to Betting Systems
This is a fancy way of saying the amount of your overall bankroll that you're willing to bet per event. Most people bet anywhere from 1-5% of their total bankroll per bet.
3. Know When to Walk
Whether you're investing in stocks or want to understand how to win at sports betting, assessing your overall risk tolerance is essential.
In short: you need to know how much you can afford to lose. You also need to get real with yourself about when it's time to cut your losses and walk away for the day.
This is a part of what's called the sunk cost fallacy.
Many think that, because they've already spent so much time and money on winning today's bet, they should stick with it until they win at least something. You don't always have to have "something to show" for your sports betting day.
Sometimes, knowing when to leave is the best strategy of all.
4. Don't Neglect the Weather
It's easy to get so wrapped up in things like players' records, past wins and losses, and even managing your bankroll, that you completely overlook one of the true keys to sports betting success.
Yes, we're talking about something as simple as the weather.
If it's an especially chilly or windy day, the outcome of the game can easily change.
Plus, looking at the weather report won't cost you anything!
5. Look into ATS Records
Another way to take your sports betting strategy to the next level?
Take a look at the ATS — or "Against The Spread" — records.
You can take a closer look at seriously advanced and detailed statistics and past records of the team you want to support. Plus, the information is readily available in a wide variety of leagues.
Don't just look at wins and losses. Get the deeper statistics that come with an ATS record.
Related Reading: The Absolute Beginner's Guide to Playing Baccarat Online
6. Consider Using Software
As sports betting becomes more and more popular, betting software continues to be developed to help bettors improve their strategies.
Basically, the software contains an enormous and detailed database about tons of different teams and sports. You can learn about who the underdog is in an upcoming match, their money line range, and the rankings of their opponents.
You can even put in your own variables. This way, you can get a deeper understanding of the possible outcome depending on specific circumstances and even players.
This software can be expensive, but it's also an amazing investment.
7. Record Your Past Bets
As the old saying goes, "Those who don't learn from the past are doomed to repeat it."
Well, the same is true when it comes to sports betting.
Always take the time to record and review your past bets to learn how well your strategy worked in certain weather conditions, against specific teams, and in other settings.
It's much better to pick one strategy and stick to it. Keep refining it, don't constantly jump from one strategy to the next.
Ready to Put Your Sports Betting Strategy to the Test?
If you follow the tips in this post, you can create a sports betting strategy that will make even beginners feel like professional bettors.
Of course, you also need a place to take your strategy for a test drive.
We're here to help you find the best online games, casinos, and betting options when it comes to all things sports betting.
When you're interested in learning how to play other games, we'll fill you in on the strategies you need to take home some serious winnings.
Grab your lucky charm, do your homework, and start putting your sports betting strategy into action.