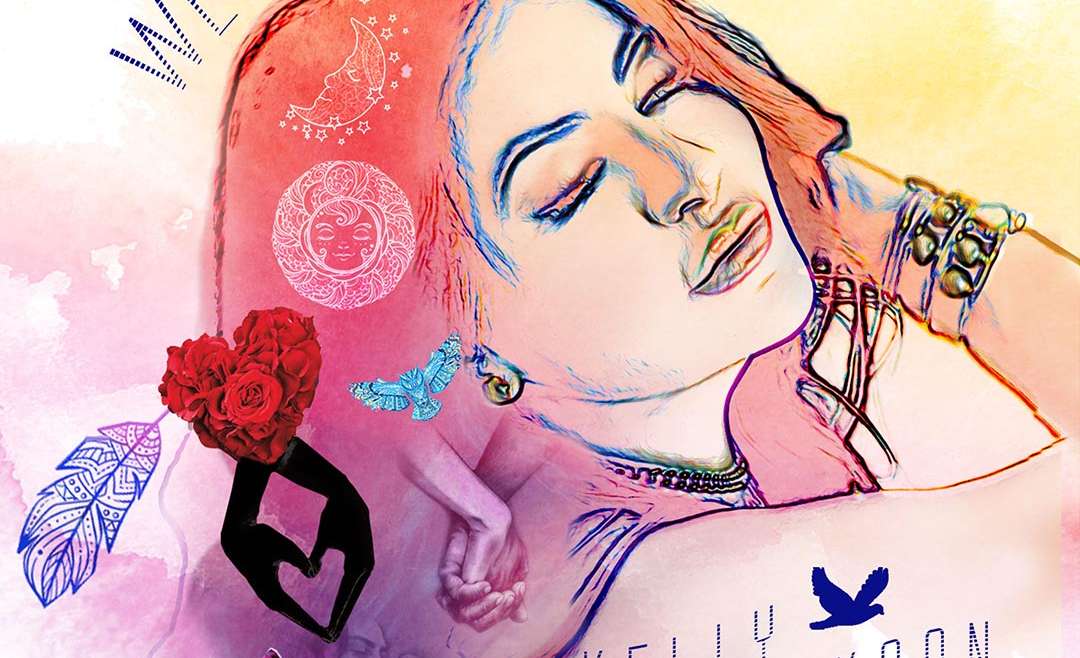 KELOWNA, BC — Indigenous artist Kelly Derrickson, the Voice of Her Nation, has just released an explosive summer rock anthem.
We Are Love celebrates the life-giving power of women and the love of our Creator. It is an uplifting, inspiring, powerful tribute to…you! Check it out here.
If you were to blend the best elements of Miranda Lambert, Carrie Underwood and a healthy dose of Shania Twain, you get Kelly.
Kelly is an accomplished musician who has been recognized for years at the Native American Music Awards for best female artist, best music video, best country recording, and many more. She was recognized there as Best Female Artist for two consecutive years, in 2017 and 2018. No other artist has repeated that honor in consecutive years. Her works feature issues of life, both hardships and joys experienced by indigenous people across North America.
She studied music and earned her degree at the prestigious Berklee College of Music for Music Business and Performing Arts. She won the 2015 Coachella Valley Music Award for Best Country Artist and won Best New Artist at the 2015 and 2016 Indigenous Music Awards.
Her single 40,000 Ft Over You from her Multi Award winning album Warriors Of Love is considered the Best of 2016 in North America on the National Aboriginal Music Countdown . Her new single I AM reached #6 on the charts. She was recently nominated for Best Country Artist for the second time by The Coachella Valley Music Awards. Her talent and accomplishments make her a natural heir to other great indigenous artists such as Buffy St. Marie.
Kelly is on in rotation on Sirius XM Radio on channel 165 and her music is played on over 1200 radio stations in North America. She is daughter of Grand Chief Ronald Derrickson . What her father has worked to accomplish through leadership and politics, Kelly has worked to accomplish through music. They have both spent their lives working to advance the interests and improve conditions for Canada's indigenous people. An example of Kelly and her father's leadership and concern for indigenous young people can be found in Suicide Song, co-written by both of them. I Am (Mother Nature) celebrates nature, but is a warning that it cannot be endlessly violated. Idle No More is pure activism, a musical rally against the pollution of Canada's native lands.
Over time, she has developed a style called Country Tribal Rock, unique to her and never done before. She is versatile, even releasing a version of Amazing Grace, one of the best known Christian Gospel classics.
Kelly's second album I AM was released in April 2017. It was recorded, co-written and produced by Kelly herself among top country artists in Nashville. She is the voice of her Nation.
She was named Best Female Artist for a second consecutive year at the Native American Music Awards. No other artist has repeated the honor in consecutive years.
Kelly delights in pleasing indigenous and non-indigenous fans alike. In September, 2018, she performed alongside The Killers and other top talent at Skookum, Vancouver's premier music and arts festival.
We Are Love is a celebration of the Creator and the life-giving power of women. As stated on the cover:
Women are higher in the natural order of life. Women are creators, Life-Givers, Life-Bearers, Life-Nurturers, Self-Healers, Self-Purifiers and Life-Protectors. They go through a natural hardship based on a cycle, making them more vulnerable, which draws them closer to the Creator which then makes them stronger, more spiritual, and more intuitive. They are symbols of the Creator's Love. Through this innate cycle, they go through a process of purification, making them more sacred. The Messengers of God in the East are men but the symbols of the Great Spirit in the true West were women such as in the Lakota Tribe. Their deity is a woman named White Buffalo Calf who is responsible for all of the First Nation's Teachings such as the Medicine Wheel, Four Colours, and Smudging. We Are Love was born from The White Buffalo to celebrate all forms of universal Love.
Remember to honor both women and men in our lives and let's join together and raise each other up!
Let's be in love, let's live in love, and let's give love. Even in negative times let's be the light in the darkness. We truly are the voices of the nation standing in solidarity. White Buffalo is on her way…
Derrickson collaborated with her father to produce the song, as well as Derek Miller who produced, co-wrote, performed the song with her, along with Benny Cancino, Jr. on the drums and percussion.
The We Are Love bundle can be pre-ordered here. For more information, visit www.kellyderrickson.com , or on Facebook, Twitter, Instagram and YouTube.