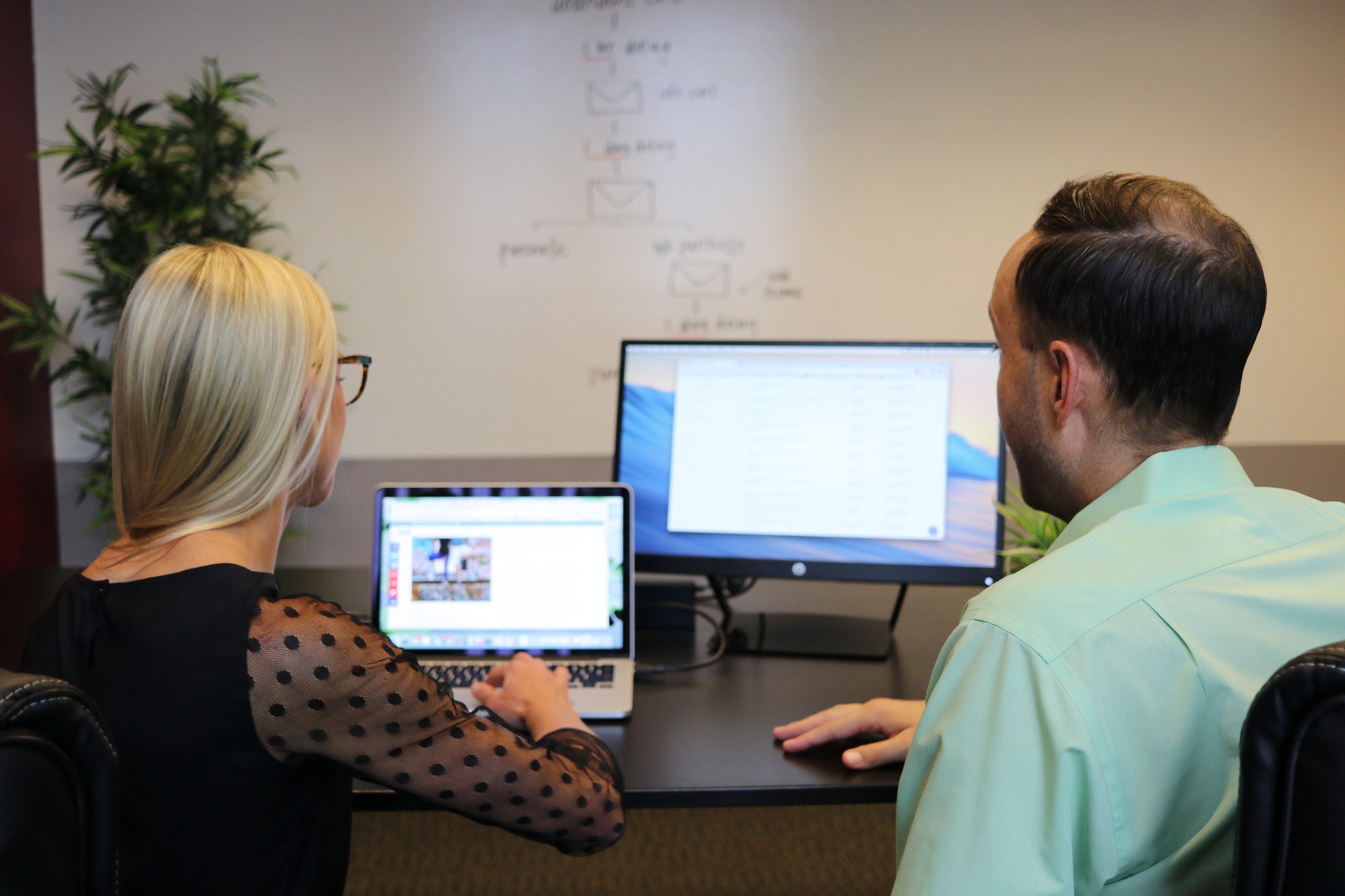 Originally posted on https://www.marketingandadvertisingdesigngroup.com/its-all-about-digital-how-to-select-the-best-digital-marketing-agency/
78% of marketing executives believe that custom content is the way to go in marketing.
Digital marketing is the new marketing frontier and every organization needs to adapt to this trend to avoid being obsolete. Traditional marketing is being taken over with social media platforms and targeted ads, making it possible for brands to interact with their specific audiences in real time.
Customers expect a digital presence and are beginning to trust companies with a digital footprint.
With the emerging marketing trends, it can be a daunting task for your in-house team to keep up especially when you need to focus on other areas of your business.
Today, almost every business needs an effective digital marketing campaign. If you can't design your own campaign, a digital marketing agency can help you design it quite effectively.
Below are criteria for selecting the Best Digital Marketing Agency
1. Know Your Brand Requirements
Even before hiring a digital marketing agency, try to understand what your goals are and what you are trying to achieve. Part of this might include creating or revamping your website, online advertising, Search Engine Optimization (SEO), blogging, or social media marketing. If you are able to articulate your business needs you will have better discussions with your prospective digital agencies.
2. Create Your Budget
How much are you willing to spend to ramp up your business? Most businesses spend between 4% to 6% of gross revenue, but if you want to make a significant impact on your business, you may need to budget close to 10%. Work with your marketing professional to help you create and prioritize a proper budget.
A good marketing firm will create month-by-month marketing plans that can really clarify your marketing activities. Keep in mind though, that marketing is about testing and retesting, so some of your marketing activities will change to welcome new ones.
3. Understanding What Needs To Be Outsourced
It is important to know what marketing strategies your in-house marketing team will be focusing on and what strategies a professional agency really needs to handle. Hiring a digital marketing agency may help with the technical aspects of your marketing strategy, especially since some sophisticated activities can be difficult for your in-house team.
4. Source for An Agency
There are numerous digital agencies out there that do a tremendous job, but there are some that make big promises on their ability to deliver but you get shortchanged. Credibility is important. Don't be shy to ask the agency for client references.
Read through the clients' testimonials on their websites and determine whether or not to work with that agency. Agencies should be open to sharing their not-so-pleasant engagements and how they handled the situation. This will give you an idea of their client service and crisis management abilities.
5. A Digital Marketing Agency that Has a Niche in Your Field
A digital agency that has the expertise to match your special needs can be a good fit. When looking into the company's successful digital campaigns, consider the type of businesses they work with. It's good to see where their strengths are and the details they pay attention to.
Ask how they approach new industries to see if they have any insights that are fresh and noteworthy. A good agency should evaluate your industry and offer insights that you cannot otherwise obtain. In addition, they should have some case studies of campaigns they have steered in the past and provide their results.
6. How Do They Track Their Key Performance Indicators?
The reason for using digital agencies is to boost your company revenue. It's not only important to boost revenue with digital marketing campaigns, but it's also important to keep the cost per client acquisition to a minimum.
The agencies should help clients increase online revenue and drive more traffic to their websites with efficient tactics. It will be important to have candid discussions that will help you achieve specific goals with specific tactics and strategies that are measurable and can be evaluated.
7. How Does the Agency Run Its Business?
After you have identified what you want the agency to do for your company, look through their website and see if they are applying the same for their own company.
If you hire them for SEO, how do they rank on search engines? If you need a blog, does the agency have one of its own blogs?
These are signs of what the agency can do for your company.
8. Be in It for Value
You need to work with an agency that invests in the future of your company. Building relationships and partnerships should always be long-term and have a win-win end goal. Go for a company that can do what they are hired to do and you enjoy working with.
Strategic partnerships take time to build therefore, choose a company that is open, transparent and handles a crisis in a professional manner. This way you can be confident that your money is well spent at the right agency.
9. What's Their Price?
An agency that prices themselves to low just to be competitive is likely to be a bigger risk than a more expensive agency. Higher priced agencies may be able to deliver more favorably because they can afford to do so. Be sure to understand what the specific deliverables are and how they add up to the overall price.
10. Set Timelines
A good agency should be able to project timelines for most activities. After discussing the timelines and projected outcomes, set benchmarks so that you can determine how you are performing on your way to your goals.
Find the Right Agency for Your Company
Whether you're a startup or mid-sized company, your clients need to know about your existence, the products or services you offer, and how they can get those products and services.
Hiring a digital marketing agency will help you get results which can accelerate your company revenue and any other desired results. Your digital marketing agency will manage your online marketing needs through analytics-driven and ROI focused activities.
An agency should help you build a plan that is based on your industry. It can help you avoid the cost of setting up an in-house digital marketing team as you focus on business expansion. It can handle the systems and processes that plan and execute campaigns from start to finish.
Check out this page to learn more about digital marketing services.