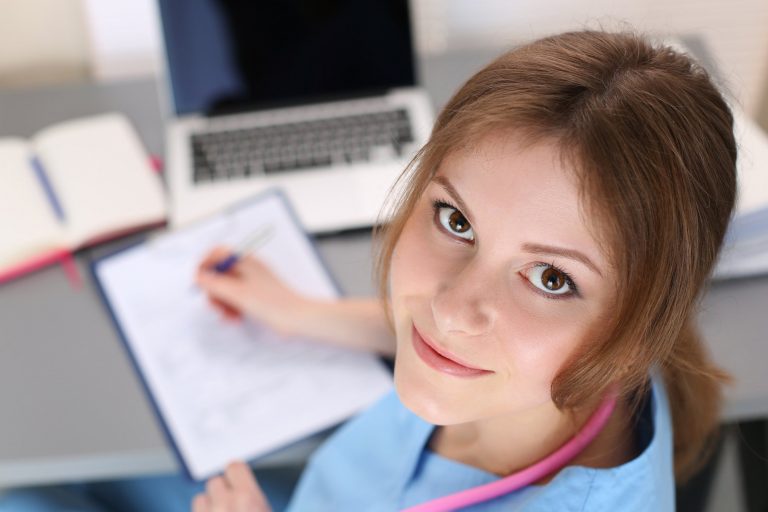 Originally posted on https://www.insurdinary.ca/is-it-free-health-insurance-for-students-in-canada/
Are you an international student planning on studying in Canada? Need to know how health insurance for students in Canada works so you can find out if you're eligible for free health care?
Well, as it turns out, the rules of healthcare in Canada differ greatly by Canadian provinces. Some provinces offer coverage and others will not, so it's important to study up on health insurance options.
---
Originally posted on YouTube by Insurdinary Videos
In this article, we're covering everything you need to know about health insurance for students in Canada, so you can make an informed decision about insurance.
Health Insurance For Students In Canada
As mentioned above, answering "is health insurance for students in Canada" isn't as easy as "yes" or "no". Here are some things you need to know about health insurance, so you can determine your insurance eligibility.
Insurance Options Differ By Province
While Canada may have a public healthcare system that offers health citizens and permanent residents, this right is not always extended to temporary residents like international students. Each province has the power to decide whether or not to extend these rights to international students.
Here are some of the provinces that offer health coverage to international students, and a breakdown of their coverage options.
Alberta
Alberta offers coverage for international students with the basic requirement that they have either a 12-month study permit or 12-month residence within in Alberta. If you are a student under 18, Alberta requires that you be added to a guardian's insurance and that you apply for insurance within 90 days of arriving in Alberta.
British Columbia
British Columbia requires only a six-month study permit, and coverage begins after three months. Students attending university here can apply for insurance immediately upon arrival, and then begin to receive it three months later.
Manitoba & New Brunswick
Manitoba requires a six-month study permit or residency whereas New Brunswick requires only a 3-month residency. In New Brunswick, students are required, however, to provide proof of enrollment at a New Brunswick institution, a study permit and their date of arrival.
Here are some other provinces that offer some sort of insurance for international students:
Newfoundland
Labrador
Northwest Territories
Saskatchewan
Medical services and eligibility requirements can differ greatly based on province. These differences are often based on the type of visa you have, and the duration of it. For example, students who have a study permit of 12 months are more likely to be entitled to healthcare, whereas students with only six are less likely to.
Some Provinces Offer No Insurance Options
As you apply to Canadian universities, it's important to know that some provinces will not over you any type of health care coverage. If you are applying to universities in any of these provinces, you will not be eligible for Canadian health care:
New Brunswick
Nova Scotia
Ontario
Quebec
Prince Edward Island
Yukon
If your university is in one of these areas, don't be discouraged! International students may still be able to apply for health care coverage. Quebec, for example, has bilateral social service agreements with European countries, so students from those countries can apply to receive healthcare services.
If you are not eligible for these kinds of health care coverage, you'll most likely need to obtain private insurance. Your university may offer their own coverage plans, however, so there may be options. Consult them after you've been accepted and ask what coverage options may be available to you.
Medical Insurance Costs Differ By Province
It's important to know that the price of health care differs greatly by province. Here are some provinces and the ways in which their medical insurance costs differ:
New Brunswick
Students studying in New Brunswick can purchase health insurance from their university for around 275 CAD a year. This health insurance is pretty basic, however, and only covers the most standard medical costs. Most students tend to add extra services for 200 CAD more, so they can have dental and prescription medication covered.
Quebec
In Quebec, students are required to enroll in the health care program provided by their university. This coverage costs around 500 CAD per year and is rather limited in what it offers.
Saskatchewan & Alberta
Students in Saskatchewan are entitled to public health insurance as long as you've lived there for three months after traveling from the United States. In Alberta, students pay a monthly fee for basic health services. This package, which is specifically designed for international students, costs around 68 CAD a month.
British Columbia
If you're planning to study in British Columbia, you can sign up for health insurance in the Medical Services Plan. This must be done in advance as it takes about 2-3 months for the application to be processed and granted. This insurance policy requires you to pay monthly installments of about 36 CAD.
As you wait for your application to be processed, we recommend that you check in with your university to see if they have coverage options for the interim. You may also want to consider purchasing private health insurance on a monthly basis until your health insurance is granted.
Private Vs Public Health Insurance
In general, public health insurance is consistent across the board in terms of the services offered. Some provinces, however, will offer additional services like dental coverage and prescription services.
Provinces and the health insurance companies are only required to provide the services listed in the Canada Health Act, which does not include vision and dental care.
Private insurance is more expensive than public insurance, but it provides wider coverage. This insurance covers dental and vision care, which may be essential for certain international students.
The costs of the clinics involved are mostly covered by your private insurance company, which typically pays 80% of the costs.
Final Thoughts On Health Insurance For Students In Canada
The transition to college isn't easy, especially when you have to consider health insurance for students in Canada. That's why it's important to study up on health insurance, so you know what options are available to you, and how your insurance policy will work.
Are you in need of private insurance for your education? Not sure where to start? Get a quote now for the lowest insurance rates in Canada.