Originally posted on https://www.insurdinary.ca/insurance-products-guide-sitemap/
INSURDINARY provides consumers information on all the major and Best Insurance & Financial companies in Canada and North America. We can help you make a more informed decision on choosing the right Insurance Plans for you and for your family. Please FEEL FREE to review the list of the top insurance providers in our extensive PRODUCTS GUIDE page, detailing the benefits and features of each insurance products.
For immediate assistance, click [Get a Quote Now] and a licensed insurance representative will respond immediately and will very happy to assist you in your any insurance quotes and rates request. We can provide you different types of insurance quotes in different insurance providers depending to your needs. From Health Insurance quotes (Critical Illness, Disability, Accidental and Dental), Life Insurance quotes (Life, Term Life, Universal Life, Guaranteed Life and Whole Life), Auto Insurance quotes (Car, Motorcycle, Boat, Snowmobile, ATV and RV), Mortgage Insurance quotes (Home, Condo, Motor Home and Renters or Tenants)to Travel Insurance quotes and many more.
We compiled also a thorough review of Canada's Provincial Health Care plans just follow the link from your respective province and review critical information about your provincial health care plan.
INSURANCE PRODUCTS BY PROVIDERS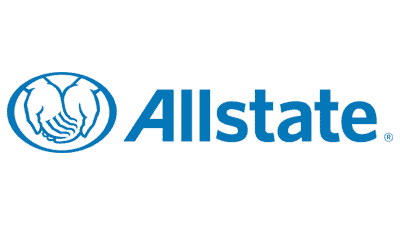 Learn More About Allstate Insurance
The Allstate Corporation is one of the largest insurance providers in the United States and one of the largest that is publicly held. The company also has personal lines insurance operations in Canada.
Allstate was founded in 1931 as part of Sears, Roebuck and Co., and was spun off in 1993. The company has had its headquarters in Northfield Township, Illinois, near Northbrook since 1967.
Allstate ranked No. 79 in the 2018 Fortune 500 list of the largest United States corporations by total revenue.
Allstate Insurance Company of Canada is a member of one of the largest insurance organizations in the world – The Allstate Corporation. Allstate Canada has provided peace of mind and property and casualty insurance to Canadians since 1953. From car insurance to homeowners insurance, we have solutions to suit your unique needs.
• Allstate deliver a full line of auto and home products in the provinces of Alberta, Ontario, Quebec, New Brunswick and Nova Scotia.
• The Good Hands Network® enables consumers to reach us any time, any where, any way – online, by phone, or in person.
• Their network consists of over 90 community-based agencies and over 2400 Agents and employees.
• As much as Allstate touch the lives of Canadians through our products and services, they also carry a proud heritage of community involvement.
"You're in Good Hands®" exemplifies the commitment, knowledge and professionalism of Allstate's trusted advisors to customers, making us one of Canada's strongest personal lines insurers.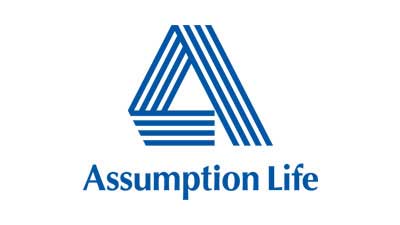 About Assumption Life Canada
Through its team of highly qualified representatives and prominent partners, Assumption Life offers the full range of products required for sound financial planning.
Assumption Life Canada based in Moncton, New Brunswick, Assumption Mutual Life Insurance Company, doing business under the name Assumption Life.
In business since 1903, Assumption Life is a financial services and insurance company from Atlantic Canada. With over 85,000 policies currently in force and assets that total over $1.5 billion.
Assumption Life is a leader in the area of financial security.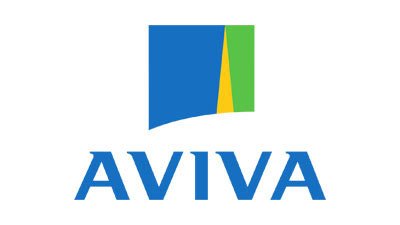 Why Aviva Canada Insurance
Aviva Canada Inc. is a Canadian property and casualty insurance company and a wholly owned subsidiary of the UK-based Aviva PLC. It provides home, personal, automobile, recreational vehicle, group and business insurance to more than three million customers. The group has around 4,000 employees, 30 locations and 1,700 independent broker partners focused on creating a bright and sustainable future for our customers and our communities.
Aviva Canada is one of the leading property and casualty insurance groups in Canada.
There are some things you can plan for and some things you can't. At Aviva, we're committed to delivering peace of mind by making sure you have the insurance you need should the unexpected happen.
From your home, car and business to your motorcycle, RV or cottage – we've got you covered. We work closely with our broker partners and take the time to listen and understand what matters most to Canadians like you, so we can offer products and services designed to meet your needs.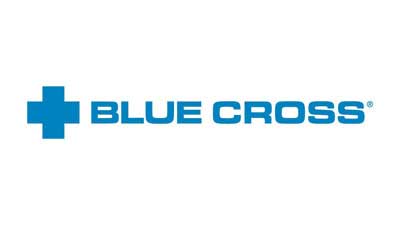 Welcome To Blue Cross Canada
For more than 70 years the Blue Cross name in Canada has stood for affordable, quality supplementary individual health and travel insurance coverage, as well as group benefits and group life insurance, delivered with trustworthy and personalized service.
The Canadian Association of Blue Cross Plans represents the independent Blue Cross member plans operating in regions across the country. For more information about the plans and services available in your area, select your province above.
BLUE CROSS COVERAGE
Whether you're an employer looking for a benefits plan to offer your employees, self-employed, between jobs or retired, there is a perfect health care package of benefits available through the Blue Cross in your area. With the constant changes in provincial health care plans, affordable protection against unexpected medical expenses is important to everyone.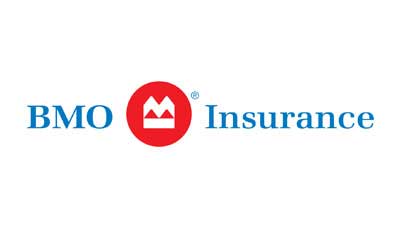 Who BMO Insurance Is
The Bank of Montreal, operating as BMO Financial Group, is a Canadian multinational banking and financial services corporation. One of the Big Five banks in Canada, it is the fourth-largest bank in Canada by market capitalization and assets, as well as one of the ten largest banks in North America.
Part of the Bank of Montreal Financial Group, Bank of Montreal Insurance offers a wide array of personal insurance coverage policies, including critical illness, disability insurance and whole life insurance.
Celebrating 200 Years
In 1817, the Montreal Bank became Canada's first bank, and went on to play a critical role in the building of a nation, its financial systems, and the prosperity of its people.
This proven history of financial strength lets us stand behind our insurance products by offering flexible coverage options, comprehensive benefits and competitive prices. A.M. Best Company gives us a Financial Strength Insurer Rating of A1, recognizing our excellent ability to meet our obligations. Our strength is further exemplified by our Life Insurance Capital Adequacy Test (LICAT) ratios as defined by the Office of the Superintendent of Financial Institutions (OSFI).
BMO invite you to explore some of the stories from the past 200 years that trace the growth of BMO Financial Group and our continuously evolving relationship with customers.
To deliver a great customer experience, BMO Insurance gives you access to expert insurance product design and underwriting, as well as a knowledgeable support team that is available to answer your questions. We're focused on making it easier to buy the insurance you need.
As a BMO Insurance client, you can rest assured that you have the support you need – whether you're evaluating your financial needs, or going through the process of submitting a claim after an unwelcome event. We take pride in our customer service and being there for you.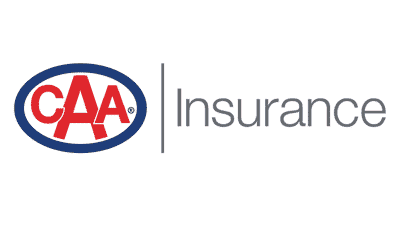 Discover CAA Insurance Story
For over 110 years, CAA has been helping Canadians stay safe, mobile, and protected.
CAA are strong advocates and a voice for our Members on issues such as road safety infrastructure and consumer rights.
CAA offer a number of products and services, ranging from Roadside Assistance, home and auto insurance, travel services and travel insurance.
CAA Members can also receive savings at numerous participating partner retail locations and services across North America.
CAA are Canada's largest not-for-profit automobile association with more than two million Members in South Central Ontario and 200,000 Members in Manitoba.
About CAA
CAA pride themselves on being a helping hand for Canadians during good days, bad days and everything in between.
Throughout their history, they have created a legacy of providing exceptional Member experiences and They strive to improve the lives of their Members and Associates in all that they do.
As an organization, CAA Club Group continually strives to enhance their value to Members and Associates and ensure they are socially responsible.
CAA Mission

Their mission is to help Canadians stay safe, mobile and protected – whether on the road, at home or abroad. CAA help make our Members' days better. They do what is right for their Members – after all, they are all Members too!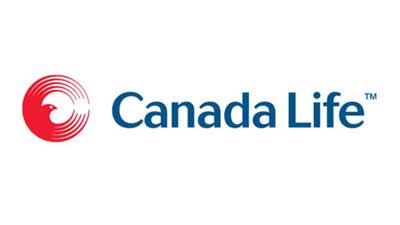 About Canada Life Insurance Company
Canada Life Financial Corporation is a Canadian company that offers life, health, and disability insurance for groups and individuals. Founded in 1847 and headquartered in Toronto, Canada. It was acquired by The Great-West Life Assurance Company in 2003.
Canada Life Insurance Company is one of the most well-established players in the Canadian financial services industry and also considered as one of the best life insurance plans provider in Canada.
With a range of financial and insurance products varying from life insurance, health to creditor's insurance, Canada Life Insurance Company carries a solid selection of products.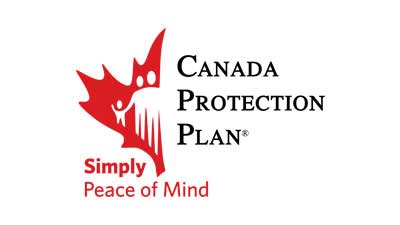 Why Choose CPP Insurance: Simply Peace Of Mind
Canada Protection Plan is a Canadian owned and operated corporation that designs, markets and sells life insurance and related products with simplified underwriting processes that require no medical exams on many of their plans.
Canada Protection Plan (CPP Insurance) is a leading provider of No Medical & Simplified Issue Life Insurance in Canada.
CPP's goal is simple – they want to make buying life insurance straightforward and easy to purchase. No matter your health, you can apply to get affordable coverage fast. CPP products can be purchased through over 25,000 independent insurance advisors across Canada or through their own Licensed Insurance Advisors by contacting their Call Centre.
The CPP History
Canada Protection Plan was founded in 1992 in Toronto. At that time, they offered one No Medical permanent insurance product for sale through independent insurance advisors.
CPP has expanded their line of products giving you even greater choices. Canada Protection Plan offers a 30-day allowable late-payment window for premiums due.
Today, CPP are proud to offer their customers many options to make it easier than ever to purchase Simplified Issue and No Medical life insurance. With a wide variety of plans, CPP line of products gives you a choice when it comes to life insurance.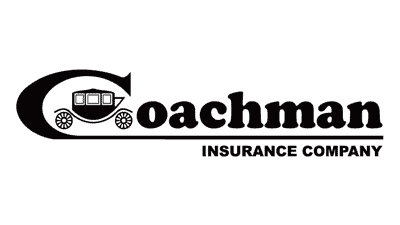 Discover More About Coachman Insurance Company
Coachman Insurance Company sells non-standard auto as well as a variety of property and casualty insurance products in Ontario.
The Coachman Story
Since 1979 Coachman Insurance Company has been an industry leader in non-standard auto insurance.
When other insurance companies say 'No' because they deem the risk too great, Coachman helps drivers with unfortunate driving histories stay protected while they get their personal auto insurance record back on track.
While Coachman continues to focus on non-standard auto insurance, for over a decade it has also offered a full suite of specialized commercial insurance products for you to consider – especially if you're a small business owner, a contractor or in a trade industry.
SGI CANADA purchased Coachman in 2001 and through its subsidiaries, like Coachman Insurance, is proud to meet the insurance needs of customers. SGI CANADA has been in the insurance business for more than 60 years.
SGI offers its competitive property and casualty insurance products through SGI CANADA and its subsidiaries: SGI CANADA in Saskatchewan, SGI CANADA Insurance Services Ltd. in Alberta, Manitoba, British Columbia and Ontario, and Coachman Insurance Company in Ontario. Products are sold through a network of independent insurance brokers.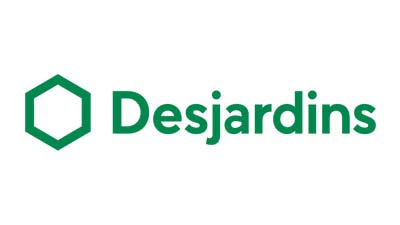 Welcome To Your Insurance, Your Desjardins Insurance.
Over seven million Canadians count on our life and health insurance and retirement savings solutions to ensure their financial security.
Desjardins Insurance is the insurance unit of Desjardins Group, the largest association of credit unions in Canada. It is a financial services cooperative that belongs to its members. Desjardins Insurance has two principal subsidiaries: Desjardins Financial Security (life, health and retirement insurance products) and Desjardins General Insurance inc.
The coolest financial institution according to millennials in Quebec (according to Leger's 2018 Youth Study)
Desjardins Financial Security Life Assurance Company is the life and health insurance arm of Desjardins Group. Desjardins is the 6th largest financial institution in Canada and 2nd largest property and casualty insurance carrier, after it purchased State Farm Canada in 2014.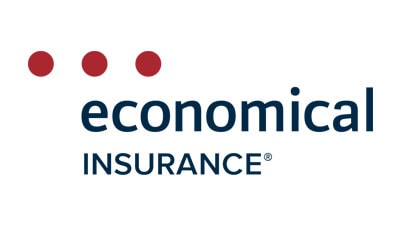 The Economical Insurance In Canada
Headquartered in Waterloo, Ontario, Economical proud to serve more than one million Canadians across the country through a national independent broker force. As a multi-channel insurance company, It provide Canadians with great service regardless of how they choose to purchase their insurance. Behind the scenes and in the field, it's our employees and valued broker partners that make all the difference. They're the reason we've come as far as we have, and the reason we'll go much further still.
Today ECONOMICAL is one of the CANADA's LEADING PROPERTY and CASUALTY (P&C) Insurance Companies.
Investments in innovation, customer service, and operations underpin the future of Economical. Our company is poised to grow, invest, expand, and deliver value to its broker partners and customers. Get ready for the future, with Economical.
The company has a 4.02% market share, measured by direct written premium in the Canadian Property & Casualty Insurance market as of December 2012. As of 2014, it had about 1.6 billion in mutual policyholder's equity. It is the 9th largest property and casualty insurance company in Canada, by direct written premium and the 20th largest insurance company in Canada, by total assets.
The firm owns several operating subsidiaries, the largest of which is Economical Mutual Insurance Company. Other member companies are Perth Insurance Company, Waterloo Insurance Company, The Missisquoi Insurance Company, and Federation Insurance Company of Canada.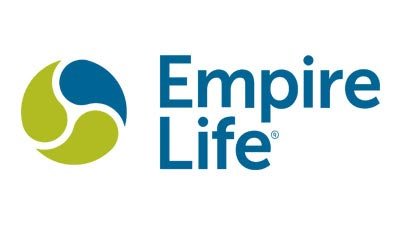 Be One Of The Empire In Canada
The Empire Life Insurance Company (Empire Life or Empire Vie) is a Canadian life insurance and financial services company with its headquarters in Kingston, Ontario, Canada. It was incorporated in 1923 and is a subsidiary of E-L Financial Corporation Limited of Toronto, Ontario, Canada.
Empire Life is now one of the top 10 life insurance companies in Canada.
The company provides individual life, health and investment products as well as group life and health products through independent distribution partners including financial advisors, management general agents, national account firms and employee benefit producers.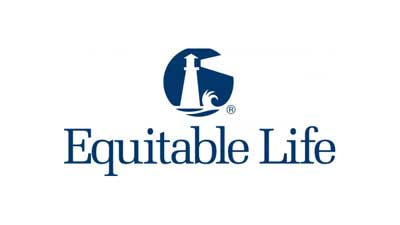 Welcome To Equitable Life Insurance
Equitable Life of Canada is based in Waterloo Ontario, part of Equitable Group.
With roots dating back to 1920, Equitable Life of Canada provides group benefits, savings and retirement management, individual life insurance plans and a full spectrum of investment management funds. They are one of Canada's largest and most reputable mutually owned providers of insurance.
Equitable Life's financial success is a result of very strong growth and a conservative approach to investment. They take a conservative approach to risk and focus on longer term strategies that foster ongoing stability and growth for our policyholders and business partners.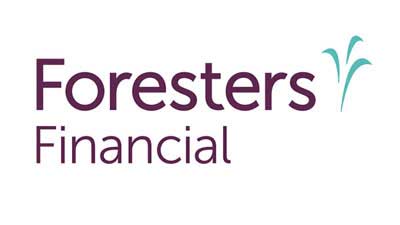 Learn More About Foresters Insurance
Foresters Financial is an international financial services provider with a unique history that began in 1874 when we set out to provide access to life insurance for average, working families. More than 140 years later, we provide life insurance, savings, retirement and investment solutions that help families achieve long-term financial health and security.
Today, more than three million clients and members in Canada, the United States and the United Kingdom benefit from the foundation of experience, expertise and reliability we have built over two centuries. During this time, we have remained steadfast in our commitment to help improve family well-being and each year, we invest millions to support causes that enrich the lives of families and communities.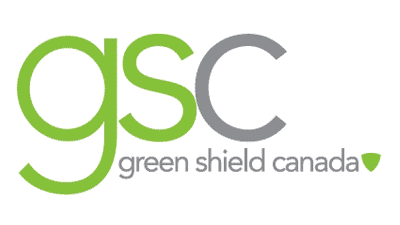 Green Shield Canada: The Insurance Company That Really CARE
GSC is a not-for-profit benefits carrier that provides drug, dental, extended health care, vision, hospital and travel benefits for groups and individuals, as well as administration services. GSC is incorporated under a Federal Act of Parliament and regulated by the Office of the Superintendent of Financial Institutions (OSFI).
Green Shield Canada: The Best Insurance coverage for you and your family.

GSC funds a wide range of community-based, not-for-profit organization across Canada every year.
GSC MAKE GIVING BACK A TOP PRIORITY. It's just who GSC are.
Put simply: GSC Care. Whether through the GSC Foundation or their corporate initiatives, they give to support the local communities and increase the availability of health care services for all Canadians.
GSC ALWAYS WORKING ON COOL STUFF. See what we've been up to…
GSC is a specialist, so whether it's smart new products or insight into their industry, the team is always working on that next thing you didn't know you needed to know…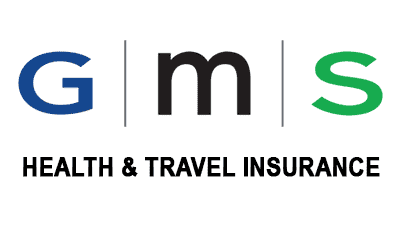 Learn More About Group Medical Services | GMS Insurance
GMS was founded in Saskatchewan in 1949 when a subscriber cooperative medical insurance plan merged with a physician-sponsored health insurance plan. This partnership brought consumers and medical professionals together under an elected Board of Directors as a non-profit company with the common goal of providing the best possible health insurance coverage.
The company goal is to offer Canadians choices and real value in health and travel insurance.
Following the introduction of publicly funded Medicare in Saskatchewan, Group Medical Services moved quickly to bridge the gap between publicly funded healthcare services and needs of its customers.
GMS introduced health insurance coverage for health care related costs not paid for by government, such as prescription drugs, ambulance services and private duty nursing. These core benefits are still the building blocks of the plans offered today.
GMS' products are currently available in British Columbia, Alberta, Saskatchewan, Manitoba, Ontario, Nova Scotia, Prince Edward Island, Newfoundland, Yukon, the Northwest Territories and Nunavut. This combination of tradition and innovation has been, and will continue to be, Group Medical Services.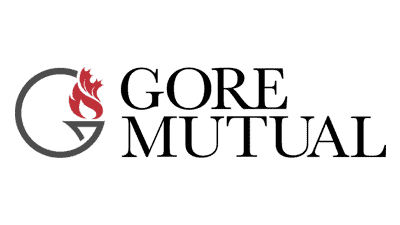 Gore Mutual Insurance: Building Better Insurance
Gore Mutual Insurance Company is a Canadian Insurance company founded on June 18, 1839, 28 years before Confederation. The founding members of their organization could never have envisioned that over 175 years later, the company and its employees would continue to deliver strong innovative products and solutions to our customers backed by genuine personal service and the values of stability and trust that makes a mutual company so special.
Gore Mutual is Canada's oldest property and casualty insurance company.
Gore Mutual has two offices in Canada, the head office is located in Cambridge Ontario and a western office that is located in Vancouver, British Columbia.
Gore Mutual has been known for our financial strength, genuine relationships and innovative pioneering spirit. Gore Mutual future-focused to help their network of insurance brokers and their customers go forward with confidence.
In 2014 Gore Mutual was voted #1 insurance provider in Ontario by The Insurance Brokers Association of Ontario (IBAO).
Renewing our mutual strength
In 2016 when legislation is established to allow for demutualization, Gore Mutual chooses to remain a mutual company to continue delivering stability, trust and innovation to customers and brokers alike for decades to come. Gore Mutual future is firmly planted in what matters most – people.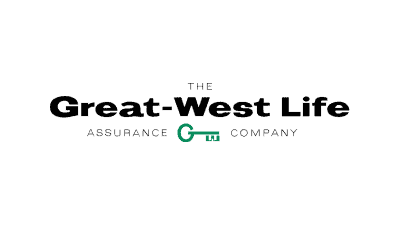 Why The Great-West Life Insurance
The Great-West Life Assurance Company is a life insurance company. It's launches in Winnipeg by founder Jeffry Hall Brock as a western-based alternative to eastern competitors. The company is incorporate on August 28 after petitioning the federal government.
In 1997, London Life Insurance Company joins our group of companies – a watershed event in Canada's life insurance industry. Followed by Canada Life – the country's first life insurance company – joins our group of companies way back in 2003.
Great-West Life is a wholly-owned subsidiary of Great-West Lifeco, a member of the Power Financial Corporation group of companies.
Great-West Life is a leader in the group retirement and benefits marketplace in Canada. With experts around the country, we are helping thousands of organizations keep their employees healthy and prepared for retirement.
Company Overview
At Great-West Life, we're focused on improving the financial, physical and mental well-being of Canadians. Great-West Life customers across Canada trust them to provide for their financial security needs and to deliver on the promises they make.
Great-West Life, together with its subsidiaries, London Life and Canada Life, is a leading Canadian insurer, with interests in life insurance and health insurance, investment, retirement savings and reinsurance business, primarily in Canada and Europe.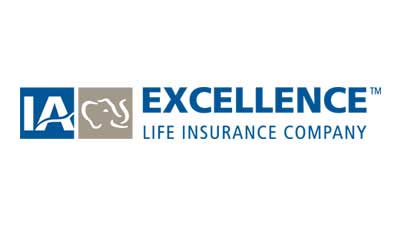 Welcome To IA Excellence Life Insurance Company
Every client is unique, with unique needs, and this means that only personalized coverage will do. Our disability and life insurance products offer financial protection at all times and under every circumstance.
Founded in 1892, Industrial Alliance Insurance and Financial Services Inc. is a life and health insurance company that offers a wide range of life and health insurance products, savings and retirement plans, RRSPs, mutual and segregated funds, securities, auto and home insurance, mortgage loans and other financial products and services.
The fourth largest life and health insurance company in Canada, Industrial Alliance is at the head of a large financial group, which has operations across Canada as well as in the Western United States.
In 2010, Industrial Alliance listed in Forbes Magazine's "Global 2000" list of companies.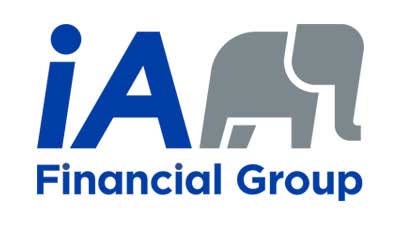 Why Industrial Alliance Insurance
Founded in 1892, iA Financial Group offers a comprehensive range of life and health insurance products, savings and retirement plans (RRSP, TFSA, etc.), mutual and segregated funds, securities, auto and home insurance, mortgages and car loans as well as a host of other financial products and services.
Responsible for the administration and management of over $172.9 billion in assets, our publicly-listed company ranks among Canada's largest and most prominent insurance companies. Thanks to our conservative investment policy, wise capital management practices and solid risk management culture, iA Financial Group enjoys financial stability and flexibility, which allows it to grow and withstand any potential economic shocks.
Lean Is IA Target
Ever on the cutting-edge, iA adopted the guiding principles of Lean management (Toyota method) in 2010 so as to focus on continuous improvement. By adopting this business philosophy, our ambition is to become the company that best meets client expectations, in partnership with our distributors, and the employer of choice that offers a rewarding career.
Why Is Life Insurance Important?
• It covers your financial commitments.
• It allows your family to maintain their standard of living.
• It covers death-related expenses.
• It allows you to leave a legacy.
• It ensures business continuity.
• It completes life insurance coverage offered through your employer.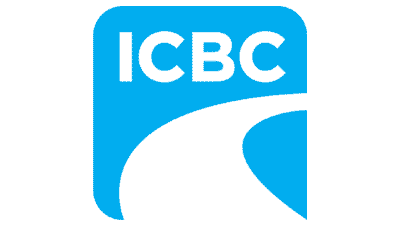 ICBC Insurance – An Auto Insurance For BC
Insurance Corporation of British Columbia is committed to protection and peace of mind for British Columbia drivers, quality products and services, and offering customers the best coverage at the lowest possible price.
All motorists in B.C. are required to buy a basic package of ICBC Autoplan insurancethat provides coverage for third party liability protection, accident benefits, underinsured motorist protection, hit-and-run and uninsured motorists protection and inverse liability.
In addition to providing this basic insurance, the Corporation competes with other automobile insurance companies by offering extended third party liability and other optional insurance coverage such as collision and comprehensive coverage.
ICBC work with communities and stakeholder groups to help them take responsibility for their road safety challenges. We also invest in loss-prevention initiatives and programs to reduce crashes, injuries and deaths. Everyone benefits when the roads are safer.
History
ICBC is a provincial crown corporation in British Columbia created in 1973 by the NDP government of Premier Dave Barrett. The original purpose of ICBC was to provide universal and affordable compulsory public auto insurance in British Columbia by operating on a non-profit basis.
When ICBC was established, it initially held a monopoly on all automobile insurance in the province, but in 1977 its enabling legislation was amended to allow private insurers to compete with it in the market for optional (additional) insurance (including coverages such as extended liability, collision, and comprehensive plans). ICBC continues to both hold a monopoly on basic insurance and offer optional additional coverage.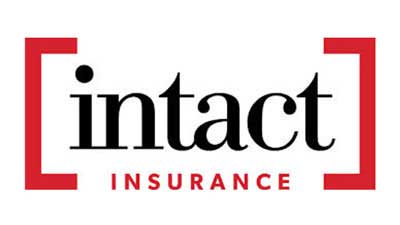 Be Insured. Be Intact.
Intact Financial Corporation is the largest provider of property and casualty insurance in Canada by annual premiums as of 2017. Formerly an ING Group subsidiary, ING Canada, Intact changed its name from ING Canada to Intact Insurance in 2009.
Intact Insurance is Canada's leading provider of home, auto and business insurance.
Ranked "Highest in Customer Satisfaction with the Auto insurance claims experience."
The company has close to 12,000 employees. Intact Financial insures more than five million individuals and businesses through its insurance subsidiaries. The company distributes insurance under the Intact Insurance brand through a wide network of brokers, including its wholly owned subsidiary, BrokerLink, and directly to consumers through Belairdirect.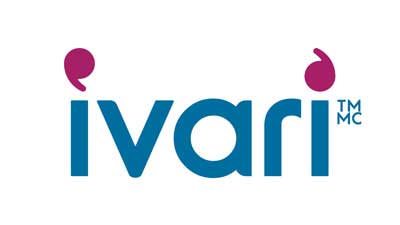 Why Ivari Insurance
Once Transamerica, the newly-branded IVARI is a Canadian insurance company with 80 years of history. In 2015, They were acquired by Wilton Re. Wilton Re is a life (re) insurance company specializing in the acquisition and management of life and annuity businesses as well as with assisting companies with product development, underwriting and new business strategies designed to serve the middle market.
With a national network of thousands of independent advisors across the country, Ivari provides a full range of insurance products designed to help Canadians make the right choice for their protection needs.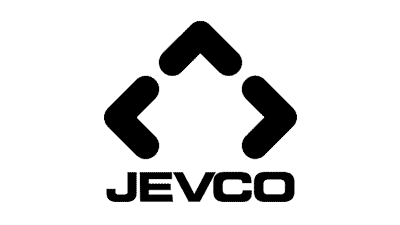 Make It Personalized. Make It Jevco Insurance
If you're having trouble getting insurance in Ontario through other companies, try Jevco. Your broker can work with the team to find insurance that meets your needs.
Jevco Insurance – The car insurance that meets your needs.
About Jevco
For more than 30 years, Jevco Insurance Company has been providing insurance solutions to customers across Ontario through insurance brokers, and their experts in non-standard personal automobile insurance.
In 2012, Jevco became part of the Intact Financial Corporation (IFC), Canada's largest provider of home, auto and business insurance. Since then, Jevco has remained focused on providing a strong solution for drivers who fit into the personal non-standard automobile category and are seeking insurance for their private passenger vehicles.
Products offered prior to 2012, such as motorcycles, commercial property, commercial automobile, and surety, are still available through Intact Insurance.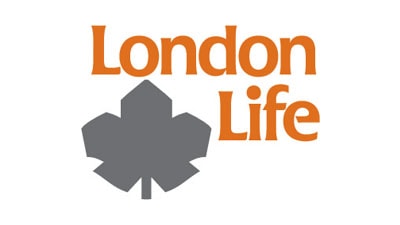 About London Life Insurance Company
The London Life Insurance is a Canadian life insurance company best known for its "Freedom 55" slogan, which evokes saving money to an extent that would allow one to retire at age 55. London Life is a part of Great-West Lifeco subsidiary The Great-West Life Assurance Company, which in turn is controlled by Power Financial Corporation. Great-West Lifeco owns 100% of The Great-West Life Assurance Company. Power Corporation owns 72% of Great-West Lifeco, the only one of those finance companies to be a member of the TSX Composite Index.
Overview
At Great-West Life, of which London Life is a subsidiary, they focused on improving the financial, physical and mental well-being of Canadians. Their customers across Canada trust them to provide for their financial security needs and to deliver on the promises they make. That trust is built on the dedication, skill and energy of their employees and financial security advisors and their commitment to their customers and to their communities.
Whether handling policy claims, growing and protecting clients' retirement and investment savings, providing workplace mental health support for all employers or helping build stronger communities by investing in community projects, London Life are committed to putting the customer first in all that their do.
Welcome To Canada's Best. Manulife Insurance
Manulife Financial Corporation is a Canadian multinational insurance company and financial services provider headquartered in Toronto, Ontario, Canada.
Manulife Insurance is the biggest and best insurance company in Canada.
The leading international financial services group that helps people make their decisions easier and lives better. The company operates in Canada and Asia as "Manulife" and in the United States primarily through its John Hancock Financial division. That help and support more than 26 million clients around the world with their financial decisions.
Their network of more than 35,000 employees and 70,000 agents, they are able to provide financial advice, insurance and wealth and asset management solutions that support customers' create long term personal financial gain and secure their financial futures.
Commitment to better business
Manulife believe their greatest contribution to society is the products they provide, which help people make their decisions easier and lives better. They also strive to make meaningful impacts in other ways: by adhering to the strongest standards of conduct, through environmental responsibility, philanthropy, employee volunteerism, promoting health and wellness, and much more.
About Medipac Travel Insurance: The Snowbird's Best
The Medipac Travel Insurance brand ("Medipac") stands for Quality, Value, Reliability and Financial Strength. These reasons why Canada's most experienced travellers and Canadian snowbirds have chosen the Medipac Travel Insurance Plan as their preferred travel insurance plan. These reasons why Medipac is the only plan exclusively endorsed by Canada's voice for travelling Canadians – the Canadian Snowbird Association and the Royal Canadian Legion.
It is the Canada's Official Snowbird Travel Insurance plan, as the Medipac is the only plan endorsed by the Canadian Snowbird Association and the Royal Canadian Legion.
When you choose Medipac, you engage the services of a dedicated team of professionals who will work tirelessly on your behalf. Medipac Assist is one of the only companies staffed by its own medical professionals, who are your first point of contact in an medical emergency situation.
Medipac is the only plan that has a team of in-house medical professionals that provides assistance from enrolment to an emergency; from application to assistance.
We're in business because we CARE!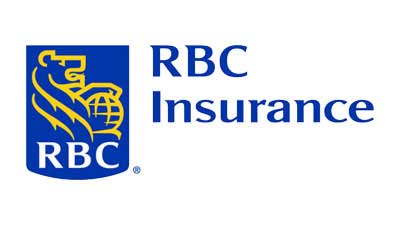 More Reasons To Love RBC Insurance
The Royal Bank of Canada (RBC) is a Canadian multinational financial services company and the largest bank in Canada by market capitalization. The bank serves over 16 million clients and has 80,000 employees worldwide that solidifies itself as a primary financial services institution.
RBC Insurance one of the largest and most trusted companies and an institution in Canada.
RBC Insurance offers a wide range of life, health, home, auto, travel, wealth and reinsurance advice and solutions, as well as creditor and business insurance services to individual, business and group clients.
Insurance Doesn't Have To Be Difficult.

Find Insurance Hard to Understand? RBC Will Help You Get It.
Complicated policies, legal jargon and endless options can make it hard to know where to start. But RBC will help you get it—with the information and advice you need to make informed decisions.
• No-pressure advice
• A licensed insurance advisor will guide you through your coverage options and provide you with clear, upfront advice to help you choose the coverage that's right for you.
• Insurance solutions that meet your ongoing needs
RBC offer home, car, life, health, travel insurance, retirement investment solutions and more, so you can take advantage of special multi-product discounts and personalized service.
• A brand you can trust
RBC one of Canada's largest and most trusted companies and an institution whose history stretches back nearly 150 years.
• Coverage for your business, too
Own a business? RBC also offer business insurance to help protect you, your business and your employees.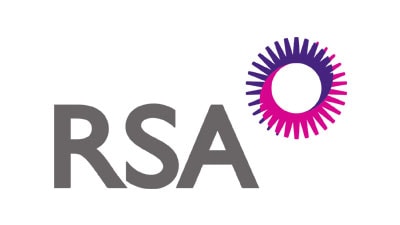 Know More About RSA Insurance
RSA are a leading Canadian general insurer, distributing the broadest range of Home, Auto, Business, Marine and Travel Insurance products
RSA Insurance Group plc (trading as RSA, formerly Royal and Sun Alliance) is a British multinational general insurance company headquartered in London, United Kingdom. RSA has major operations in the UK & Ireland, Scandinavia and Canada and provides insurance products and services in more than 140 countries through a network of local partners. It has 17 million customers. RSA was formed by the merger of Sun Alliance and Royal Insurance in 1996
RSA Were founded over 300 years ago. TO MAKE THINGS BETTER FOR PEOPLE.
That may sound like a pretty lofty statement for an insurance company. But that's why They opened it doors. And why they exist today.
Back in 1833, when Royal Insurance first came to Canada, fire was a big threat to Canadian lives and livelihoods. Major fires took a heavy toll in Montreal and Toronto. Many insurance companies had to declare bankruptcy.
Royal Insurance didn't. In fact, Canadians came to know Royal Insurance for our full and prompt payments.
Today RSA are one of Canada's largest property & casualty insurance companies.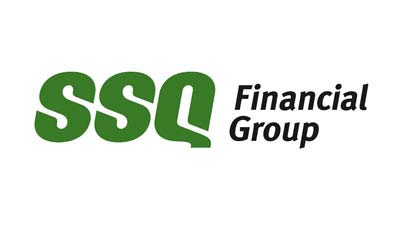 SSQ Insurance For Each Canadians
SSQ Insurance (French: SSQ Assurance) is a mutual diversified financial institution founded in 1944 in Quebec, Canada, which offers insurance and investment products.
The organization, which serves over three million customers and employs 2,000 employees, is one of the major insurance companies in Canada. SSQ Insurance is also one of the 500 largest companies in Quebec, ranking 79th in 2018.
With a business volume approaching $3 billion and $11 billion in assets under management,
SSQ Insurance is one of the 10 Canadian co-operatives present in the ranking of the most prominent coops worldwide.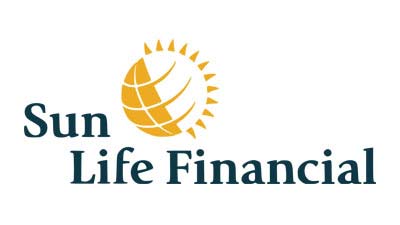 Shine Your Life With Sun Life Insurance
Sun Life Financial, Inc. (Sun Life Canada) is a Canadian financial services company known primarily as a life insurance company.
It is one of the largest life insurance companies in the world, and also one of the oldest with a history spanning back to 1865.
Sun Life Financial has a presence in investment management with over CAD$891 billion in assets under management operating in a number of countries. Sun Life ranks number 277 on the Forbes Global 2000list for 2016 as well as on the Fortune 500 list.
Trusted for generations
Sun Life Financial's roots run deep in Canada, where the company began more than 150 years ago. The business started with the sale of insurance and has expanded to offer wealth solutions and customized health programs to their clients. Today Sun Life are the industry leader touching the lives of millions of individuals and thousands of companies across the country – and many more millions of clients around the world.
The business
Sun Life are in the business of helping Canadians achieve lifetime financial security and live healthier lives. And as a leader in Group Benefits, Group Retirement Services and Individual Insurance and Wealth, They do so by offering a full range of trusted products and services that put their clients' needs first.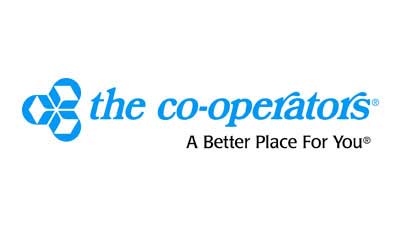 Let The Co-Operators Operates Your Life
The Co-operators Group Limited, founded in 1945, is a Canadian insurance co-operative owned by 44 members including co-ops, credit union centrals and representative farm organizations. It is one of the leading Canadian-owned multi-line insurers, offering auto, home, life, farm, travel and business insurance as well as investments. The company was started by farmers in Saskatchewan, in 1945.
Today, The Co-operators has over a million clients across the country, but they always stay true to their roots and to the vision of a small group of Prairie farmers in 1945.
Making a Difference
At The Co-operators, They strive to align everything they do with the core principles of economic, environmental and social sustainability, in ways that advance the financial security and resiliency of Canadians and their communities.
Why Co-operators are better
The Co-operators Group Limited (CGL) is a Canadian-owned co-operative with over 70 years of history. Their members include co-operatives and credit union centrals. From communities across the country, they represent a variety of sectors, including agriculture, finance, service, retail/consumer, health and labour.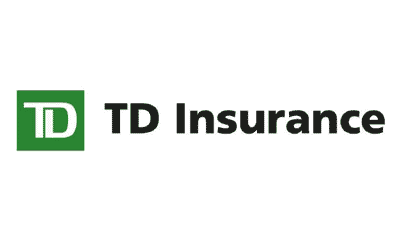 Learn More About TD Insurance
TD Insurance is part of the TD Bank Group, one of Canada's largest financial services organizations. Insurers under this umbrella are TD Home and Auto Insurance Company, Primmum Insurance Company, TD General Insurance Company, Security National Insurance Company and Meloche Monnex Inc. TD work in two sectors: general insurance and life and health insurance.
Largest direct-response home & car insurance group
TD earned the place as the largest direct-response home and auto insurance group and one of the top three personal home and auto insurance groups in Canada. They are also the national leader in critical illness insurance and a pioneer in affinity marketing, where they work jointly with groups to market insurance to their members.
What They Do
TD are committed to helping Canadians choose insurance products that best suit their needs to assist in achieving their financial goals. This means helping people:
• Discover insurance solutions that fit their life
• In times of crisis by making the claims process easier
• Make well-informed decisions by providing sound, commission-free advice on their insurance options
TD stand out in the market by hiring top professionals who always look for ways to save our customers money, so they can find the coverage they need for the price they can afford.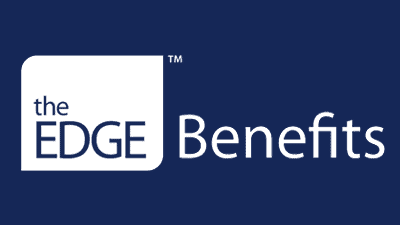 The EDGE Benefits Insurance: Protecting Your Lifestyle
The EDGE is celebrating over 30 years in business, and is a proud member of The Co-operators Group Limited.
It is the Best Canada's Lifestyle Protection Company
Their simplified approach to offering complex living benefit solutions to the Canadian consumer has been revolutionary in the insurance industry. They provide the self-employed and small business owner with insurance solutions specifically designed to meet their needs.
Located just north of Toronto in Newmarket, Ontario, they currently have 80 Employees, and over 45,000 policyholders. Approximately 14,000 licensed insurance advisors across Canada select the EDGE products when offering Living Benefit Solutions that meet their clients' needs.
The EDGE paid out over $150 million in benefit claims in the last 10 years.
The EDGE Mission
To safeguard the lifestyles of our customers – Simply.
The EDGE Vision
To be the trusted brand leader of lifestyle protection plans by setting a standard of "WOW" in everything we do.
The EDGE Values
Do the right thing because it's the right thing to do.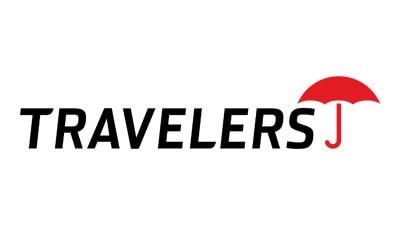 Travel With A Peace Of Mind With Travelers Insurance
The Travelers Companies, Inc. is an American insurance company. It is the second largest writer of U.S. commercial property casualty insurance and the third largest writer of U.S. personal insurance through independent agents. Travelers is incorporated in Minnesota, with headquarters in New York City and its largest office in Hartford, Connecticut. Travelers also maintains a large office in St. Paul, Minnesota. It has been a component of the Dow Jones Industrial Average since June 8, 2009.
Travelers Canada is part of an industry-leading international team. Committed to continuously evolving to meet your ever-changing needs, our approximately 1,700 employees across Canada help customers prepare for, prevent, and recover from loss. Their commitment to outstanding service combined with their comprehensive insurance-based solutions gives individuals and businesses the confidence they need to feel secure.
Travelers is a leading property and casualty insurance company with global reach
• Approximately 30,000 employees in the U.S., Canada, the U.K., Ireland and Brazil
• Partners in more than 80 countries
• Total assets of approximately $103 billion, shareholders' equity of $25 billion and total revenue of $27 billion, as of Dec. 31, 2014
• A component of the Dow Jones Industrial Average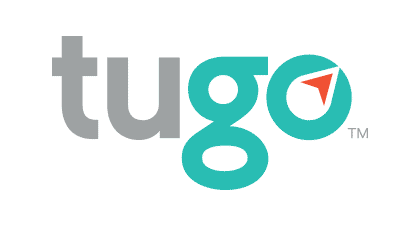 Why TuGo Travel Insurance
For over 50 years, TuGo's dedication to travellers, partners and employees, has made TuGo one of Canada's Top Travel Insurance Providers and a Canada's Best Managed Company. Together with their partners, They've protected millions of people with travel insurance worldwide.
TuGo isn't just your ordinary Canadian travel insurance provider. We specialize exclusively in handling the travel's ups and downs.
TuGo understand their customers' needs and they are passionate about helping them have better experiences, providing top-rated claims assistance and customer service. They offer products and services that are easy to use and go beyond financial protection.
Where It All Began
They've been innovators in the travel medical insurance business since the beginning! It all began in Herb and Georgina Robinson's basement in 1964. Since then, they've come a long way. They are now a bilingual company with a national presence and offices all over Canada. They are also a Canada's Best Managed Company, Gold Standard Member. There's a lot more to accomplish and we couldn't be more excited.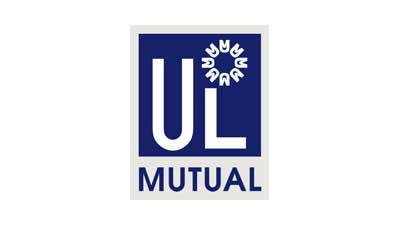 Welcome To UL Mutual Insurance
Founded in 1889, UL Mutual is one of the oldest insurance companies in Canada. Benefiting from an asset that has been growing for more than 25 years,
UL Mutual is recognized in the insurance and financial services market for its financial strength.
The UL mutual has a solvency ratio of more than 300 %, one of the best in the industry!
UL Mutual is a Quebec-based insurance company, UL Mutual Life services the Canadian provinces of Quebec, Ontario, and New Brunswick. UL Mutual has a variety of investment products available to these markets, and also offers life insurance.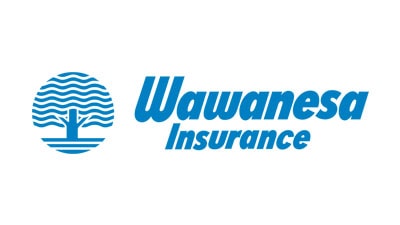 Know More About Wawanesa Insurance
Wawanesa Insurance is a Canadian mutual company owned by its policyholders.
It is one of the largest property and casualty insurers in Canada.
Wawanesa has a rich history dating back to September 25, 1896, when it was founded in the Village of Wawanesa, Manitoba. Today executive offices are located in Winnipeg, Manitoba, Canada.
Wawanesa Insurance operates in all areas of Canada as well as California and Oregon in the United States.
Wawanesa was awarded an A (Excellent) Rating for its financial strength from A.M. Best Co, the world's oldest and most authoritative insurance rating and information source.
Wawanesa's Canadian insurance products are distributed by independent insurance brokers, except in Québec where products are distributed through company agents.