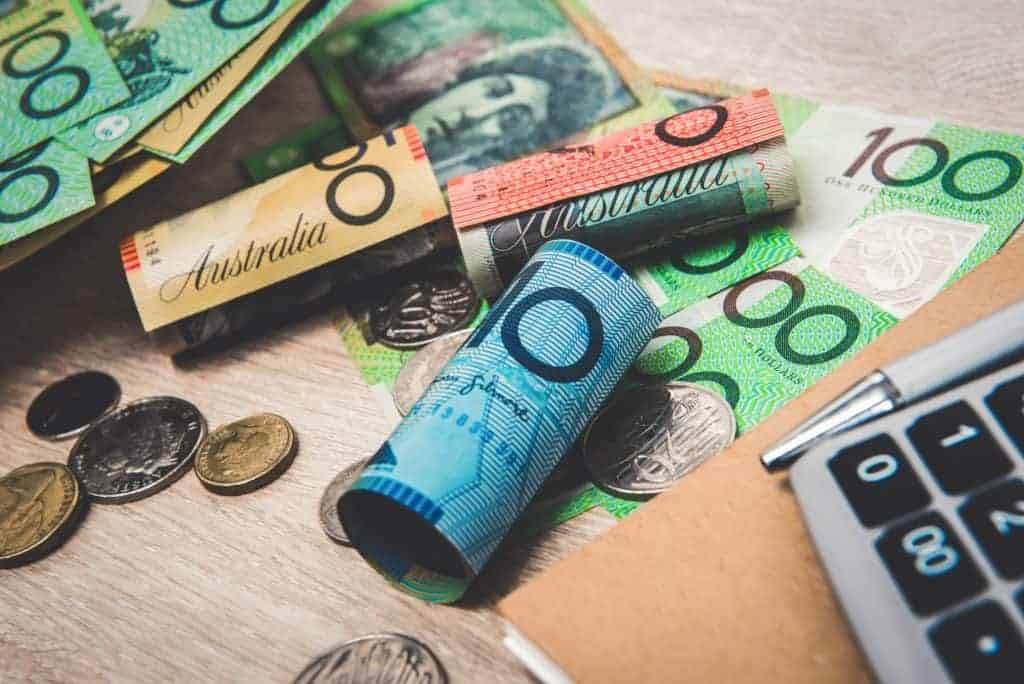 Originally posted on https://www.aussieprices.com.au/how-to-save-money/
Are you wondering how to be good with money? What money-saving tips can you start doing today? This guide offers 15 simple yet effective ideas!
Average Australian households spent $74,301 in 2016 to cover general household living costs. Whether you're average, above average, or below average on spending, there's always room to cut back.
Learning how to be good with money can cut down on extra spending so you have more money to put toward your monthly savings plan. Cutting back on spending is an ideal way to reach other financial goals, such as saving for a house or a large trip.
You could refinance your mortgage or find a new job that pays more, but those money-saving strategies are complicated and take more time. Anyone can start saving money immediately with small, simple changes to money handling.
Keep reading to find 15 of the best and easiest ways to cut your spending now.
1. Cancel Subscriptions
Review all of your paid monthly subscriptions to see if you really want and need them. This might include magazines, clubs, streaming services, subscription boxes, and professional groups. If you're not sure which subscriptions you have, check your bank account for recurring charges.
Look at each recurring subscription to determine if it's something you use regularly. If you use your Netflix service every night, it's likely worth the cost. If the magazines you receive end up in a pile never to be read, you can save money by cancelling the subscription.
2. Exercise at Home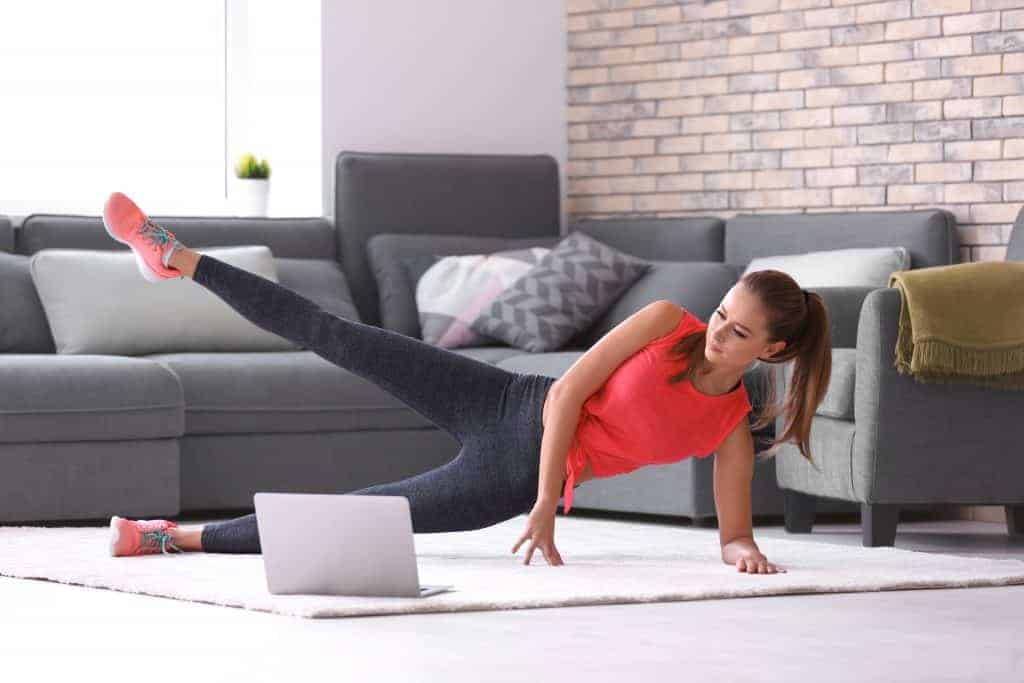 Gym memberships drain a lot of money for people who rarely go. Of the 30% of Australians who have a gym membership, 27% go to the gym less than once per week. That total about $1.8 billion in gym fees for memberships that are rarely used.
If you're one of those Aussies who don't make it to the gym often, ditch the membership. Even if you do go to the gym regularly, you can get just as good of a workout on your own.
Create a home workout routine using the equipment you already have. If you don't own a treadmill, exercise bike, or other equipment, grab an exercise video, watch free workouts on YouTube, or come up with a routine by walking or jogging in your neighbourhood.
3. Break an Expensive Habit
Your morning coffee, pack of cigarettes, or nightcap may not seem like much, but those little things add up quickly. Many of the vices that cost you money also aren't great for your health. Cutting back on those habits or eliminating them leaves you with more cash in your bank account and overall improved health.
Start by consuming less of your vice. Instead of stopping for Starbucks coffee every morning, limit yourself to two mornings per week. The rest of the days, brew your coffee at home or drink the coffee at the office.
You might find you're eventually ready to kick the habit completely. Use the extra money as one of the motivators to help you change those habits.
4. Eat at Home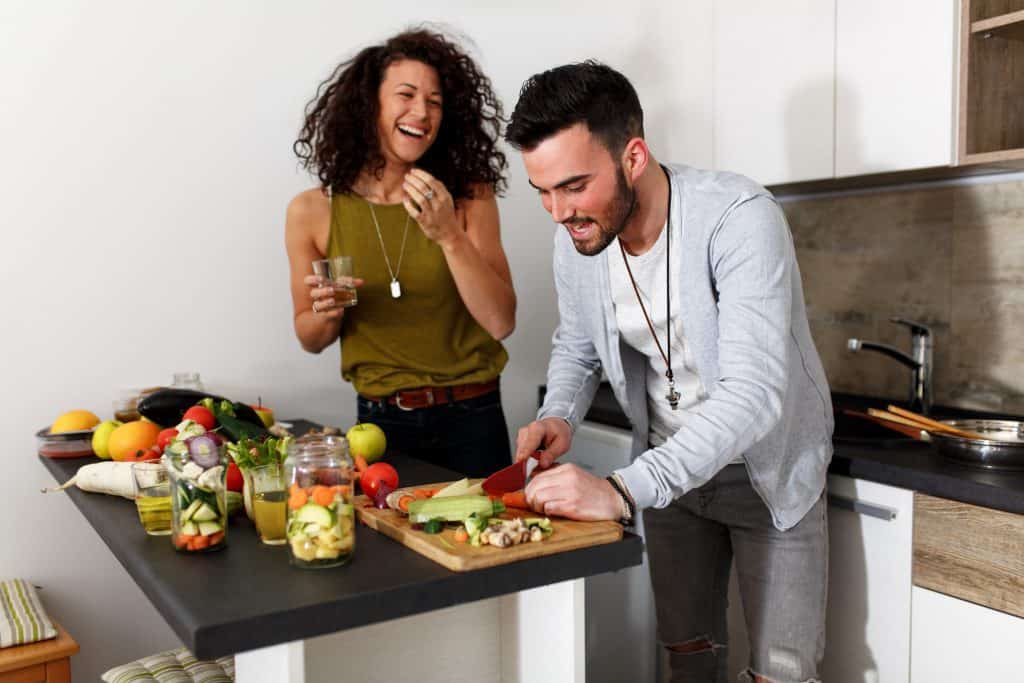 If ordering carry-out from your favourite restaurant is your go-to meal solution, you're likely spending an average of five times what you would spend cooking a meal at home. The popular meal kit services available average three times the cost of cooking food yourself.
You don't have to eliminate all carry-out or meals at restaurants, but cutting back even one meal out leaves more money in your bank account. Work lunches are often a time when people spend money on food instead of packing a lunch from home. If you eat out for every work lunch, try bringing your lunch three days a week instead.
Planning meals at least a week in advance and buying the necessary ingredients for those meals makes you more likely to eat at home. Never go to the grocery store without a list, and try to only shop once per week to avoid extras. Using a grocery delivery service can help you control your spending if you tend to buy extras when you're at the store.
Cooking larger batches of food so you have leftovers can help you avoid restaurant food. Use the leftovers for work and school lunches, or keep them on hand for nights when you don't feel like cooking something new.
5. Choose Free or Cheap Entertainment
You don't have to give up all the fun and entertainment to save money, but you can cut your entertainment budget significantly to save money. Look for free and cheap events in the community.
If your friends go out frequently, beat them to the punch by inviting them over to your house for a night in. If you do go out, start at your house for a few drinks, which are cheaper to make at home than to buy at the bar, before catching free live music at a local venue. Drink non-alcoholic beverages while you're out to save money.
Inexpensive family events are plentiful in many areas. Visit free fairs or community events, or simply enjoy a day exploring a local park. Eat at home so you don't spend lots of money on food, or bring snacks along to enjoy while you're there.
Plan for bigger outings, such as a trip to Adventure World, in advance so you have time to save. You may be able to find discounts for the tickets. If you go to an attraction regularly, look into buying season passes, which are often more cost-effective than single-day tickets.
6. Borrow What You Need
It's easy to buy a new tool, kitchen appliance, or anything else, but not all purchases are things you'll use often. If you only use your purchase once, it's not worth the money.
If you need something for a short time, consider borrowing it from someone else. You might borrow a neighbour's ladder to clean your gutters once or twice a year instead of buying your own.
A similar option is swapping services with someone you know. Swap babysitting with a friend who also has kids so you can both get out occasionally without babysitter fees. Help a friend paint a shed in exchange for the friend helping you move.
7. Think Before Making Purchases
Instead of giving in to temptation when you want something, make yourself wait at least 24 hours before making the purchase. Do you still feel it's worth the cost? If you can give yourself some time to think about it, you'll often realise that splurge is something you don't really need and maybe don't even want.
8. Keep and Repair Items
It's tempting to upgrade your cars, furniture, and everything else in your home. Instead of upgrading every few years, challenge yourself to keep items as long as possible. This keeps more money in your account and minimises the waste you produce.
Small updates can make your current belongings more comfortable or visually appealing. Instead of replacing your older mattress, try putting a mattress topper on it. A sofa with a few stains or wear spots gets a makeover with a slipcover or furniture pad.
If you need to replace something, try buying used instead of new. You'll save a significant amount over buying new, and you keep that item from ending up in the landfill.
9. Change Your Services
When did you last shop around for new insurance, cable, internet, phone, or other services? Switching to a different company may save you a significant amount on those services.
Even saving $10 a month on one service adds up to $120 for the year. If you can save that amount on all of your services, the savings multiply even more.
If you like your current service provider, try negotiating with them. Many companies will give you a lower rate, at least temporarily, to get you to stay with them. Any time your special rate increases, call again to see if you can get a special.
10. Pay with Cash
It's easy to swipe a card and spend more than you plan on groceries, entertainment, and other discretionary costs. Give yourself a hard spending limit by using cash to purchase those items.
The envelope cash system uses individual envelopes for various spending categories. Put the amount of cash you designate in your budget into each envelope. If you limit yourself to $200 per month for eating at restaurants, put $200 in your restaurant envelope.
This method lets you physically see how much money you have left. It's more difficult to go over your spending. You may also be more selective with what you buy when you know you're limited to the cash in the envelope.
11. Handle Regular Maintenance
Taking care of your car, appliances, and other belongings can make them last longer. It's often cheaper and easier to handle those maintenance issues than it is to pay for the repairs or a full replacement.
Sometimes that maintenance can save money on how things run. Regular car maintenance, including tuning the engine, keeping tires inflated properly, and changing the oil correctly, can improve your vehicle's gas mileage. That saves you money on gas and prevents costly car repairs.
12. Cut Back on Gifts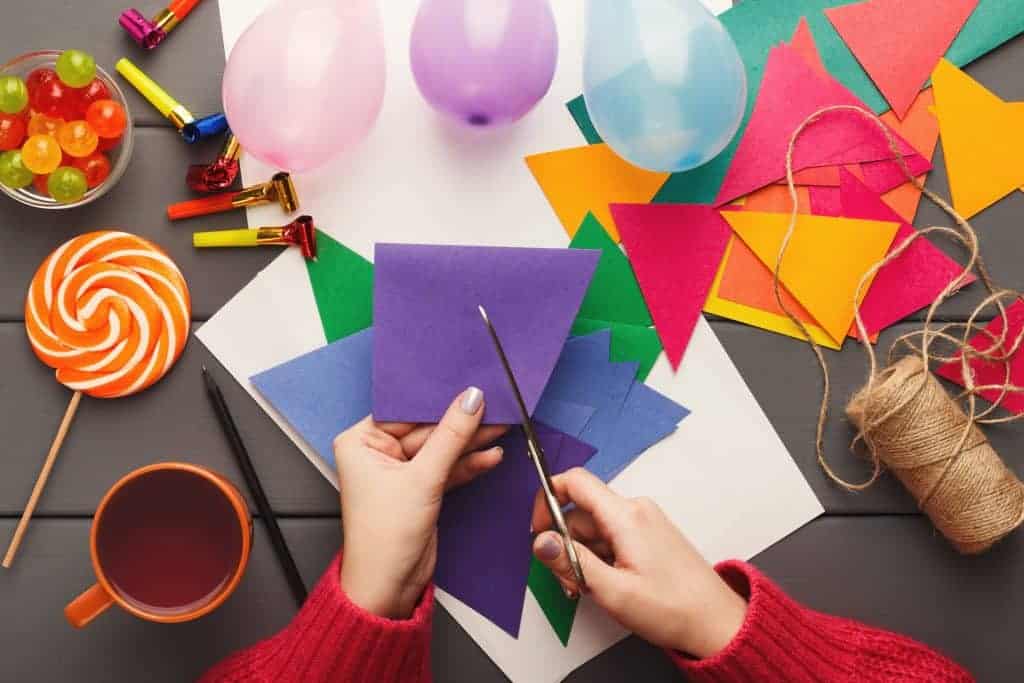 Holidays, birthdays, anniversaries: It seems like gift-giving occasions pop up year-round. Most adults don't need anything, which makes gift-giving more challenging. Having more stuff sitting around just adds clutter to your home.
Talk to your gift-giving friends and family members to discuss eliminating or cutting back on gifts. Instead of buying a gift, you might plan to get together for an inexpensive home celebration.
If you still want to give gifts, consider lowering the price range or making gifts to save money. You might give the gift of a service, such as a night of free babysitting to a friend.
13. Bring in Extra Cash
Cutting spending is one way to have more cash, but you can also generate more money to pad your bank account. Clearing out the clutter in your home and selling it is a quick way to make cash. Decreased clutter can make you feel better about your space, and you make money off of the items.
Another option is to start a side gig based on your skills or talents. This could include yard work, writing, art, running errands, or walking dogs. You could also drive for Uber or other ride-sharing services.
14. Save on Clothes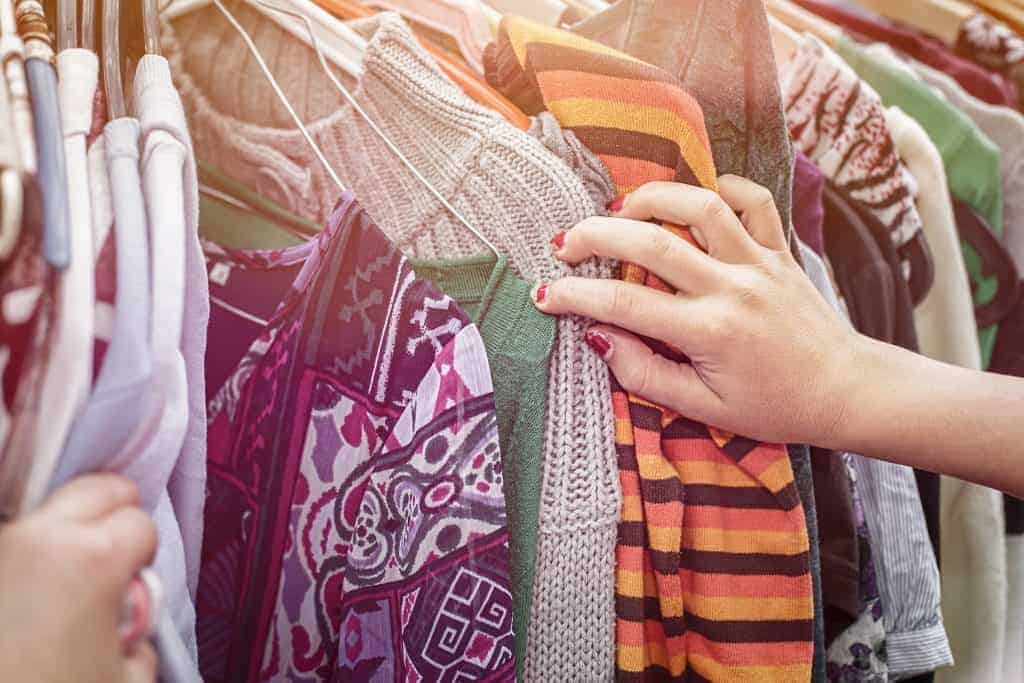 If your closet sucks a large amount of your money, rethink your clothing purchases. Spend money on quality pieces that last so you don't have to replace them as often. Choose versatile clothes that you can mix and match to create several different outfits from just a few pieces.
Shopping the clearance racks is another way to get quality clothing at a discounted price. If you have your eye on regular-priced items from your favourite store, add them to your online shopping cart. Watch the prices in your shopping cart to see when they drop.
Signing up for email from your favourite clothing stores can also help. You'll receive notifications of special sales or discounts.
Another option is buying secondhand clothing. Look for upscale consignment shops that carry the brands you love. They're typically very picky in what they'll accept, so the clothes are in good shape.
If you have friends who wear similar sizes, host a clothing swap. Everyone brings clothes they no longer want, and other people can take them. You get a new wardrobe without spending any money.
15. Set Up Automatic Savings
When you have savings goals, one of the best ways to do them is to save the money automatically. Set up your bank account to automatically transfer money to savings on the day your paycheque hits your account.
This method ensures the money actually makes it into savings. You can't spend that money on extras if it's not in your bank account. When you coordinate the transfer on the day you get paid, you'll never see the money in your account so you're not tempted to spend it.
---
Originally posted on YouTube by Graham Stephan
It's Time to Learn How to Be Good With Money
Little changes to your spending habits add up quickly. Learning how to be good with money doesn't have to be difficult, and you don't have to give up everything you enjoy.
Check out more of our blog to find out the pricing of various goods and services in Australia to help you plan your budget.
Disclaimer
We are not affiliated with the above goods/service/organisation in any way. Prices should only be used as a guide.