Photo by Britten, Inc
Originally Posted On: https://customwallpaper.com/inspiration/how-to-pumpkin-spice-up-your-fall-decor
Ah, autumn. The season of crisp air, warm maple donuts, spooky haunted houses, and nesting. It's the time of year when you start hunkering down and crave cozy spaces to come home to every night. But how do you create the perfect fall abode without completely redesigning your entire house? Try these five simple decorating tips that'll transform your space faster than you finish off that first jug of spiked apple cider:
1. use some power flower
Whoever said that floral décor is just for spring? For an autumn update on this warm weather classic, try designing an accent wall with peel-and-stick, patterned wallpaper. Installing and removing quickly (without damage), self-adhesive wallcoverings change the tone of any room without costing a fortune. For the best fall effect, use patterns with mustard yellow, forest green, and rust-colored buds.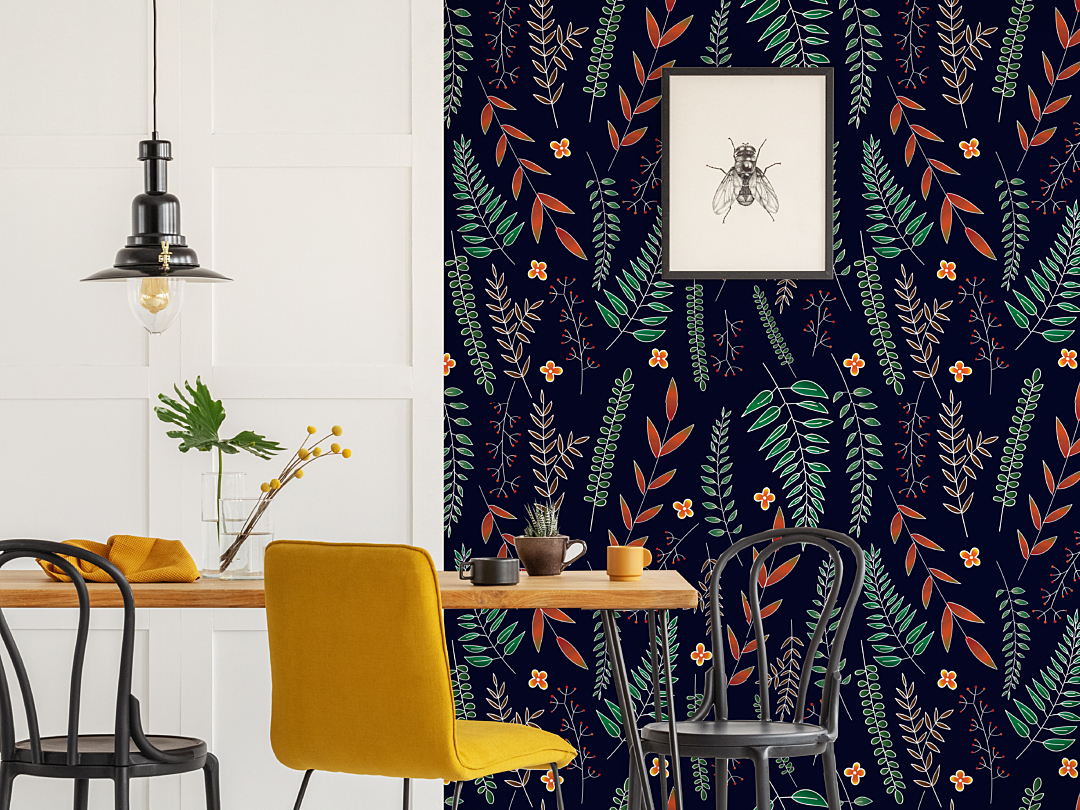 Image Source: Leaves in Etching
2. add chunky blankets (everywhere)
On a chilly fall day, there's nothing better than curling up on the couch with a book and a massive, plush blanket. Available at dozens of retailers, fleece, cashmere, and chenille throws deliver peak coziness. Create depth with plaid patterns or keep it simple with solid burnt orange, plum, oatmeal, and sage tones. Just toss these furry wraps on bare furniture and snuggle up.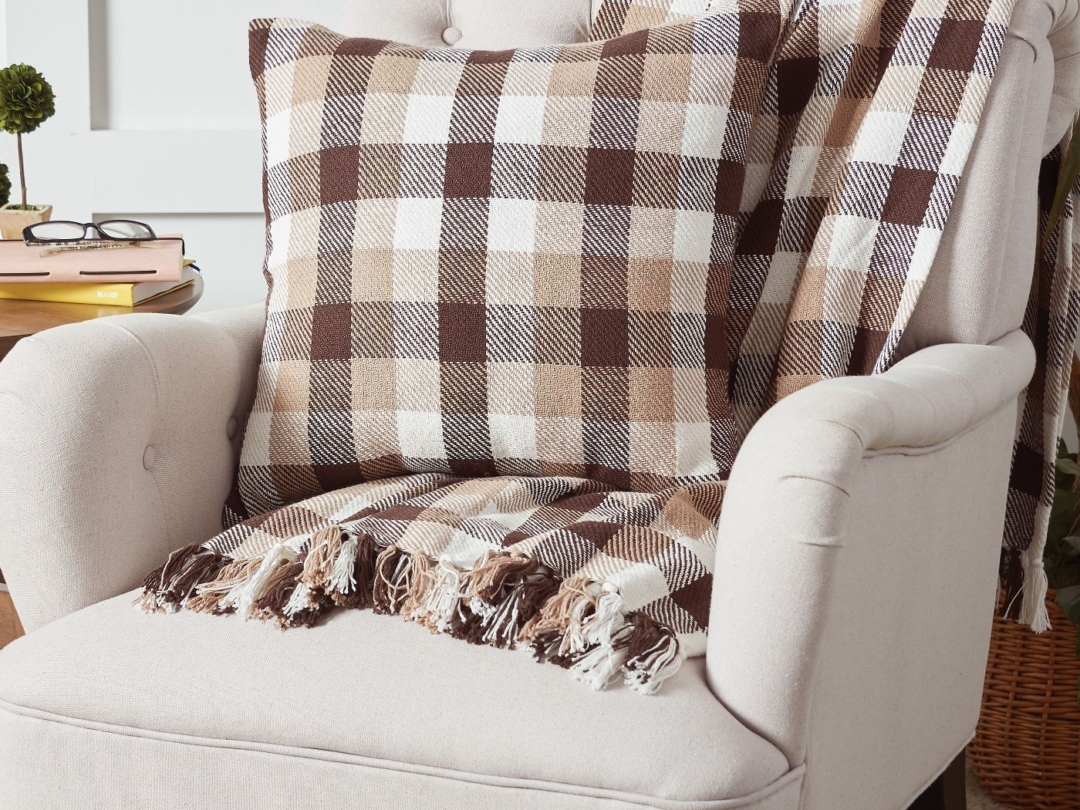 Image Source: Target – C&F Home Dunmore Plaid Woven Throw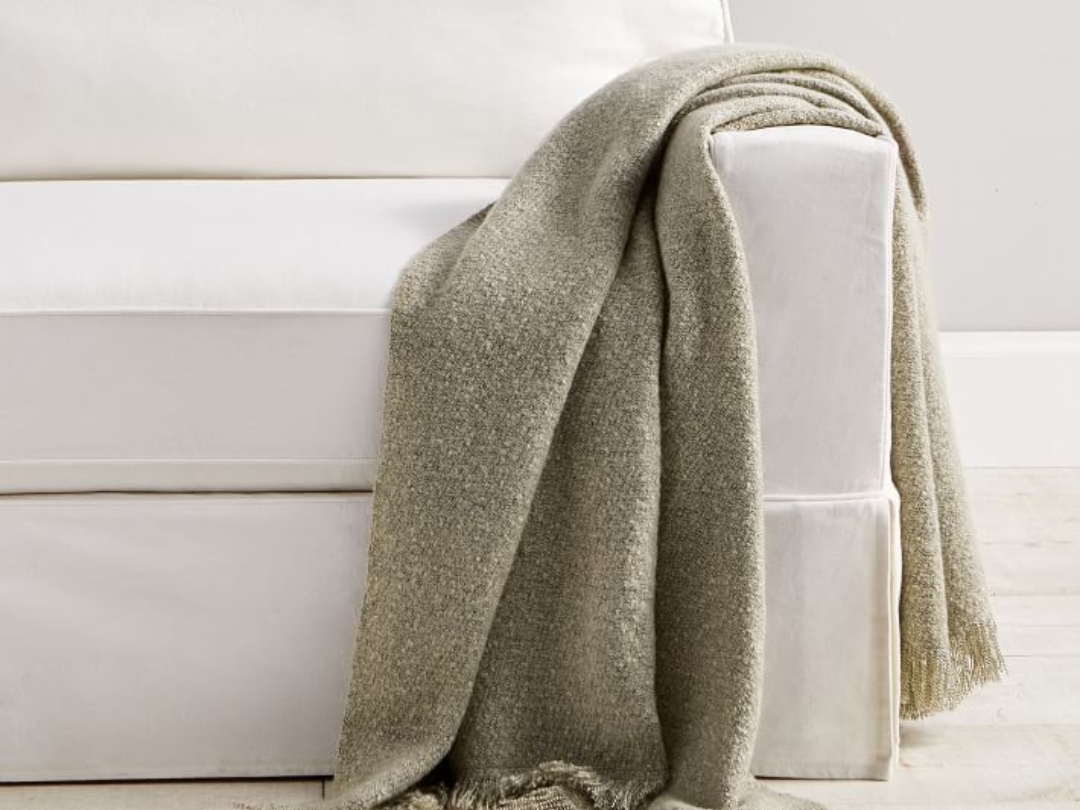 Image Source: Pottery Barn – Heathered Boucle Fringe Throw
3. swap out your centerpieces
From decorative gourds to faux flowers, there's a plethora of unique fall table décor for DIY decorators to choose from. Set dining room tables with large centerpieces that feature pumpkins, candles, branches, and leaves. Keep the rest of the table simple with neutral table cloths and rustic placemats. Smaller items, like potted sunflowers and greenery, add little autumn touches to coffee tables, nightstands, and windowsills.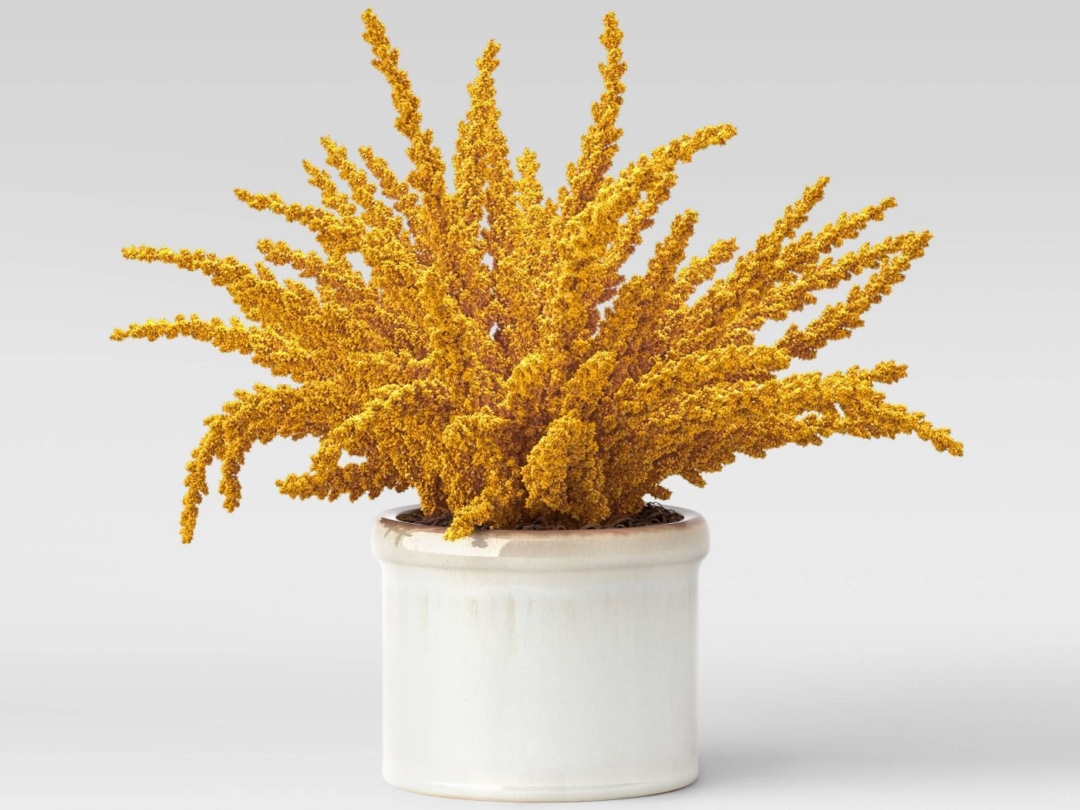 Image Source: Target – Medium Artificial Goldenrod Arrangement
Image Source: Amazon – Rustic Wicker Pumpkin Fall Harvest Tabletop Arrangement
4. refresh your scents
When it comes to home fragrance, trade fruity and floral scents for something rich and toasty. Think fresh-baked apple pie, maple syrup, crisp pear, and, of course, pumpkin. Candles save you money on your electric bill, while also creating a relaxed environment with their warm glow. Potpourri takes on a subtle approach to fall scents and doubles as décor. And diffusers give you the ability to mix up your scents on the daily.
Image Source: Bath & Body Works – Pumpkin Pecan Waffles Candle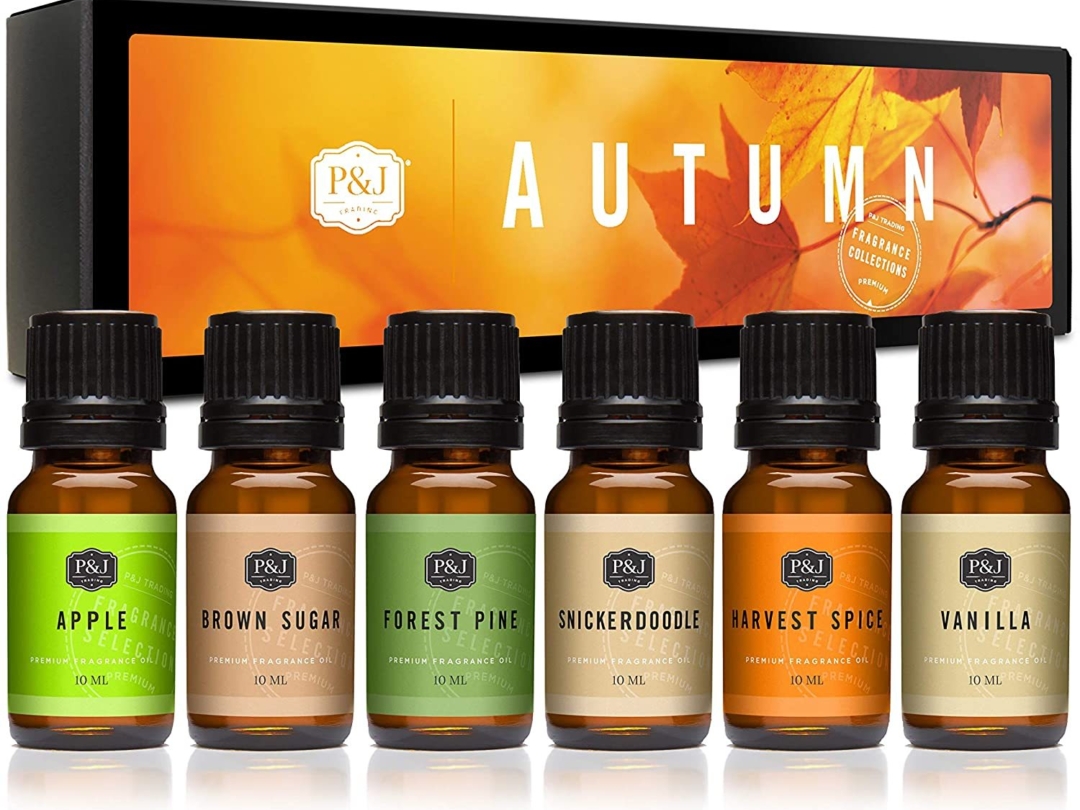 Image Source: Amazon – Set of 6 Premium Grade Fragrance Oils
5. don't forget the porch
Even though you'll be spending more of your time indoors, it's important to give your front porch an upgrade—especially if you like to entertain. Make it fun and welcoming for holiday guests with a harvest-inspired wreath. Maybe build or buy your own scarecrow. Or visit a local farm and craft a display with pumpkins, hay bales, and cornstalks.
Image Source: Amazon – 22" Fall Wreath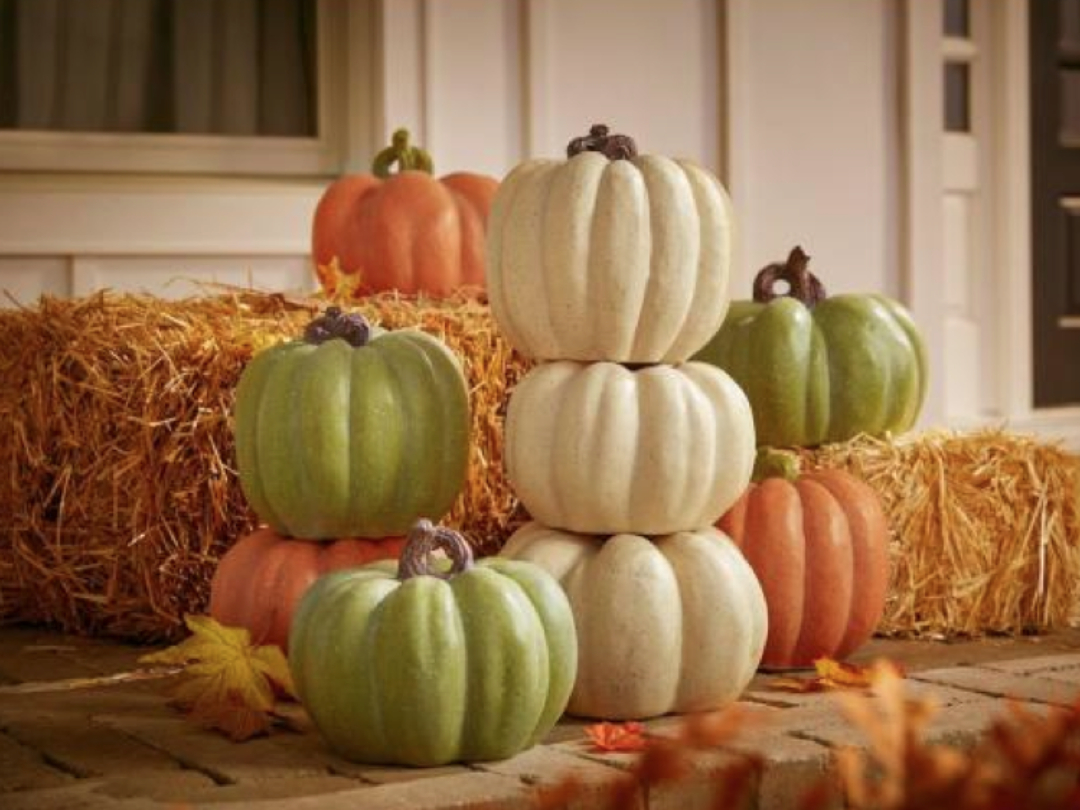 Image Source: Home Depot – PVC Hay Bale Set