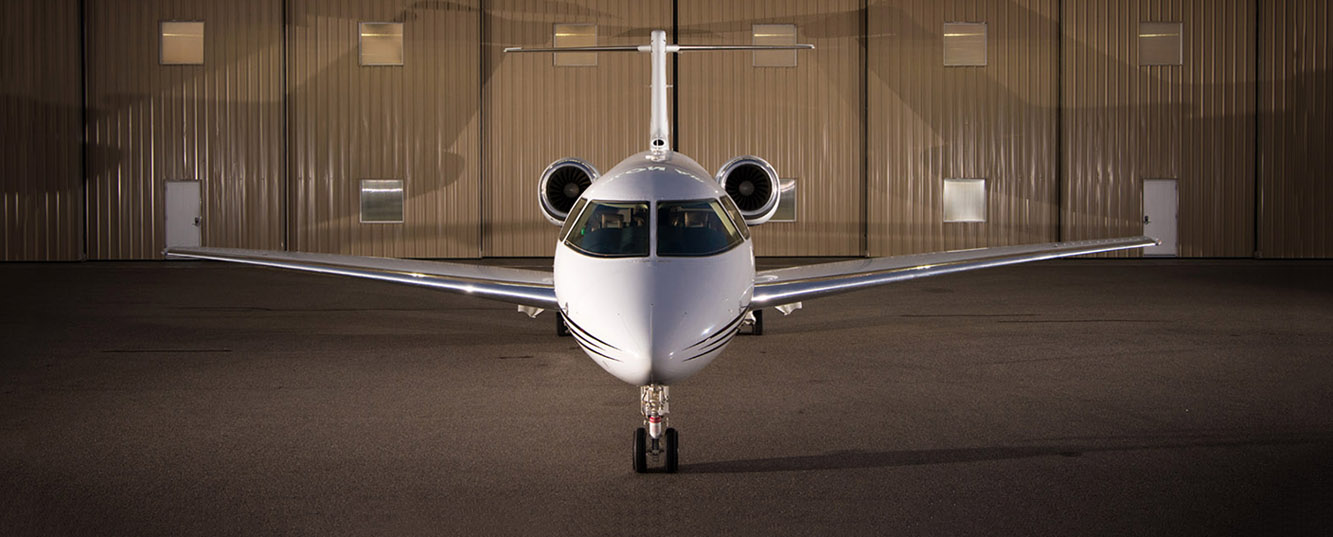 If you are a private or charter plane owner you'll understand just how important a fixed base operator is to the success of your business.
Without an FBO, your business would be devoid of essential services that both you and your customers rely on when you come into land. But what makes the difference between a truly reliable base service operator that keeps you coming back, time and time again?
This blog outlines exactly what you should look for when choosing an operator base that suits both you and your clients.
A Brief History of Fixed Base Operators
An FBO provides essential ground services for both private and charter airline operations across the globe.
The term FBO originated in the U.S., close to the end of the First World War. During this time, the aviation industry was largely unregulated. This meant that ex-military personal, also known as barnstormers or transient pilots, operated flights for civil aviation and charter flights.
In the early 1900s, airports were also very few and far between. Essentially, the ground services we use today to regulate flight operations were non-existent. And while the use of ex-military transient pilots was an ingenious idea at the time, it was not a long-term solution.
After U.S. legislation was passed in 1926 introducing the Air Commerce Act, this gave rise to the fixed base operator.
What Exactly Does an FBO Provide?
In short, an FBO ensures the smooth operation of both charter and private aircraft operations at an airport. A fixed base provides services and amenities such as:
A Safe and reliable location to park your aircraft
Many provide hangar services
A hassle free, convenient location with access to destinations for busy passengers
customer services
Aircraft refueling
Food and refreshments
Ground transport service
Crew amenities
Aircraft servicing and maintenance
When it comes to choosing the ideal FBO for your private or charter plane business, it's important to consider what they offer based on the above.
How to Choose an FBO for Your Business
Across the United States, there are more than 3,000 FBOs that offer general aviation and ground-support services. Most first and second-tier airports offer more than one FBO facility, and some even offer up to 6 different bases.
With this much choice at your disposal, how do you go about choosing the best one? Here are some of the top considerations to keep in mind:
1. Top-Notch Customer Service
If you asked any private or charter aircraft operator and their staff, they'd probably highlight customer services as a priority.
Even if a certain FBO does not have the most modern or up-to-date facilities, customer service tends to trump this. Great customer service to pilots, aircraft crew and customers, most especially, should always be a strong draw-card.
FBO facility managers should also understand this and offer customer service courses to all their employees. Essentially, FBO facility managers should carry the attitude that they'll do "whatever it takes" for their customers.
Look for an FBO service that makes world-class customer service their top priority and you'll always have a satisfied customer base.
2. Decent Fuel Prices and Deals   
The price of aircraft fuel can vary widely from airport to the next, and even one FBO to the next. If you need to get a good idea of current fuel prices, do your research on sites such as airnav.com and acukwik.com before you commit to an FBO.
It's important to look for an FBO that offers you "bang-for-your-buck". You should get what you pay for. If you are willing to pay a little more for higher-quality fuel, this is often subsidized with additional services.
If an FBO offers rebates or waivers on certain fees depending on the amount of fuel you purchase, this is also a win. Today, businesses also have the chance to enter into FBO loyalty programs and accrue points in exchange for merchandise.
3. Up-to-Date Passenger and Aircraft Amenities 
It's important to look for an FBO that offers amenities that will elevate your customer's overall flight experience.
This means you should opt for a base that offers a framework roofing adjacent to the terminal for shelter when passengers disembark. Look for a well-equipped arrivals lounge and high-speed Wi-Fi services.
Many passengers may be traveling for business purposes. So, look for an FBO that offers business amenities such as conference rooms, media equipment, and private chauffeur services.
Finally, make sure the FBO you choose offers adequate aircraft storage in either a hangar or on a ramp.
4. High-Quality Refreshments  
Ensure an FBO offers high-quality refreshments in terms of complimentary coffee, freshly baked goods and other snacks. Even better, an FBO that offers a restaurant with table service will make all the difference.
Look for an FBO that also offers in-flight catering services or can assist in ordering your catering, where possible.
5. Decent Crew Amenities 
It's a common reality that the aircraft crew spends more time at an FBO facility that the passengers. This is why it's so important to find an FBO that caters to this.
Look for a facility that offers a flight-planning room, equipped with computers and weather reporting technology. Private pilot lounges and snooze rooms are also advisable in case the crew needs to catch up on their sleep before another flight.
Games rooms, crew kitchens, exercise rooms, and crew cars are also an added bonus.
6. Aircraft Servicing and Maintenance
Finally and also most importantly, an FBO must offer a number of essential aircraft services. This could range from emptying in-flight lavatories, refilling water tanks, and cleaning and refilling fuel tanks.
Access to maintenance services is also important. This could include anything from minor to major repairs in order to keep an aircraft in safe operating condition. If this is not offered by their own personnel, they should at least offer these services via a tenant operation.
World-Class FBO Facilities with Republic Jet Center
At Republic Jet Center we offer full-service Signature Select FBO amenities and an unmatched level of customer service to the luxury jet industry.
If you're looking for a world-class FBO with convenient access to New York City, we welcome all operators and owners to our excellent facility.
Learn more about our plethora of services and amenities today.