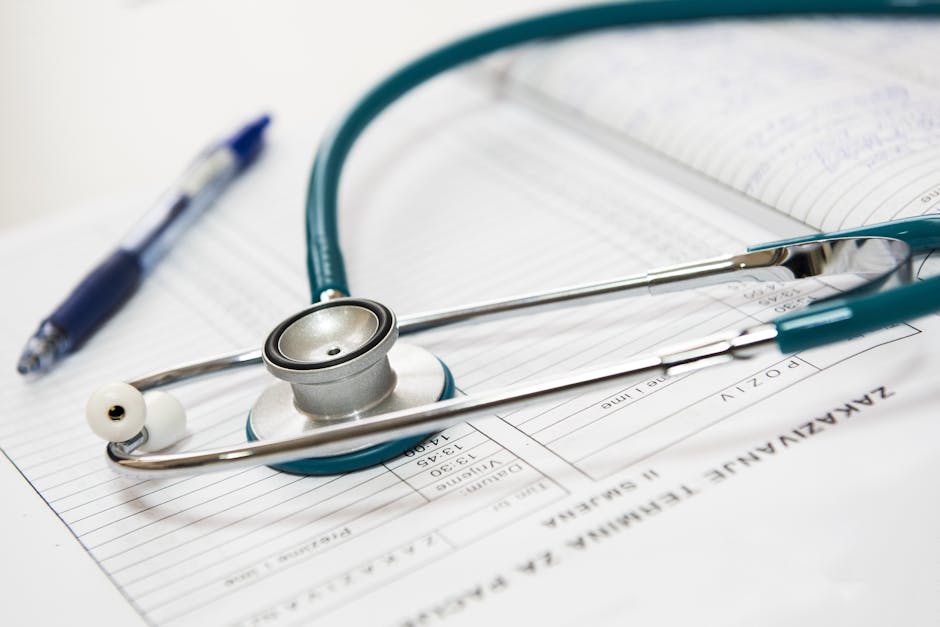 From 1997 to 2018, public health care insurance costs in Canada grew 3.5 times fasterthan food prices. What's more, it went up 1.8 times faster than the national average income.
That trend, according to experts, is going to continue this 2019. They're estimating a staggering 6% increase in medical costs this year.
Where does this put you, and the rest of the uninsured or underinsured Canadians then? Well, it should prompt you to start learning how to get cheap health insurance. Because if you lack health coverage, you're looking at exorbitant out of pocket costs.
Don't worry though, as we got you covered. Keep reading, as we'll share the tricks to finding the best health insurance plan you can afford!
1. Find Out What Your Public Health Plan Doesn't Pay For
The first step in getting cheap health insurance is to first know what you're already covered for. Thanks to the Canada Health Act, you're likely covered for various medically-necessary services. The thing is, it doesn't cover a whole lot of what you need for great health.
Your public health insurance's limitations depend on where you live, though. For instance, if you live in B.C., then you likely have the Medical Services Plan (MSP) coverage. With this, you get coverage only for medically-necessary healthcare services.
By knowing what you're not covered for, you'll have a better idea on what to look for in a supplemental plan. You can avoid "overinsuring" yourself, which can only lead to unnecessary expenses.
Pro Tip: If you have an employer-issued health policy, be sure to review it as well. You may already be getting half of the coverage you need for your yearly prescription drugs. Or, you may already have enough dental coverage with your employee's insurance.
Either way, make sure you factor in your existing coverage as you shop for extra insurance. If you're already covered for some drugs, get a lower drug coverage on your individual plan.
2. Figure Out What Extra Coverage You Need The Most
Go through your previous medical and health records to check for spending patterns. Was there an increase in your dental, physiotherapist, or chiropractor visits? What (and how many) prescription medications are you now taking?
From there, list down how much you spent and are likely to spend in the future for these services and supplies. Make sure you include potential medical equipment too, like walking or hearing aids. Factor in possible hospitalizations and emergency ambulance services too.
Your provincial health plan likely won't cover any of these (except if you have a premium status). But even the cheapest health insurance will provide some coverage for them. What's important is to buy a plan that provides the coverage you actually need.
This way, you can avoid paying for insurance that you or your family won't get to use. Some plans, like Manulife Flexcare Insurance, come with stand-alone and optional benefits. Look at what you need to keep and what you can drop so you can lower your premiums.
3. Get A Lower-Premium Coverage If You're Not Sickly
Your health insurance plan's premium is the amount you pay every month to get coverage. Think of it as a "service fee" charged by insurance companies.
Your premiums depend on a lot of factors, including the level of coverage you get. Insurers also use individual physical and medical factors to determine premiums. Some of these are tobacco use, body mass index, age, and pre-existing medical conditions.
One option to get affordable health insurance is to opt for a lower-premium plan. This means you'll pay lower premiums, but at the possible cost of a higher deductible (more on this later).
This set up makes it ideal for people who have good health or doesn't have a high risk of injury. If you're not into extreme sports or activities, this is also a good choice. Your lower odds of getting hospitalized may mean lower odds of paying deductibles.
But if you do get hospitalized, you'll face higher out-of-pocket expenses.
4. Know When To Get A Lower-Deductible Plan
Almost all health insurance plans have deductibles. This is the amount you pay upfront before your plan starts providing you coverage. You need to pay for this first before your coverage kicks in or reimburses your costs.
So, if you have a $1,500 deductible on your plan, you'll pay that in its entirety before your insurer shoulders the rest.
When does this kind of health plan make sense then? It's better than a lower-premium plan if you see a lot of doctors, get injured often, or are sickly. This is also a good choice if you're one of the 12.9% of Canadians with two types of chronic diseases.
You may have to shell out more money upfront, but it can save you more in the long run due to your increased health needs.
5. Consider Getting Health And Dental Coverage In One Plan
If your existing plans lack health and dental coverage, consider a "bundled" plan. As the term suggests, these are plans that provide both health and dental coverage in one package. Great-West Life, Green Shield Canada, and Manulife offer such plans.
A bundled policy like this can be cheaper than getting separate plans. Plus, you only have one bill to think of, making payments more convenient.
6. Try To Lose Weight First
One of the best ways on how to get cheaper health insurance is to lower your body mass index (BMI). That's because insurers look at a high BMI as a high-risk factor for claims. A high BMI, after all, can signal that an applicant is overweight or obese.
Obesity, which now affects over five million Canadians, is a leading cause of diabetes. It's also a major risk factor for high blood pressure, heart disease, lung problems, and cancer. Those who are obese are also more likely to suffer from strokes and arthritis.
If you're nearing overweight or obesity, it's time to get your weight down. Getting cheaper health insurance is great, but your priority is to avoid these risks.
7. Choose A Smoker-Friendly Insurer If You Smoke Cigarettes
If you smoke, you'll pay much more for your health insurance than a non-smoker. How much more depends on how many sticks you smoke, how long you've been smoking, and the insurance company. Also, each company has its own risk "tolerance" when it comes to smokers.
Some insurers are more focused on attracting smokers, so they charge lower rates. They also have smoking cessation programs, which upon completion, lead to lower premiums. So, be sure to look for and compare "smoker-friendly" plans to find the best (and most affordable) policy.
8. Ask Insurers About Available Discounts
Some companies may also offer you lower premiums if you buy other products from them.
Let's say you need to get health, homeowners, and life insurance soon. Before you buy these from different insurers, ask about bundled plan discounts first.
Insurance companies may be willing to give you lower premiums since you're buying a lot from them. Even if you're only getting two different policies, don't be afraid to negotiate.
9. Explore All Your Prospects
Once you have a list of what types of coverage you need, compare everything that's on offer. Be sure to pay closer attention to the most expensive items on the list, such as prescriptions. Don't forget to review the copayments and annual limits too.
For example, your yearly drug spending is $1,500. Then, you receive a quote for a monthly $200-premium plan, which so far, is the lowest offer. It may come with the cheapest premiums, but it may only offer you a max coverage of $750 for prescription drugs.
A $225-premium plan may cost you $25 more every month, but it may have a $2,000 cap for prescription drugs. It may also give you more coverage for dental services and vision care. This not only benefits you, but your family too, since they may also need these services.
Our point is, don't settle for the first plan you're offered just because it has the lowest rates. Take the time to compare all your options and make sure you settle for one that gives adequate coverage.
10. Get And Compare Quotes
Shop around for as many health insurance quotes as you can get from different providers. Again, don't forget to compare what goes into each plan and if they'll cover you for what you actually need.
It's best not to take health plans at face-value, because you may end up facing higher deductibles. At the same time, a higher deductible may not be cost-effective if you're healthy and don't get sick often.
That's How To Get Cheap Health Insurance!
There you have it, the 10 steps on how to get cheap health insurance in Canada. Follow everything in this guide, so you can avoid underinsuring or overinsuring yourself. Both mistakes will only make your healthcare costs go higher.
Ready to start shopping for an affordable but robust health insurance plan? Then feel free to get your quotes from us now! We only need a few details from you to help you secure the lowest insurance rates.