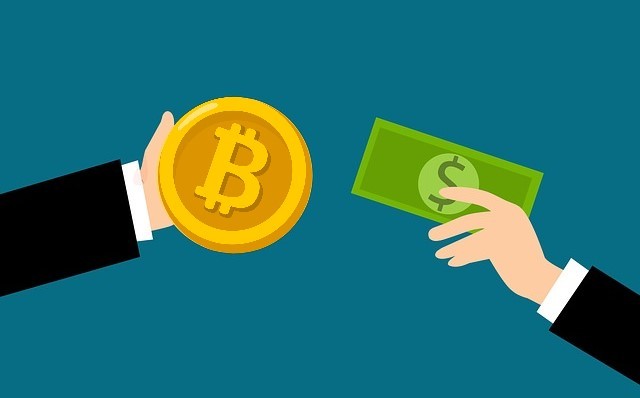 Originally posted on https://provencrypto.com/how-to-buy-bitcoin/
How to buy bitcoin online with Paypal, credit card or with cash in person
Bitcoin is the gateway to the world of cryptocurrencies that come with infinite possibilities. If you are just starting with cryptocurrencies, you might be wondering how to buy bitcoin the safest and fastest way.
Read on as we look into different ways you can buy some Bitcoin.

Discover people selling Bitcoin in your community
LocalBitcoins is a good start for most people, as their platform allows you to search through various sellers and buyers of Bitcoin in your local area as well as other cities in the world. What makes LocalBitcoins a favorite go-to source?
Well, you can buy bitcoins without any form of identification, by employing the reviews and feedback scores to help you pick a genuine seller. You can meet someone in person to pay for Bitcoin with cash, send them money through PayPal, Neteller, Skrill, or arrange to deposit at their bank branch. Individual sellers set their fees and LocalBitcoins act as escrow.
Other similar and alternative platforms are Mycelium Local trader, Wall of Coins, LibertyX, and Paxful. Finally, with a little search for local Bitcoin meetups in your area, via meetup.com or even Facebook, you can be part of a lot of one-on-one buying and selling of Bitcoin.

Similar to a typical forex broker with a little twist, cryptocurrency exchanges are businesses that can help you buy Bitcoin using your bank account or credit card. Do be aware that most bitcoin exchanges require some form of KYC (Know your Customer), before allowing you to carry out transactions on their platform. It is also important you take responsibility for your bitcoins by storing them in hardware wallets or cold storage, as very few exchanges out there are regulated and insured. Finally, beware of scam exchanges; visit our Bitcoin Exchange page, where you will find lists of leading exchanges.
Use a Bitcoin ATM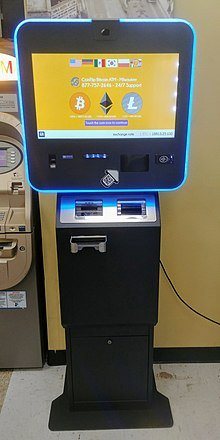 A cryptocurrency ATM in Milwaukee, Wisconsin. This model is a "two-way", meaning users may buy or sell Bitcoin and other cryptocurrencies. Source: Wikipedia
If you have ever used regular ATMs, Bitcoin ATMs work in a very similar way. The only difference is that not all regular ATMs have the functionality of deposit and withdrawal. Most Bitcoin ATMs work in these simple steps when carrying out a buy transaction:
Step 1: Insert your phone number
Your phone number allows for communicating with Bitcoin seller via SMS.
Step 2: Insert verification code
Note that the verification code is sent to you after you enter your phone number.
Step 3: Scan Wallet QR Code
In a buy transaction, scanning your wallet QR Code is done by facing your phone to the bitcoin ATM.
Step 4: Insert Cash
The procedure for selling your Bitcoin is similar, only with a difference that the machine will print out a QR-code ticket which contains the public address and BTC value you are sending. Please ensure you keep your ticket until the point the ATM dispenses your cash on the same machine.
Also, most Bitcoin ATMs will specify the type of banknotes accepted by the machine.
Please do your due diligence on the fees charged when you carry out these transactions.
You can start by visiting Coin ATM Radar which has an interactive map, helping you find the closest Bitcoin ATM near you.