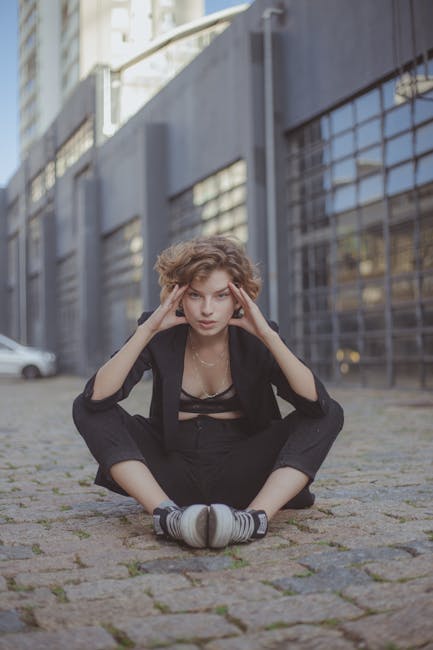 One of the most notorious things about migraine headaches is how difficult they can be to treat. In recent studies, Ketamine has been shown to help.
For example, according to a December 2016's case series published in the Journal of Headache and Pain, six patients received short-term improvements in pain severity from chronic migraine following IV ketamine treatment.
How Does Ketamine Work for Migraine Headaches?
Because migraine headaches are challenging to treat, specialists are paying close attention to ketamine for pain management. Ketamine is widely known as a pain medication as well as being used for depression. It's also used as anesthesia in higher doses. However, specialists are turning to lower doses of ketamine as a treatment option for migraine headaches as well.
Ketamine is an excellent option for patients who experience migraines and haven't responded to other therapies. Under most circumstances, patients who respond the best to these treatments are experiencing severe migraines. These patients tend to rate their pain level between three and ten on the pain scale when they discharge. That's in comparison to having a pain level of over seven when they arrive for treatment. After experiencing pain levels that high for several days, patients want relief.
According to the British Journal of Pharmacology, "Current data on short term infusions indicate that ketamine produces potent analgesia during administration only, while three studies on the effect of prolonged infusion (4–14 days) show long-term analgesic effects up to 3 months following infusion." In low doses, patients can receive relief from because ketamine produces potent analgesia during episodes of neuropathic pain.
Research Conducted About Ketamine and Migraine Relief
If you're suffering from chronic migraine, you want relief now. What happens if you're among the group of patients who don't respond to treatments? Is there another effective treatment available? Data is showing that if you're among this group of patients, you might be able to find relief from ketamine treatments.
Take, for example, the retrospective analysis published by Regional Anesthesia & Pain Medicine 2018 that was performed by Thomas Jefferson University. The study was conducted on sixty-one patients over three years for five-days of intravenous ketamine therapy sessions.
If patients had a pain rating of two, then their follow-up visits were recorded. Out of the sixty-one patients, forty-eight of them responded to the treatment immediately. That resulted in a 77% outcome, with 40% of patients receiving sustained results. Research indicates that it can work quickly and bring relief to some patients within one hour.
According to Eric Schwenk, M.D., Drector of Orthopedic Anesthesia at Thomas Jefferson University Hospital in Philadelphia, "Ketamine may hold promise as a treatment for migraine headaches in patients who have failed other treatments." Because ketamine is an NMDA antagonist, that means it will block pain pathways. There's also an indication that ketamine will also reduce glutamate activity. Glutamate is the brain's primary excitatory neurotransmitter and is related to migraiine pain.
In an annual meeting for the American Academy of Pain in 2016, the use of ketamine for migraine headaches was discussed during separate sessions. Duren Michael Ready, MD, gave a presentation citing ketamine research.
His presentation indicated that, when patients received a 25-milligram dose of ketamine nasal spray, the severity of their migraine aura reduced significantly. The presentation further stated that, when 10-to-50 milligram doses were administered, they were safe for patients experiencing a sudden flare of pain or, "breakthrough pain." Ketamine is unique because it is known for quieting the "hyperexcitability" that tends to come with chronic pain and migraine headaches, as well as several other pain conditions.
Another ketamine study was published in the Journal of Emergency Medicine. In this study, Ketamine Infusions for Treatment Refractory Headache, seventy-seven patients received ketamine treatments. Sixty-three of them were experiencing chronic migraine, and fourteen of them were experiencing a new daily persistent headache. The study's findings conclude that "Subanesthetic ketamine infusions may be beneficial in individuals with CM or NDPH who have failed other aggressive treatments."
Under most circumstances, approximately 40% of patients will continue experiencing pain relief that remains sustained for between thirty and one hundred days following ketamine treatments. Nearly 95% of the patients experiencing these results were those suffering from chronic migraine.
More data is being prepared to help patients understand the possible side-effects of ketamine treatments. That way, they can discuss these symptoms with their physician during their first follow-up visit. These follow-up visits typically occur within one to three months after inpatient treatment occurs.
Finding The Relief That Works
Migraine headaches are nothing to take lightly. The pain is severe and it can take days for a patient to recover. According to the Migraine Research Foundation, approximately one in four households in the United States includes at least one person suffering from migraine headache. These statistics further point out that over four million people are suffering from chronic migraines daily.
When you're experiencing this throbbing pain, as well as the accompanying symptoms that include dizziness, nausea, visual disturbances, vomiting, and extreme sensitivities to touch, smell, or light, you want relief immediately. These statistics are not only sobering, but they lead us to one simple fact. Finding relief that works is a priority for migraine headache sufferers.
It's critical to determine a treatment plan that is not only effective but also provides you with lasting results, so you can to return to your daily activities with less pain. Setting up a consultation with a treatment specialist to discuss your options regarding the use of ketamine for migraine headache is the first step. Contact us for more information today.