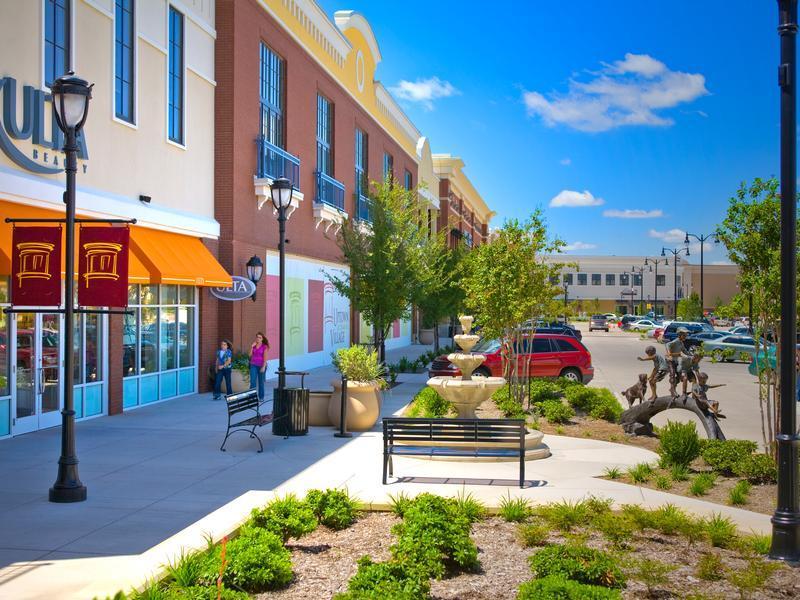 Where can you find the perfect combination of small-town ambiance, big-city convenience and strong economic growth to base your business? The answer may surprise you. Cedar Hill may have gotten its start as a small town outside of Dallas-Fort Worth, but the changes that have recently taken place within Hillside Village are making it the perfect location for smart business owners. Here's a quick look at how Hillside Village is creating an amazing space for retail and entertainment businesses to flourish in the Cedar Hill Shopping District.
An Outdoor Oasis
Located only 20 minutes southwest of Dallas, Cedar Hill, TX, was founded in 1846. With rapid population growth in the 1990s, local residents pushed for planned, controlled growth of the city, so that it could maintain its small-town charm and atmosphere. A range of experts have pegged Cedar Hill as one of the most promising spots for economic development in the region, while the city still retains its natural beauty. At the center of this economic development is Hillside Village, an exceptional location for retail and entertainment.
The City of Cedar Hill, TX, recently broke ground on a 136-room hotel and convention center on the eastern side of Hillside Village store locations. The facility will cover 20,000 square feet, including an 8,000 square foot ballroom and 4,000 square feet of flexible meeting spaces. Designed to interact closely with neighboring retail spaces, the hotel will bring more guests to the city than before, while providing an excellent space for both corporate and private events.
In 2019, Hillside Village was deemed "Best Shopping Center South of the Trinity" by the Dallas Observer. "Hillside Village in Cedar Hill spares us the 25-minute trek to Arlington that we took in many years past for our shopping needs. With its lively central fountain and a few chain restaurants scattered here and there, it's an outdoor oasis where you can spend the day with family. The shopping center has an American Eagle, H&M, Barnes & Noble, Chico's, Express, and other major brands, served with copious parking on well-kept grounds. And it's got that undeniably warm, laid-back, multicultural southern Dallas vibe, which you can't find anywhere else in DFW."
Hillside Village is home to many popular national chains, and that number is growing every year. With DFW Airport a short 30-minute drive, business professionals are happy to call Cedar Hill, TX, home. Easy access to three different interstate systems, several US and major state highways and a network of local roads making commuting simple, whether you're heading tow or driving around town. This easy highway accessibility in addition to the local BNSF rail line makes it easy to meet the logistical needs of light industrial businesses. With a low tax rate, low cost of living, exceptional schools and aggressive economic development incentives, is it any wonder why so many businesses are relocating to this thriving community?
If you'd like more information about Hillside Village, Cedar Hill or the surrounding area, contact Cedar Hill Economic Development.