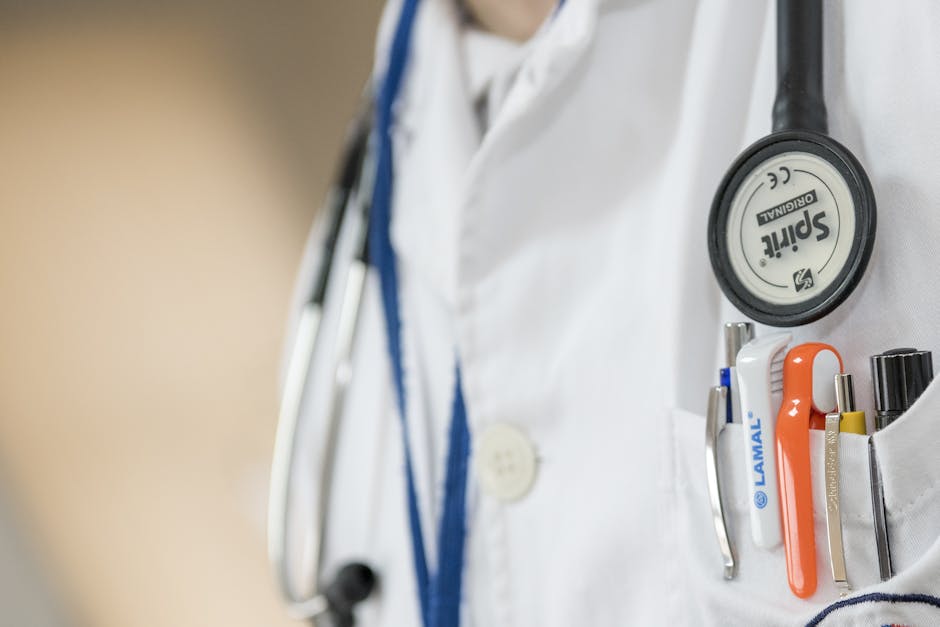 Maybe you've recently gotten married, bought a new home, or even found out that you're going to have a baby.
Whatever kind of life change that you're going through, you need to make sure that your current health insurance plan will provide you with the best possible coverage.
You've read a lot about the benefits of Manulife health coverage, and now, you're trying to pick which one of their plans is the right option for you.
In this post, we're going to break down what you can expect to get out of the Manulife Health FollowMe Premiere Insurance plan.
We'll explain the finer points of the plan, what's covered, and even who this specific plan may be best suited for.
Ready to learn more about the FollowMe Premiere Manulife personal health insurance plan?
If so, then read on.
If You Need Prescription Drugs
Currently, about four million Canadians don't currently receive any sort of prescription drug coverage.
If you're among them and are looking to change that, then many different Manulife Health plans might be a good fit for you.
The FollowMe Premiere plan is best suited for people who will likely spend over $1,000 in a single year on their prescription drugs.
This particular plan will reimburse you for about 80% of the cost of your generic prescription drugs. The maximum amount that you'll be able to be reimbursed for is $2,400 per individual.
It's an especially good plan for those with high prescription drug costs, as the dispensing fee reimbursement has no maximum associated with it.
You need to be aware, however, that the reimbursement cannot be used on drugs designed to help you to stop smoking. It also excludes birth control and fertility drugs, as well as prescription medication used to help those suffering from erectile dysfunction.
As should be expected, the coverage does not apply to over-the-counter medication, or medication that you are able to buy without any sort of prescription from a medical professional.
Understanding FollowMe Premiere Dental Coverage
32% of Canadians are currently living without any sort of dental insurance coverage.
Luckily, the Manulife individual health insurance provided by the FollowMe Premiere plan offers competitive dental coverage.
You'll get about 80% of your dental costs reimbursed to you (up to $800 for each individual) in the first year that you're enrolled in the plan.
The second year that you're enrolled in the plan, you'll still get 80% coverage. However, the maximum amount of coverage that you can receive rises to $1,000 per person.
By the third year that you're on the plan (and all years after that), you'll get 80% of your costs reimbursed.
The maximum amount that you can be reimbursed for is $1,500 per individual.
So, what types of dental care are covered by this plan? You'll get coverage for certain types of extractions, oral surgery, root canals, dentures, cleanings and exams, polishing, and fillings.
Should you find yourself needing some sort of orthodontic care?
Beginning in the third year of your coverage, you'll be reimbursed for up to 60% of the costs for dentures, crowns, and even bridges.
Understanding The Vision Coverage Of The FollowMe Premiere Plan
If you need vision care, wear glasses or contact lenses, or even have more extensive vision problems, then we understand that the vision care you can get with a plan is especially important to you.
Under the FollowMe Premiere Manulife health plan, you'll get great vision coverage.
You'll be covered for up to $300 per individual every two years. This coverage can be used to help you to manage the cost of glasses frames, laser eye surgery, and your prescription glasses lenses.
You'll also get coverage of up to $50 per individual for two years. This is meant to cover your optometrist fees.
Specialists And Other Aspects Of Care
Now, let's take a look at some of the other Manulife personal health insurance coverage.
When it comes to psychology, you'll have an annual maximum of $80 for your initial consultation. Then, after that, the annual maximums will drop to $65 per person.
You're entitled to 12 visits with a psychiatrist for every individual each year.
You're also entitled to visit a chiropractor, an acupuncturist, a registered massage therapist, and a naturopath, among others.
For these specialists, you have a combined annual maximum of $650 per person. Should you need to get an x-ray while you're at the chiropractor's office, you'll get $35 worth of coverage per individual.
If you need hearing aids, every four years, each person needing them will get a $600 maximum. This amount of money is meant to cover either the purchase of a new set of hearing aids, or repairs to an older set.
If you end up in the hospital, you'll be able to get 100% coverage, up to a maximum of $200 per day that you are in the hospital. This coverage lasts up to 100 days.
After 100 days, you'll be able to get 60% of hospital stay costs covered, for the next 90 days of your stay.
Want To Learn More About Manulife Health Insurance?
We hope that this post has helped you to feel more educated about the FollowMe Premiere Manulife Health plan.
Now that you have this information, you'll be able to make the right choice about whether or not it truly is the best coverage for your needs.
Of course, there are also lots of other different types of Manulife health insurance plans that may be the right fit for you.
Visit our website to learn more about them. We'll work hard to ensure that you get the best possible coverage for the fairest possible price.