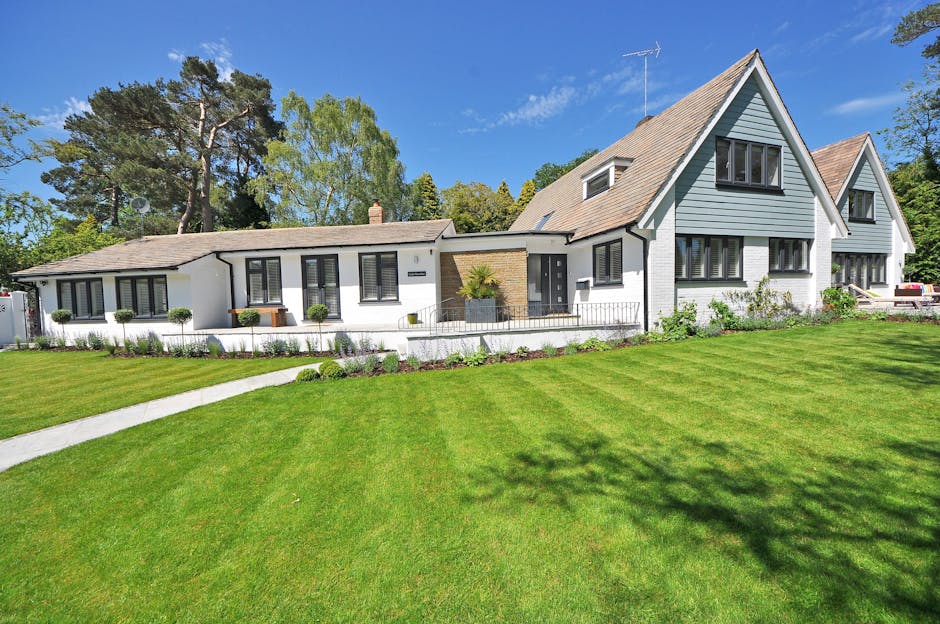 Originally posted on https://www.designblendz.com/blog/how-a-3d-rendering-leads-to-a-fast-home-sale
Selling property in advance has never been easier.
If this sounds too good to be true, then you've come to the right place.
Today, architectural rendering services are understood to be one of the best property marketing tools, even before the actual building begins.
Highly talented 3D designers can convert imagination into a 3D rendering which potential buyers can walk through. Properties can then easily be experienced and assessed, thus leading to faster sales.
If you want to sell homes in a hurry, you need to help buyers visualize themselves living in the homes. Here's how a 3D rendering helps for a fast home sale.
What Is 3D Rendering?
The term 3D Rendering refers to the process of creating an image based on three-dimensional data.
It's a creative process similar to other visual art forms, like cinematography or photography. It involves staging a scene and producing images through lighting and other effects.
It differs from photography in that the images being photographed are imaginary. In 3D Rendering, everything must be created in the computer before it can be rendered. It's like a virtual home staging where everything is placed specifically.
This is where the work comes in. Although it's time-consuming work, it also allows for total freedom and creativity. The designer has creative control about what appears in the scene, and exactly how it's depicted.
This makes it an incredibly exciting new feature in the world of architecture and real estate.
What Is Architectural Rendering?
Architectural rendering is a process of creating three-dimensional or two-dimensional images of a future architectural design. Through architectural rendering, the aim is to effectively communicate design intent.
If it represents the architect's intent, then it's doing it's job. The aim is to deliver a lifelike experience of how a building will look, even though it happens long before any physical work on a project begins.
Before any physical work on a project begins, architectural rendering effectively represents design intent. The good news is that today we have access to such advanced technology, which allow renderings to deliver lifelike quality.
These sophisticated designs are made possible with the assistance of cutting-edge architecture software. Virtual reality and animation graphics are examples of such technology that extends and expands design possibilities.
The reality is that it's become a lucrative and cut-throat market, with companies  competing to be the most impressive.
It's, therefore, critical to showcase your skills as best as possible. In order to convince clients and investors, you're really going to have to pull the tricks out of the bag.
What Makes a Fast Home Sale?
It comes as no surprise that every homeowner or property developer wants a fast sale.
It's pretty obvious that, when it comes to clients, they're unlikely to build or buy a house they're not into. In order to sell faster and more effectively, clients will need to see a photorealistic render of the design.
Keep reading to find out some of the advantages of architectural rendering.
3D Trumps 2D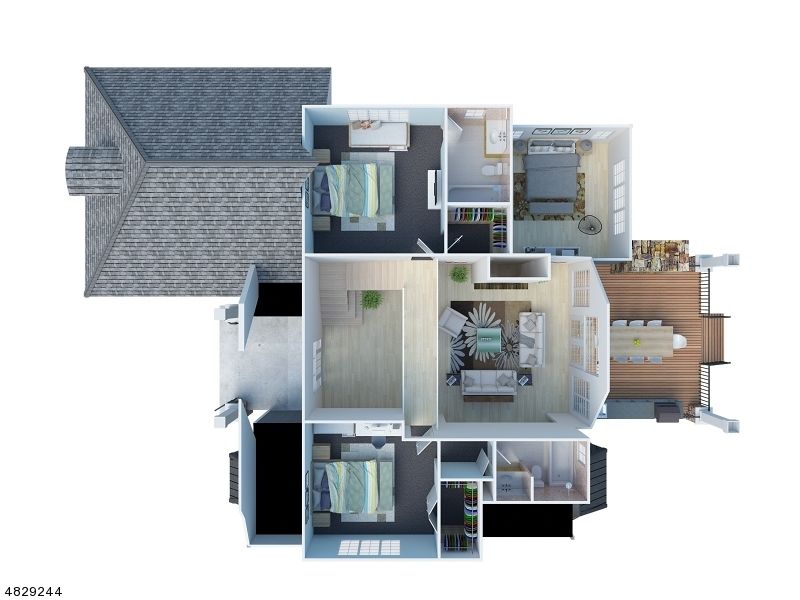 For many people, a 2D floor plan is tricky to understand. A 3D floor plan, on the other hand, makes much more sense to them. A floor plan in 3D is a horizontal projection of commercial or residential property through computer graphics and specialized software.
A 2D floor plan can give customers a general idea of a space. But it doesn't allow customers to visualize the design. What this means is that customers will struggle to conceptualize how their home will actually look.
As a result, the decision to buy a home becomes tricky. In many cases, this indecision ends up breaking a deal. Buyers need to feel confident in their choice, which is why experiencing a home in 3D can make such a difference.
Immersive Experience
Showcasing the full picture is an essential part of selling a home. A future buyer wants to get the feel of a home, which includes surrounding areas and views.
We've mentioned that the visualization industry is competitive. Clients expect engaging renderings that show the full extent of the project.
Another benefit of 3D building models is that they do present a complete picture of the design. Immersive, exciting renderings are now possible. The technology is accessible and affordable meaning that you can now create magic in your work.
The lifelike, intricate and stunning images that are now possible mean that a full picture of the project is achievable. This imagery is much more likely to convince investors than the traditional methods used.
Cost Effective
It may come as a surprise that 3D Rendering is a more cost-effective alternative to physical models. Even sophisticated architecture software can save you money in the long run.
This is because any changes to the project can occur simply by adjusting the images digitally. As the process goes on, images can be corrected. This means that, instead of starting from scratch on a physical model, time and money is saved through digital adaptations.
It's clear that one of the best aspects of 3D model technology is that it assists people in their full understanding of a project. What this means is that, often, fewer changes are necessary as the project progresses. Everyone is more aware of the design and space. This means that there will be less room for error and, therefore, money and time are saved.
The great news is that this technology enables engineers and architects to economically create photo-realistic representations of any project.
The Next Steps
A while ago, realtors would struggle to generate appeal of saleable properties among prospects.
These days, it's no longer a tricky task to engage your potential leads on a walkthrough of a property. You can do this at any time and as many times as you like because it's all virtual.
After reading this, it's clear that motion graphics and computer rendering and are an ideal way for architects and designers to flex their skills. It makes sense that, in order to fully showcase your skills, you should make use of the latest rendering and animation technologies.
So, what are the next steps?
To find out more about achieving a fast home sale with the help of 3D rendering, please contact us.