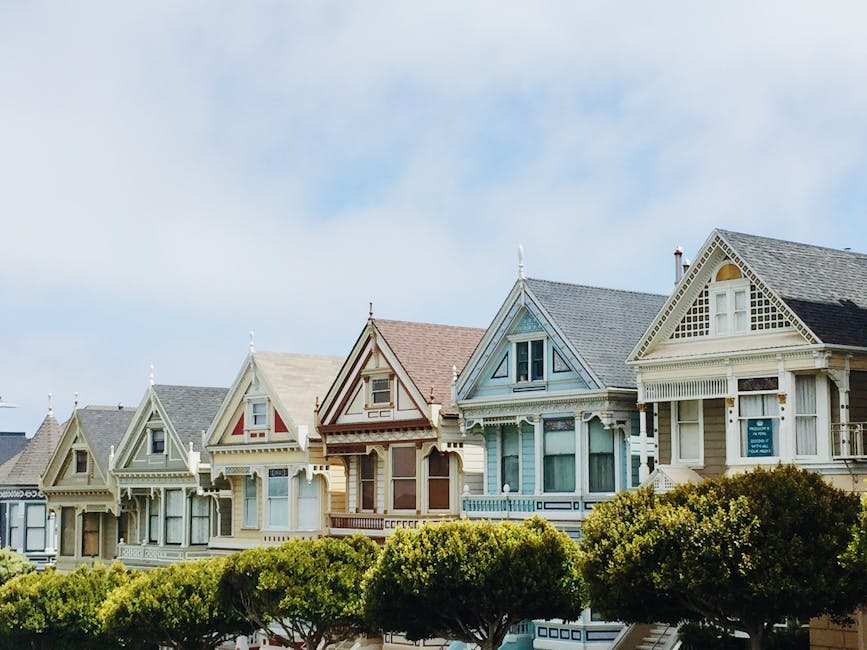 Originally posted on http://blog.bluematch.com/house-not-selling-atlanta-15-options/
Let's face it: if no one has signed a contract on your home within six months, you need to take a look at what you're doing wrong. Sound harsh? It doesn't have to!
That's because you can definitely still flip your home even if it's had a tough time on the market recently. Is your house not selling in the Atlanta area? Here are 15 options that can make your home sell in no time!
1. Wait Until the Market Gets Better
Wondering how to get rid of a home that won't sell in Georgia? Whether it has been sitting on the home for months or it has just been listed, there's a reason why potential buyers aren't scrambling to make an offer.
Even though you've spent tons of money advertising your house, you're not exactly guaranteed endless offers. In fact, sometimes not even a price reduction is enough to reel in house buyers.
What do you do to prevent your listing from expiring? Wait until the market gets better. That means that you should remove your house from the market until it becomes a buyer's market again. Good luck!
2. Look Around for Renters
Why are houses not selling? It could be due to the high prices of homes in the Atlanta area. Why does this matter? Because you can actually take advantage of a tough financial climate by looking around for renters instead!
Don't know where to start? If you're having a difficult time finding a renter to cover the entire mortgage, you can at least get a roommate that can help pay a large portion of it. That way, the overall cost of homeownership is cut drastically.
We can't emphasize this enough: it is super hard to be a landlord to another tenant. How do we know this? Not only will you have to manage the property yourself, but you'll also have to deal with your roommate's complaints too.
What can you possibly do instead? We highly recommend renting out your home if the market proves to be too challenging. Who knows? You might even have a faster turnaround!
3. Consider a "Rent to Own" Situation
Have you ever considered a "rent to own" situation? This could be a great way to grab the attention of potential buyers. By renting your home at an above-market rate, your tenant can have to option to buy it at a specific price later down the road.
As if that's not enough, you might even have a chance to talk your tenant into taking care of the repairs around the house too. That means more money in your pocket and fewer headaches. Sounds good to us!
4. Find a New Real Estate Agent
Home not selling? Find a new real estate agent. If your Atlanta home isn't selling yet, then the issue could be deeper than your house. As a matter of fact, your real estate agent could be slacking on their end of the deal.
Need a push in the right direction? For those who have a bad real estate agent, we highly recommend that you find a different one with a fresh perspective. That way, they can think of different marketing tactics to sell your home quickly!
Nevertheless, there are still homeowners that skip the real estate process entirely by flipping their home on their own. Want to sell your home by yourself? Make sure that you do your research first!
5. Research Guaranteed Purchase Programs
Thinking about relocating for work? Then it doesn't hurt to research guaranteed purchase programs. That's because you might actually qualify to sell your home to your employer!
Yes, you read that right. There are a lot of companies out there that offer guaranteed purchase programs to their employees. Don't want to worry if your home sells? You can't go wrong with having your company buyout your home.
Even though it's not as common as it used to be, there's still a chance that your employer will guarantee to take your home off the market. If not, then they could pay for your real estate agent's commission at the very least. You never know!
6. Think About a Different Mortgage
Let's be honest: Have you actually thought about getting a different mortgage yet? To tell you the truth, there tons of mortgage options that can benefit your situation.
Need some help? If you're going through some financial difficulties, getting approved for another mortgage could land some extra cash in your pocket. But here's the kicker: you have to be extremelycareful when you consider this option.
But don't worry, there's still hope. That's because you could always get an equity loan for your home. If that doesn't work, then you can get your current mortgage refinanced as well. Just remember to talk to a financial advisor first!
7. Go Below the Market Value
You might be wondering: why is my home not selling? The number one reason is it's priced too high. That's why it's so important to go below market value.
Can we be totally honest with you? Nobody wants to sell their home for less than market value, especially in Atlanta, Georgia. However, it might be the quickest way to find a buyer for your property.
Here's the deal: there are a bunch of potential buyers and real estate investors out there just waiting for a good deal to come onto the market. What does this mean? You'll have no problem unloading your home!
Have you thought about holding a Fire Sale yet? These are very popular in the real estate world because they offer a great discount on your home to future homebuyers. Although you won't get your asking price, at least you'll get your investment back!
8. Offer a Short Sale
Ever heard of a short sale? When push comes to shove, a short sale is another wonderful way to get your home off of your hands for good. Do you owe more than your home's worth?
If your house has gone "underwater," it doesn't mean that it's the end of the world. In spite of this, homeowners have still been able to get a little bit of equity back after having a short sale.
Does this sound like you? Even though you may not be able to sell your house for enough cash to complete your mortgage, you can always benefit from any profit you do make from your sale!
9. Clean Up Your Property
Can we all agree that there's nothing worse than a messy home? Especially when that property is up for grabs. That's why the key to selling your home in Atlanta is to clean up your property.
Sound too simple? Believe us, it will make a world of difference on future buyers. Don't like cleaning? You can easily hire a professional cleaning company to do the dirty work for you.
Just make sure that you clean everything that's visible in your home, including:
Kitchen counters
Appliances and cabinets
Room corners and floor corners
Bookshelves
Once you've tidied up, selling your house should be a no-brainer!
10. Shoot Better Real Estate Photos
Want to get your house sold quickly? The solution: Shoot better real estate photos. Why? Because potential buyers are more likely to buy a home that has high-quality professional photos than one that has grainy, chalky ones.
Additionally, great photos are super helpful when it comes to home buyers looking at your property too. Have bad photos? Your future clients might skip out on your open house or house tour as a result.
Just make sure that you hire a pro to take at least 30 photos of your house, including the inside and the outside of it. Want to know the best part? Most realtors offer professional photoshoots as part of their marketing package!
11. Remove Your Personal Belongings
This is the hardest part: If you're having a hard time selling your home in Atlanta, chances are that you could benefit from removing your personal belongings. That means taking down things like:
Family photos
Sports memorabilia
Kid's drawings
Political items
Religious paintings
Children's toys
Unfortunately, this is the only way for future buyers to picture themselves living comfortably inside of your house. What's the point? To make your house look as neutral as humanly possible.
Here's what you should do instead: Just replace everything with standard pieces of art that will appeal to everyone. Bonus points for removing nail holes from the wall beforehand!
12. More Natural Lighting = More Sales
When it comes to natural lighting, more sunshine really does equal more sales. How so? Because potential home buyers love bright and light spaces. Does your home match up to the competition?
Don't know what to do? Make sure that you open up any closed blinds, shades, or curtains before hosting a tour of your house. You can also flip on the light switch in any rooms that seem a little too dim.
Plus, you can set the mood by strategically placing lamps around your home too. Pro tip: Leave all the windows open and turn all the lights on before you leave the house. Although this sounds counterintuitive, it could actually draw in more buyers while you're away!
13. Make Your Home Stand Out
Curious about how to make your home stand ou? Post it on as many online housing websites as possible. Another great idea is to host tours of your homes during the evening or weekend hours. In case you didn't know: That's when most buyers are free!
Here's the thing: The majority of potential home buyers want to take a look at your home as soon as they see it online. How can you take advantage of this? By making sure that you can show your home on short notice!
14. Take Out Any Unnecessary Clutter
Have you taken out any unnecessary clutter yet? If not, this could be what's preventing your home from finding a new owner. That's why it's smart to remove any large furniture that's cluttering up your house.
All you have to do is set aside some cash for a storage container and fill it up with various decorative items from around the house. The result? Your home will appear to be much bigger than before!
15. Invite People to Your Open House
Want to host an open house? This is a fantastic way to get the word out about selling your home. Feel free to invite neighbors to your open house as well.
Why? Because they'll be sure to tell all their friends about the darling home for sale on their block. Talk to your real estate agent and make sure that they share your listing on social media sites too.
Here's a word of advice: Don't let people walk around on their own during your open house even. That's because personal belongings can occasionally go missing during this time if they're not properly attended to. There's no harm in placing security cameras around the house either!
House Not Selling? We Got Your Back
Is your house not selling in Atlanta? We got your back. From finding a new real estate agent to cleaning up your property, you'll be sure to sell your home faster with our handy guide.
Want to know how to sell a house fast in a slow market? Lower your price until it's below market value. You'll have buyers knocking at your door before you know it!
Wondering how to get your house ready to sell in 30 days? List your home with us today!