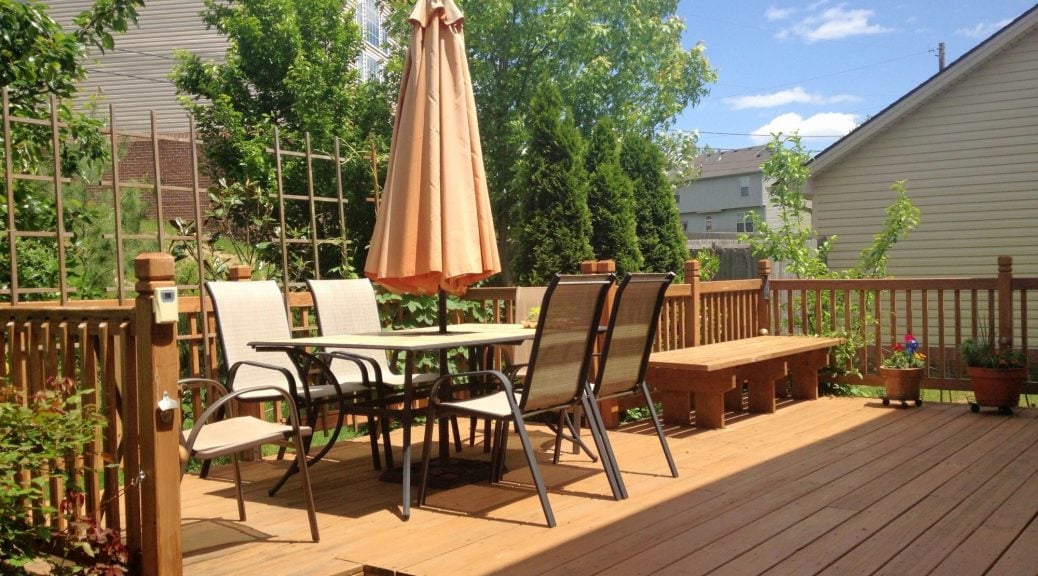 Originally posted on https://ipewoods.com/home-improvement-101-which-decking-material-should-you-choose/
Looking at adding a deck to your home? Here are a few suggestions on what decking material you should choose.
Adding a deck to your home is a great improvement on the aesthetic value. It gives your home a convenient finished touch that makes your outdoor warm and welcoming.
When choosing decking material, there are factors to consider ensuring that your deck can withstand wear and tear. It's also essential to ensure that your decking material meets your financial investments goals. Keep reading to learn more about the different types of decking materials out there and how to choose.
Types of Decking Material for Your Deck
Although there is a variety of material to use for decking, not all will keep your outdoor glory. Therefore, your decking material should not only look presentable but also be durable for an exceptional outdoor look all year. Here are a few options for your decking material.
Decking Material: Redwood and Cedar
Red cedar and redwood are purists' materials, which are known for their rich natural beauty and color. What makes the difference in the materials is that they aren't pumped with preservations or chemicals. Both materials contain oils and tannins that make them resistant to decay, insects, and rot.
These are naturally superior materials and will guarantee that your deck will look excellent throughout the season. With these softwoods, your home will have an improved look that will guarantee an added natural taste of style and class.
Composites
Plastic lumber and composite decking material are common in the today market. These type of materials are selling fast due to simplicity and affordability. People working on a budget find them appropriate as they work within their budget.
Composite materials are also convenient and easy to upgrade. Therefore, if you are looking for a way to change your deck more often, this is a suitable choice of material. Most plastic lumber decks are made of polyvinyl chloride polyethylene and they come various colors to guarantee you an appropriate material that meets your décor needs.
Tropical Hardwoods
Exotic imports have a defined look and when you use them for decking; your home aesthetics will automatically improve. Some of the tropical materials for decking include red tauari, massaranduba, Philippine mahogany, cumaru, ipe, and tigerwood.
With such materials, your deck will be durable and will be naturally resistant to insects and rot. These exotic woods are also thick, which makes them stable and unshaken especially by natural impairments.
Another benefit of this material is that they are relatively strong. In fact, driving a nail or screw through them has to start with boring a hole. Therefore, the design will have a uniform look as all nails or screws you use will have a standard look.
When you compare these tropical materials with PT lumber, they are relatively expensive. Their beautiful lookmakes them convenient for most homeowners who are interested in making their home unique and luxurious.
Aluminum
Aluminum is convenient for making a deck that is exceptional and simple. Although most manufacturers don't design decks with aluminum material, it does not mean that it does won't produce a competent deck.
What makes aluminum an ideal material is that it won't rust, rot, crack, warp, or splinter. Unlike other materials, aluminum will not be affected by weather and it's resistant to mold or slip.
Using aluminum requires a coating that makes it durable and will not blister or peel regardless of the conditions.
Another benefit of aluminum is that it's easy to redecorate and change as you change your interior décor. Your deck will have a new look on occasion when you decide to make changes. This will give it a new look, almost as if you changed the material.
Common aluminum decks include Versadeck, LockDry, and AridDeck. They are strong and will work under any weather condition to ensure your home is presentable all year round.
Factors to Consider When Choosing Materials
Although all decking material has a way of improving your space, it is essential to ensure that your choice of material is within your standards and expectations. You need to consider various aspects of your home. Some of these include:
Complement Your Home Design
Your deck should serve as an extension of your home design. Your material for decking should complement your interior décor. The finish, color, and rail design are essential elements of design.
During the colonial time, decks had an older style. These styles are common today and most synthetic manufacturers offer a variety of railings as mission style or provincial to help the deck fit the rest of your house décor. In other words, decks that are perfectly done shouldn't bring competition to the other house style.
Weight Cost
Cost is an essential factor to consider when making any investment. Before committing to any investment, ensure that the materials you buy don't strain you're your budget.
Also, when buying materials ensure that the price you get is convenient for you and fits in your budget. This helps ensure that when it comes to repairing or changing the deck, you are also comfortable financially.
Price also influences the type of design you get. The more you are willing to pay, the higher your chances of getting a good design. Paying more does not mean that the material you get is of great quality over the cheap one.
Weather Conditions
Weather conditions are a major determinant of the type of material to use for decking. Materials that look great during winter may not work well during summer seasons. When investing in materials, ensure you find one that works best through the season.
Additionally, ensure that your choice of material allows you to be flexible in designing it through the different season.
Getting the Right Decking Material Gives the Entire Deck Project an Exceptional Look
The right material also guarantees that your deck has a unique style and it's convenient. Choosing a long-lasting decking material will determine the longevity of your deck and its aesthetic appeal. You need to consider the above factors before making the decision.
Contact us for a variety of choice of decking material, delivered to your building site