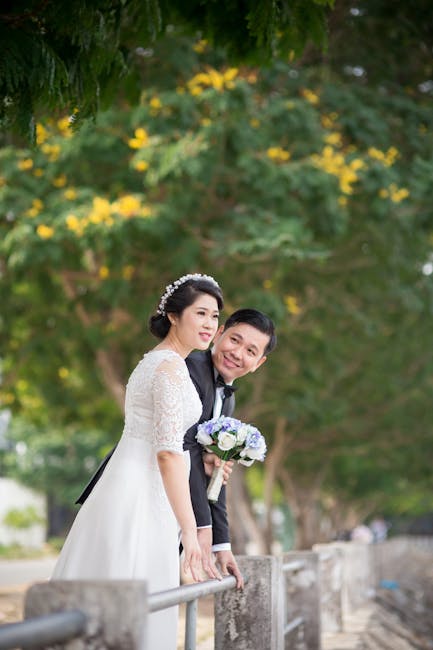 There's nothing quite as exciting as planning your wedding day.
But thinking of ways to make your wedding reception unique and entertaining for all your guests can feel a bit overwhelming.
What kind of food will you provide? What type of band or DJ will play music? How will you keep everyone entertained for the entirety of the reception?
It only makes sense that for the most magical day of your life, you hire a wedding magician to add some excitement and mystique to your reception.
Not convinced?
Keep reading for the top benefits of hiring a magician for your wedding reception!
Keep Your Guests Happy and Entertained
Have you ever thrown a party and found it extremely difficult to have fun because you're so worried about entertaining your guests?
That's the last thing you want to be feeling on your wedding day.
Helping create memories of your big day.
Sure, playing music is a good way to provide some entertainment at a wedding, but it can get a bit boring after a while. That's why hiring a magician is such a great idea!
With a magician, you won't have to worry about whether people are having fun at your wedding. The magician will go out of their way to make sure everyone is intrigued and will keep the party going so you can sit back and enjoy your big day as newlyweds.
Adds Excitement During Breaks
Every wedding has awkward breaks throughout while waiting for the next event to happen.
It can often feel a bit tedious for guests to just be sitting around waiting for something to happen.
A wedding magician can add some excitement to those breaks to keep the fun going. For example, right before the reception, guests will be waiting patiently for the wedding party to arrive. This can often take a long time, so having a magician do an act is the perfect way to keep everyone occupied and entertained.
Also, if you're having a sit-down meal, there are often silences and breaks in between courses.
Your hired magician will fill those gaps with pure engaging entertainment for the whole party to enjoy.
Makes the Day Memorable
Some people are happy to follow strict traditions when it comes to their wedding day, and that's totally fine.
But if you want your big day to be memorable, not only for you and your partner but for everyone in attendance, you need to add something unique to the party.
Adding a magician to the wedding reception will make your day especially memorable, and will have people talking about it for years to come.
Adds Variety to the Entertainment
Generally, music is the primary form of entertainment at weddings.
A lot of people in attendance are happy dancing the night away and letting loose. But for others, dancing is either a short-lived activity or something that isn't appealing at all.
By adding a magician, you bring a variety of entertainment options for you and your guests.
Magicians provide interactive entertainment, getting your guests involved in the magic of the evening. It's the perfect way to cater to your guests who prefer not to dance while giving others a break from the dance floor.
Appeals to Guests of All Ages
Your wedding is going to have a wide range of ages, from young children to seniors.
It's extremely difficult to find music and entertainment that everyone can enjoy. The last thing you want is bored toddlers running around wreaking havoc.
Luckily, magic can be enjoyed by people of all ages and backgrounds.
It's the perfect way to engage young kids and older guests who might not be able to partake in partying and dancing all night.
Tailored to Suit You
Magicians are versatile and can tailor their act to suit your preference.
Photo by Chris Bunce Photography
They often have several tricks up their sleeves and will be happy to discuss different options for entertaining your wedding guests.
For example, you can hire a magician that also does mind-reading to really captivate and engage your guests.
You can also let the magician know when to perform and for how long, so their act flows smoothly with the events of the entire day.
Magicians Can Fit All Wedding Themes
You might be wondering if a magician will go well with your specific wedding theme.
The answer is a resounding yes!
That's because magicians can put on acts to fit any type of theme, from traditional weddings to modern to eccentric. They can even incorporate your theme into their tricks to add an extra layer of uniqueness!
Magic Is the Perfect Ice Breaker
It's always difficult having people from different parts of your life come together because the interactions often feel forced.
You'll probably have a lot of guests sitting with people they've never met before and odds are, they'll need a little help breaking the ice.
What better way to get people talking than having a magician put on an awe-inspiring show?
It gets people laughing together and gives people something to talk about for the rest of the evening.
Hire a Wedding Magician for Your Big Day!
There's no doubt that hiring a wedding magician is the perfect way to make your big day more special, memorable, and (of course) magical.
If you're interested in hiring a magician for your wedding, look no further.
Contact me today to learn more about how I can make your wedding day truly unforgettable.