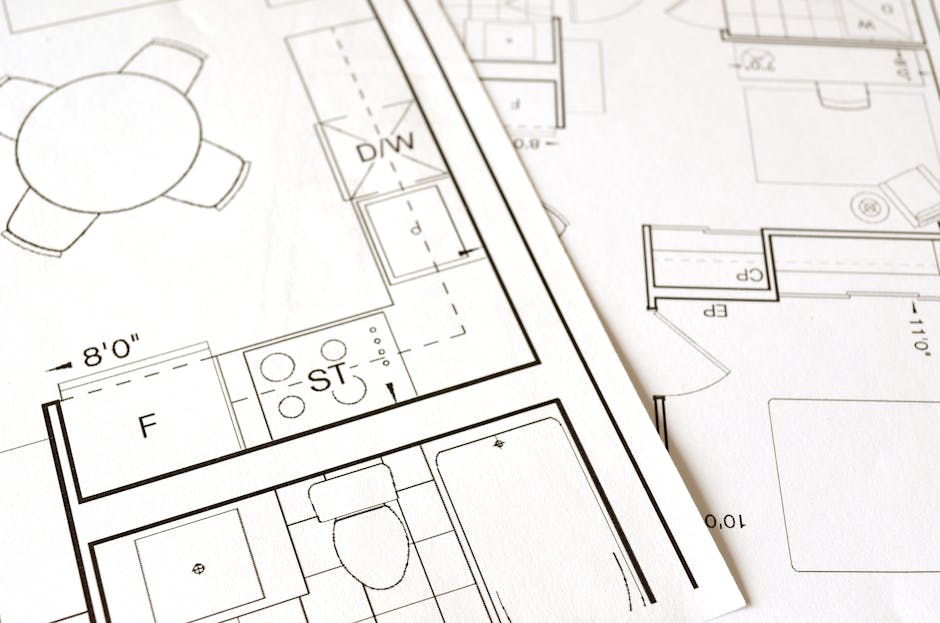 Originally posted on https://znetflooring.com/blog/diy-laminate-flooring-installation/
HOW-TO: INSTALLING YOUR OWN LAMINATE FLOORING
Laminate flooring is one of the best recent developments in DIY home improvement. This low-cost project requires few tools, little technical knowledge, and can be completed by a mildly experienced DIYer. Follow this step-by-step guide and learn how to choose and install laminate flooring yourself
Image courtesy of Armstrong Flooring
NECESSARY TOOLS
Renting vs. Buying Tools
Most of the tools on this list are probably already on your tool bench in the garage. The best part is, all of the necessary tools for this DIY project are pretty cheap. The major pieces of equipment you need are the electric saws.
An oscillating saw to undercut your doorjambs and casings can help make this DIY job look professional. An oscillating tool will come in handy for many future DIY home improvement projects, so it's a great investment!
A miter saw can also work for this project. A sliding miter saw is preferable for its ease of use, you may need a bigger saw if you have wider planks and/or have diagonal cuts. Although an inexpensive jigsaw can get the job done, a sliding miter saw is a far superior piece of equipment.
Another saw that can make the job easier that is not really necessary is a table saw, great for your rip, or long, cuts. A jig saw can also accomplish this task for a lot less money.
These are tools that you'll use over and over again if you DIY, and will be worth the investment in most cases. Considering the money that you'll save by doing the flooring yourself, skip the hassle of renting and buy these tools for yourself.
LOCKING SYSTEM FLOORING PRODUCT OPTIONS
Laminate flooring locking systems are glueless and are known for being universally easy to install. You have several high quality flooring products to choose from.
The neat thing about this style of flooring is that any product that uses a locking system basically installs the same way. That means that floating wood floors and floating water-proof vinyl floors that have locking systems can all use these same instructions! One minor difference is that vinyl flooring won't require a miter saw, because it's thinner it can simply be scored with a razor knife and then snapped to make most of your cuts!
CHOOSING THE RIGHT PRODUCT FOR YOU
For the best DIY flooring results, you need to shop trusted retail brands. These high quality products are simple to install and are professional grade, with warranties available.
Mohawk
RevWood is Mohawk's laminate flooring line. Designed to withstand the demands of real life, it is scratch and stain resistant, but with the beautiful realistic look of hardwood floors.
RevWood Plus is a step up in their product line, which includes a waterproof top coat, All Pet Plus protection, and a waterproof warranty if the edges are sealed. RevWood Select has the same warranty, but just for 10 years.
Mohawk's locking system is called Uniclic by Unilin, used on all their floating laminate floor products. In more difficult areas to install, such as under your door casings, Mohawk's Uniclic system will quickly and easily tap together with a pull bar, without needing to be shaved and or glued. Ideal for the DIYer with little flooring experience.
---
Originally posted on YouTube by Znet Flooring

Shaw
Angle/Tap and LocNPlace (also referred to as Valinge) are Shaw's two glueless floating laminate flooring systems, mostly made in the USA. They securely install laminate flooring panels on all four sides, without an adhesive.
They feature wood grain designs as well as wide tile formats, and require no curing time meaning they can be walked on right away.
Shaw laminate offers 15-year, 20-year, 25-year and 30 year warranties for their laminate products. Warranty covers stains, wear, fading as a result of natural or artificial light, and manufacturing defects.
Shaw's systems are known to install faster in big open areas, but in certain spots (such as under door casings) their locking system needs to be shaved off and the planks glued, which can slow down the project.
---
Originally posted on YouTube by Shaw Floors
STEP-BY-STEP DIY INSTALLATION PROCESS
Pre-Installation Steps
It is important to remember that for your warranty to be valid you must follow the product instructions with fidelity! No cutting corners, or skipping steps. Quality is in the details, so follow the instructions carefully to achieve the best possible DIY results. Note: these pre-installation steps are recommended by Mohawk and Shaw Flooring.
Preparation: Laminate flooring, of any brand, is a floor covering but is not supposed to serve as a structural material itself. Begin by clearing away carpet, padding, or wood flooring that is currently installed on your subfloor. Be aware that laminate flooring materials are not designed to be used in rooms with sump pumps or floor drains.
Acclimation: Do not store unopened boxes of laminate flooring in the sun or nearing cooling vents. Laminate flooring materials need to set unopened for 48 hours in the space in which they will be used so that they can acclimate to the correct temperature and moisture of the space. Some flooring brands do not require acclimation, but we suggest you do so regardless for a more trouble free installation.
Subfloor preparation: Laminate flooring installation requires a clean and dry subfloor surface that is up to code. Sweep away and clean any debris from the subfloor. Next, fill in any holes or cracks depressions in subfloor and level any peaks with floor leveling compound. Some high spots may need to be sanded or grinded down which is a dusty process. This is when using your straight edge comes in handy! Mohawk suggests no more than 3/16" unevenness per 10-foot span, to achieve best results with their RevWood products.
Concrete subfloors require installation of a vapor barrier to prevent unwanted moisture underneath the laminate flooring. Most of the time, the recommended 6 mil polyethylene film comes with the underlayment pad as a combo. No vapor barrier is required for a wood subfloor.
Subfloor moisture testing: Mohawk flooring recommends the following for moisture testing your subfloor, "When using a calcium chloride moisture test for concrete subfloors, values must be ≤ 5 lbs/1000ft2/24-hr or
Remove baseboards and undercut door frames and casings: Undercutting provides a professional look for your DIY flooring project. You should plan to slide the flooring at least 1/4" underneath the door frame and wallbase, and leave a concealed 3/8" minimum expansion space under each. Use 3/8" spacers to maintain the proper expansion gap around the entire perimeter of the floor.
Start by removing any floor molding, some people choose to leave baseboards on and install a shoe molding or quarter round to cover the expansion gap to finish their install. When removing your baseboards, be sure to cut the tops with a utility knife to prevent the caulking from tearing your drywall paper up the wall.
Next, lay a loose plank upside down against the door frame and on top of the underlayment. This measurement will be your guide for the right height to allow laminate planks to float under the door frame.
Using your oscillating tool, cut the bottom of the doorjamb and case molding back to the wall studs so that 3/8" expansion gap is maintained when laminate is fitted under doorjamb case molding. For Shaw and Mohawk flooring products, T-molding is required for doorways less than 36″ wide. Don't cheat here, skipping this step could cause flooring to come loose or exposed over time. Fine, you can cheat here, however doing so may cause extra work later should a problem arise. Many professionals will run the flooring through the doorway which will sometimes result in a call back to cut a t-molding into place, if expansion problems should come in the future.
Installing underlayments: An underlayment padding needs to be installed between the vapor barrier and laminate flooring. Note: if the pad is already attached to the vapor barrier, there is no need for additional underlayment. Rather than cover the entire space at once, roll out just enough underlayment for the next several rows of planking you will install. After laying the planks, repeat with another section of underlayment.
Measuring planks: You need to strategically measure at the beginning of your project, because you want the first row of planking to be the same width as the last row (most people do not actually do this with wood look flooring). A good approach is to measure the width of your room in inches and divide by the width of a plank. This allows you to find out how many full width planks can be used and what size width you'll need for the last row. Note: the last row cannot measure less than 2″ in width! This means you might need to cut the first row of planking shorter, to allow for a nice even looking match will the last row.
Inspect boards for damage: This simple step will save you a big headache down the road. Carefully inspect each plank of flooring for damage prior to installing it. Look carefully for chips, cracks, etc. It would be a serious pain if, later on, you realized a board in the middle of the floor was compromised!
Installation Steps
Image courtesy of Unique Wood Floors
Note: these installation steps are for floating, glueless laminate flooring products.
1. Whenever possible, start by laying planks under the doorjamb and finish installing planks on a wall without a doorjamb. Planks should be installed parallel to the main light source of the room. If there is no natural exterior light source, planks need to be installed parallel to the longest wall. Remember, the first row of planks should be approximately the same width as the last row! Make your necessary cuts.
2. For a natural look avoid using a repeating pattern. Alternate pulling planks from several different cartons at a time to achieve a random appearance. Tile look laminate floors are installed in a 33% or 50% offset in a pattern, but a wood look laminate floor is meant to be placed at random. This is a common DIY mistake! Always use cut pieces from the end of each row for starting planks on the next row, and stagger end joints a minimum of 12" (narrower planks can be less).
3. Using a saw, you may need to remove the tongue on the planks that abut the walls. This will allow room for spacers and prevent problems from spills. Note: Mohawk recommends cutting pattern side-down when using a jigsaw, sabre saw or circular saw. Cut pattern side-up when using a laminate cutter, handsaw, table saw or crosscut saw.
4. The smallest usable piece will be 12-inch in length, and you should allow for 5/16-inch min to 3/8-inch max expansion around fixed objects such as pipes, etc.
5. Working from left to right, install planks lengthwise in rows while facing the starting wall. Once lengthwise connection is set, lower plank into place and simply apply pressure by pressing end down to lock into place. Note: no hammer needed!
6. To measure and cut the last piece in a row, rotate your plank 180°, butt one end against the wall, mark it where the row ends (remember to account for expansion), cut, rotate back 180° and slot into space.
7. Continue with this method of assembly to add additional rows, once enough flooring is down, you should work on top of the newly installed laminate. Working on top of your original start rows, pull the planks toward you to position them before locking them into place. As you do so, you now are working right to left. It is important that all joints are a tight fit, you don't want any gaps. If a joint is loose or if all edges are not even with adjacent planks you need to stop and reconnect. Tip: it helps to set a full carton of laminate on top of the first planks in a row, it helps prevent them from unlocking as you work down the rest of the row.
8. When the length or width of the planks measures 40-feet, an expansion gap T-strip is required. Transition strips must be placed in all doorways measuring 36 inches or less. Most installers ignore these rules, however issues may occur, and you would need to add the t-moldings later. Also, if you ever have a warranty claim, the inspector could report the floor as being installed incorrectly.
9. You've made it to the last row! Cut the last row to size, if the cut isn't straight, you can scribe it. To easily scribe, set full boards directly on top of the most recently installed row, then take a scrap that has it's full width still, but maybe just 3-4 inches long and remove the tongue. Then slide that scrap along the wall with a pencil on the other side marking the plank sitting on top of the last installed row. It couldnt hurt to number these planks so you don't forget which order to install them after they are cut to size, you would then cut these planks with your jig or table saw. Depending on their size, you may need to install them with your pull bar or crowbar.
10. Time to put on the finishing touches. Remove all spacers and install your moldings. This way the floor can expand and contract under the molding. Do not attach the molding to the floor! For a perfectly edged finish around pipes, use flexible silicone sealant. If there are spots where moldings cannot be placed, simply fill expansion gaps with flexible silicone sealant. Most professionals will use a high-grade construction adhesive to install any transition strips instead of using the supplied tract system. Note: Do not caulk the bottoms of your baseboards, as your floor will move and the caulking will pull away.
Installing in Limited Clearance Area
When working with Shaw flooring products, sometimes you might encounter a space that just won't allow for 20 degree angle clearance, such as under a radiator, cabinet, or door frame. When this is the case with long edge joints, you'll have to remove the top part of the groove profile and use quality wood glue to make the connection. You'll slide the plank into space horizontally and slot into profile, rather than snapping and locking it into place at an angle. Use your blue painter's tape to hold these planks together while the glue dries.
PROTECT YOUR WORK: FLOOR CARE & MAINTENANCE
Routine Care & Cleaning
When you put a lot of time and effort into a DIY flooring project, you want to make sure it looks great for years to come, follow these recommendations!
To keep your laminate flooring in pristine condition:
Always use felt pads on the bottom of your furniture.
Never use wax, polish, oils, soaps, detergents, shine enhancers/restorers, or varnish on the floor.
For dry maintenance, we recommend a dust mop or vacuum cleaner with soft bristle brush attachment only. No beater bars or spinning heads.
For slightly damp maintenance, we recommend an approved laminate cleaner which you spray directly and lightly on a duster.
Never put moisture directly on the floor. Always wipe dry immediately until no more moisture is visible on the floor. The use of other cleaning products might damage your floor
For bevel edge products, we strongly recommend dry cleaning only.
Do not use any type of cleaning machine such as steam cleaners, spray mops, power cleaners or buffers.
Wet maintenance will damage the floor. Remove any water immediately.
For tough stains such as oil, paint, markers, lipstick, or ink, use acetone/nail polish remover on a clean white cloth to wipe clean.
Follow this guide and you are good to go. With the right tools, products, and careful attention to detail during installation, you'll be DIYing a new laminate floor in no time!