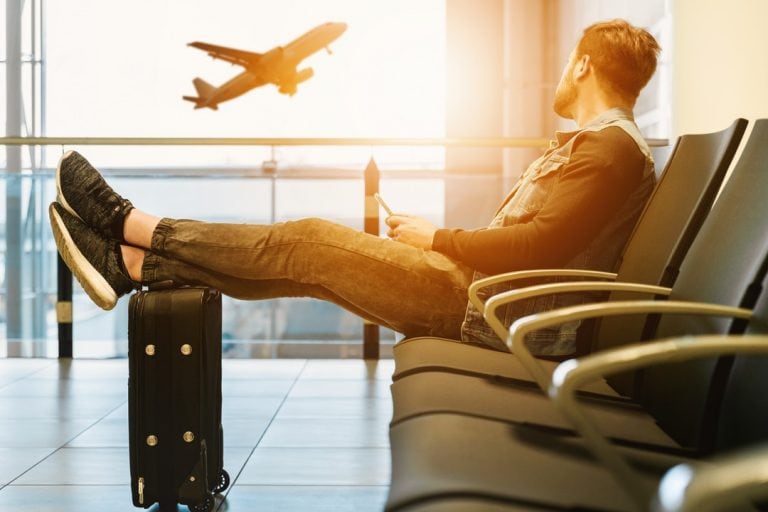 Originally posted on https://www.insurdinary.ca/different-types-of-travel-insurance-explained/
Wow Air left hundreds of travelers in the dark when they abruptly shut down operations earlier this year. Without travel insurance, there wasn't much that ticket-holding passengers could technically do.
In fact, a New York Times expose dove into the dangers of flying with budget airlines while touching on the idea that not too many people take out travel insurance. Why not? It's generally deemed not necessary.
Or, at least that what's you think until something happens and you're abroad. From getting paid for a canceled flight to receiving money for lost or damaged luggage, here's everything you need to know about travel insurance explained.
Exploring Travel Insurance Policy Benefits
When referring to a travel insurance plan, most people are referring to various packages that insurance companies offer. These packages can usually be custom-made to fit your needs and the needs of those you're traveling with.
However, there are a few benefits that are common amongst all different types of travel insurance, and those include:
Trip Cancellation Insurance
Baggage Insurance
Emergency Medical Assistance
Evacuation Coverage
Accidental Death & Repatriation
While certain insurance companies might offer different benefits, these are amongst the most common ones that you can expect to see on a standard travel insurance policy.
Deciding which benefits you need and which you don't need will be your next step. The answer depends on the type of trip you're taking and the needs of the people you're traveling with.
Let's explore the various aspects of each benefit to understand whether it's something you truly need or not.
The Benefits Of Travel Insurance Explained
It's important to mention that it's a lot easier and more cost-effective to take out a pre-packaged travel insurance policy.
However, if you only need coverage for a short vacation or if you're taking out a plan for a large group, it's best to take a deeper look at each benefit in order to minimize your costs.
Trip Cancellation
You can usually purchase this type of insurance through your airline or travel agent. However, it's included as part of travel insurance premiums as well.
Trip cancellation ensures that if the tour company, cruise line or airline goes out of business before your trip, you will get your money back. It also ensures that if you or someone in your group gets ill or injured before the trip, they can get their money back.
Regarding how much you should take out on your policy, it's best to opt for a premium that is the same amount as what you paid.
For example, if you paid CAD $2,000 for the trip, then make sure your policy covers CAD $2,000. This will ensure you will receive the full amount you paid in the case that you or someone else cancels the trip.
Baggage Insurance
If you have ever had your luggage lost, stolen, or damaged then you'll understand the frustration that follows.
This type of insurance is sometimes called personal effects insurance and it covers you in case the airline loses your bag. While airlines tend to cover part of the cost of lost luggage, they don't always replace it completely.
Some Canadian homeowners insurance policies cover theft of personal belongings that occur outside of your home. So, check this first before purchasing more lost or damaged baggage insurance.
Emergency Medical Assistance
Emergency medical assistance insurance covers well, emergency medical situations. If you injure yourself or become seriously ill while on vacation, this is the type of insurance you'll want.
You might be thinking, "Doesn't my normal medical insurance cover these emergencies while traveling?" Not exactly. It depends on your insurance company.
It's best to call your provider first to understand what's covered while you're out of the country. After you understand what's covered, you'll be better able to make sense of what you need.
We'll talk a little more about travel medical insurance below.
Evacuation Coverage
If you're traveling and a large-scale emergency occurs, the Government of Canada will offer evacuation assistance.
However, according to the Travel Advice and Advisories Department, you will receive an invoice for the cost. You must pay this invoice within 30 days. This is why evacuation coverage is so helpful.
If you find yourself in a natural disaster or national emergency, this type of coverage will allow you to receive the medical attention you need while also covering the costs of getting you safely back home.
Accidental Death & Repatriation
This type of insurance benefit is more for people who plan to apply for visas abroad. Repatriation refers to the transport of your remains back to your home country in the case of a death.
This is usually one of the requirements for proof of health insurance when applying for a long-term visa in many other countries.
Accidental death usually falls into the category of emergency medical assistance, so unless you need repatriation services specifically, it's not something you should worry too much about.
Different Types Of Travel Insurance Packages
In the world of travel insurance, there are typically two types of main packages that you can purchase. These packages come pre-made and are for general needs.
Vacation Plans: These provide simple solutions to most travelers' needs. They cover pretty much most of the benefits listed above and sometimes even offer 24/7 assistance in whichever country you're traveling to.
Travel Medical Plans: These plans are more medically-focused. Regular health insurance doesn't tend to provide coverage outside of Canada, which means that travel insurance is great for receiving medical benefits while traveling.
One of the biggest benefits of a plan like this is the 24/7 assistance offered. Take advantage of it when traveling!
You can receive help with things like language barriers, travel documents, transportation, and even identity theft.
Regarding travel medical plans, it's best to opt for one of these if you have a pre-existing condition. Sometimes people with pre-existing conditions won't be eligible for care under normal travel insurance.
This is especially important if you plan on traveling for an extended period of time. However, they also might be necessary if you're applying for a visa abroad and need to meet health insurance requirements.
Canadian Travel Insurance For Visa Purposes
If you're applying for a visa abroad, then you might notice a health requirement on the application form.
Canadians looking to apply for any type of visa within the Schengen Zone anymore, for example, will have to ensure they have the right kind of medical insurance.
This insurance must cover medical evacuation, repatriation, and coverage of at least €30,000 with zero deductible.
Schengen Visa Insurance is a little tricky to understand, and there are strict requirements regarding the type of company you can purchase the travel insurance from.
When you're traveling for longer than three months at a time or are applying for any type of visa, it's best to contact your travel insurance agent. It's also a great idea to contact the embassy of the country you'll be visiting.
You can find a list of all the embassies and their locations within Canada online. Most have email addresses and will respond to your questions in a timely manner.
Additional Add-Ons To Consider
Depending on where you're traveling to and what you'll be doing, you might ask your insurance provider or travel agent to throw on a few additional benefits. These can include:
Cruise Travel Insurance: This can act as an extension of your existing travel insurance policy. It will cover things such as missed port departure, cabin confinement, and payment for unused excursions.
Winter Sports Coverage: If you plan on going skiing or participating in any other winter sport, definitely check this out. It covers injuries and mountain rescue fees. However, it also covers payment for expensive rentals in the case that they close the piste.
Car Rental Insurance: This is typically something that's offered directly through your car rental company. If you want to purchase additional coverage or simply want to keep your insurance all in one place, you can also add it on to your travel insurance premium.
There are numerous other add-ons you can check out to fully personalize your premium. The best route to take is to speak with a qualified insurance professional regarding your travel plans.
They'll be able to analyze your needs and develop a 100% customized insurance package for your entire trip.
Find A Travel Insurance Agent In Canada
Having travel insurance explained to you directly might be a better way of understanding what you need out of your travel insurance policy.
It's best to search for the lowest insurance rates in Canada before deciding on one travel plan. Comparing quotes is the best way to ensure you're receiving the best price for your premium.
Get started today and request a free quote from us. We'll get back to you with a customized offer that includes everything you need to feel safe and secure while traveling abroad.