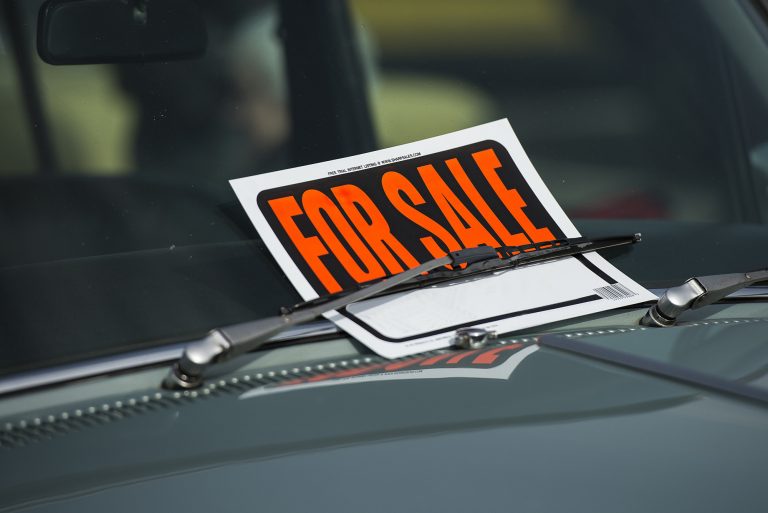 Cars and automobiles are large pieces of property. As such, there is an extra deal of work in buying or selling one when it comes to the paperwork involved. It isn't as simple as handing over the keys and that's that.
A car title is a piece of paper that serves as an owner's proof of ownership. But this slip of paper can be easy to misplace or lose if you aren't careful. What if this happens to you? Can you sell a car without a title?
There are steps you can take if you find yourself in this position. Read on, and we'll walk you through everything you need to know.
Does the Bank Have It?
You want to get this car off your hands and into the hands of another. If you're dying to 'junk my car for cash today,' then missing the title can be an irritating obstacle in your way.
Often, when a driver doesn't have the title in their possession, it's because the bank has it. If you had to take a loan to pay off your car, the bank often keeps the title in their position until the car is completely paid off.
Does that mean you can't sell the car until you completely pay it off? No, luckily not. Instead, you'll need to work with the bank and your new automobile buyer. You can use the money they give you to finish paying off the loan. Once you do this, you should be able to hand over the car and title with little to no problem.
If the bank you're working with is especially open and helpful, they may even allow you to exit the process, and they will sell the title directly to your buyer.
If the Title Is Lost
What if the title is just nowhere to be found, gone, vanished? That be a trickier situation. In most states, you will need a title in order to sell the car. There are some states where you can apply for a temporary permit to sell your car without one.
Still, even in these states, an owner must apply for a duplicate title in order to receive this permit. Most states have a 'lost title' section on their DMV page. You can work through the process, provide information from your bill of sale, and get a new one sent to you in no time.
If you really can't get a new title for some reason, your best move is to ensure you have the most detailed bill of sale possible. Make sure the bill has all the details on the car that you are selling. You may even want to get it notarized. Some states, like New York, have specific rules regarding bills of sale and you'll need to do your research.
This should be a last resort as selling a car without a title will be difficult. Buyers are likely to be skeptical if you don't have a title in your possession.
Can You Sell a Car Without a Title?
Many would-be car sellers are always asking, 'can you sell a car without a title?" The answer is complicated. On the one hand, yes, it is possible. On the other, you really should try to get the title in your possession before proceeding with the selling process.
Need more automobile advice? Check out our blog for more.