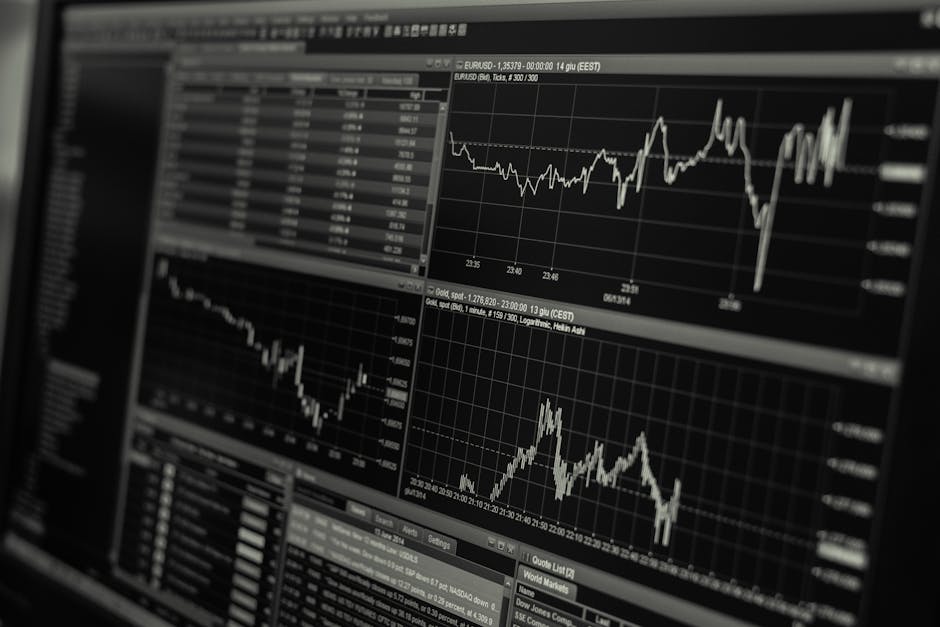 Box shares have been far from spectacular over the last quarter. In February 2019, prices for the content management specialist slumped by nearly 20 percent, which worried investors around the world.
However, this isn't a problem unique to Box, whose competitors have also struggled over the last few years due to the influx of competition and ever-changing consumer demands in the tech space.
So, what happens next? Is Box a shrewd investment for the remainder of 2019? Or should you spend your cash elsewhere? This Box stock price prediction will give you everything you wanted to know about what to expect next from this former high flier.
What is Box?
Box Inc. [NYSE: BOX] is a content management specialist that lets users share multiple files and documents in the cloud. It's one of the most-used programs in the productivity space, with hundreds of thousands of users.
Based in Redwood City, California, Box provides services for several apps and operating systems and employs nearly 2,000 people.
Box [NYSE: BOX] isn't a new company at all. Still, it has managed to compete with new tech startups in recent years. The company launched more than 14 years ago, back in 2005, before the cloud became synonymous with file sharing.
Unlike other file storage and sharing services, like Dropbox [NASDAQ: DBX], however, Box [NYSE: BOX] primarily caters to business users, which has given it a market edge.
View More »
As more companies move away from on-premises hardware to store sensitive data in the virtual world, Box [NYSE: BOX] has capitalized on the growing demand for cloud storage services.
In 2012, Box received $125 million in funding and received a further $100 million a year later, after investors like Coatue Management and Itochu Technology Ventures saw promise in the brand. This funding helped Box expand its company: In 2014, it acquired startup MedXT, which specializes in medical imaging software.
View More »
Should You Invest in Cloud Management Stocks?
Cloud technology is booming right now as more companies migrate their data to Saas providers, like Box. Nevertheless, choppy stock prices signal reasons to be concerned for investors.
Across the board, cloud management and file storage services have struggled on the stock market because of increased competition and changing consumer demand.
Sure, cloud technology is still popular, but there are many privacy concerns that surround this technology. Plus, new startups are conquering the industry, requiring established companies like Box [NYSE: BOX] to innovate.
Box [NYSE: BOX] has managed to stay one step ahead of its younger rivals, however, with a wide range of innovative services for business customers. This could reverse the company's fortunes in the future and potentially generate good returns for investors. Time will tell, of course.
Thing to consider before investing in cloud management stocks include:
1. Competitive Landscape
Box competes not only with the likes of Dropbox but with mega-companies like Amazon [NASDAQ: AMZN], which provides cloud-based solutions as well as Google [NASDAQ: GOOGL]and Microsoft [NASDAQ: MSFT].
View More »
Its competitive landscape is filled with the proverbial "murderer's row" of big tech titans. That makes thriving long-term a serious challenge.
In its favor is that when companies do choose Box, the churn rates are low, meaning its unlikely they leave Box.
2. Gauge Consumer Demand
Consumer demand and the success of cloud management stocks often go hand-in-hand, so pay close attention to the latest trends in the industry.
If security concerns take precedence over the benefits of moving to the cloud, revenue growth for companies like Box may very well slow.
Is Box Stock a Buy?
Looking at 2019 as a whole, it certainly has been a mixed bag for Box stock. The year started well when the company registered a 9% increase in stock after speculation about a takeover. However, just one month later, prices dropped dramatically, which scared some investors.
This fluctuation won't fill investors like you with confidence but, in today's world, many successful stocks jump and fall within a short amount of time, so this isn't always something to worry about.
You might want to play it cool for now and see how Box share price trends over the next few months to find a more compelling buy point.
What are the Risks of Buying Box Stocks?
Volatility
As you can see above, Box stocks have been volatile in 2019 so far. However, the company is positive about the future.
In fact, Box predicts that it will generate around $700 million in revenue for the full 2020 fiscal year, up more than 15% from the 2019 fiscal year.
Long-Term Success (or Failure)
Tech is one of the most difficult sectors for investors because everything moves at such a rapid pace. Unlike conventional investments (gold, silver, etc.), tech products come and go as people create new innovations.
While cloud management stock might be a worthwhile investment today, what about in 5 years? Or 10 years?
As an investor, you need to look to the future. Do you think this investment is your best bet?
The Bottom Line: Is Box a Buy or Sell?
Box is a company with nearly 15 years of experience. It isn't a wobbly startup; it's an established brand. As a result, investing in this company could be a safe bet.
On the other hand, Box has registered some mixed results this year. After a good start to 2019, the company faltered. Cloud management stocks as a whole are difficult to predict, so you will need to make the right choice based on your financial data and historical patterns.
Based on discounted cash flows and other valuation metrics, the intrinsic value of Box stock is as shown below.