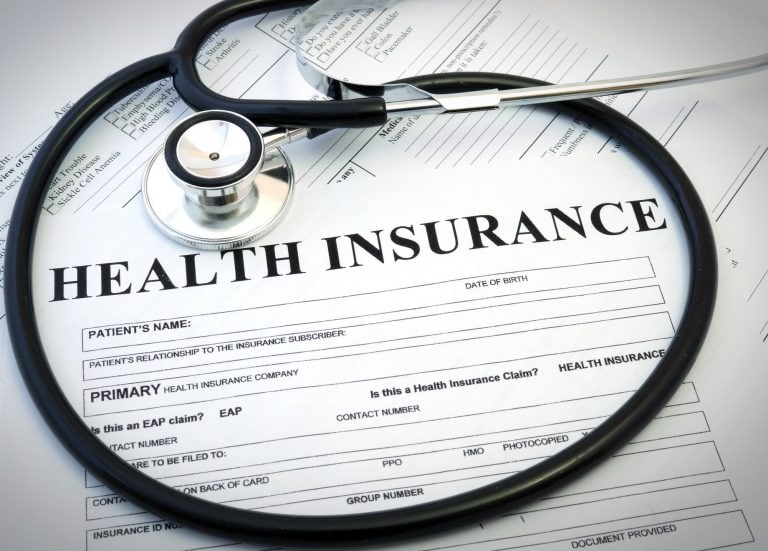 Originally posted on https://www.insurdinary.ca/benefits-green-shield-health-insurance/
What Are The Benefits Of Green Shield Health Insurance?
Looking for private health coverage in Canada? Green Shield health insurance plans are the popular choices and the best insurance for private insurance plan among Canadians.

Here Are The Benefits Of Green Shield Health Insurance.
In the news, we hear horror stories about the American healthcare model. Most of those stories focus on the cost our neighbors in the South must pay every year. We often breathe a sigh of relief and think, "Thank goodness that isn't us."
Or is it?
While its true the Canadian healthcare model covers some expenses, it doesn't cover everything. For that reason, more and more Canadians are purchasing extended benefits from private insurance companies.
The Problem At Large
When people discuss the Canadian healthcare model, they usually discuss the publicly funded side. "It guarantees everyone gets the help they need," we say.
The truth is, only certain expenses are covered by the Canadian healthcare model. Those expenses are ones deemed "medically necessary" by the Canadian Health Act. They include emergency hospital visits, diagnoses, and clinical visits.
That leaves the individual to cover all other costs. Common medical expenses not covered by the Canadian model include dental visits, vision problems, and appointments for mental illness. Treatments not covered include prescription medications, chiropractic services, and physiotherapy.
In fact, when all is said and done, most Canadians end up paying 30% out of pocket.
Some Canadians who are fully employed receive extended benefits through their employer. Depending on the plan offered, those extended benefits can cover anywhere from a percentage to all extra costs.
While the Canadian economy is growing, it still suffers from the same stagnant growth as the American economy. Lay-offs occur, and full-time employment is not guaranteed.
Those who are contractors, unemployed, or underemployed must turn to private healthcare companies for extended benefits. Green Shield insurance plans offer those benefits.
How Green Shield Insurance Plans Help
Search an insurance plan aggregation website, and likely Green Shield insurance plans will pop up.
Currently, InsuranceGo rates Green Shield Canada a 4 out of 5 thanks to its plan flexibility and excellent customer service.
Let's take a look at why Green Shield health plans outshine their competitors below.
THE PRISM PROGRAMS
InsuranceGo notes that one of Green Shield Canada's greatest attributes is its innovation. The company is dedicated to providing health plans that Canadians actually need. Because of that dedication, plan coverage is always changing to include coverage that is in-demand.
In that respect, Green Shield Canada features some of the most specialized plans in the Canadian healthcare market. Virtually any Canadian will find a plan that suits their needs under Green Shield Canada.
The main Green Shield health plans, though, are under its Prism programs.
PRISM PROTECTION
Under Green Shield's Prism Protection plan, you can choose from three different plans.
These three plans focus on providing basic health coverage as well as basic dental coverage. All of Prism Protection's plans offer coverage, regardless of whether or not you have a pre-existing condition. When you sign up for Prism Protection, you are guaranteed enrollment with no required underwriting.
Additionally, the Prism Protection plans offer an alternative for covering treatments and services not deemed "medically necessary."
PRISM SPECTRA
Like Prism Protection, Prism Spectra offers three plans.
These plans extend to your family and are known for their high benefit maximums. Those benefits include dental coverage. In fact, all three plans fully provide benefits for your entire family.
For that reason, Prism Spectra is the choice program for those who opt out of their company's insurance plan.
PRISM CONTINUUM
Prism Continuum also offers three plans, all of which accept individuals with pre-existing conditions.
Best of all, the three Prism Continuum plans automatically accept your membership if you apply within the 60-day frame following loss of your current coverage. In that respect, it is the perfect program for those who have been laid off and lost their extended benefits involuntarily.
CUSTOMER SERVICE
Part of the reason why Green Shield health plans rate so high is the provider's staff.
Many individuals who've bought through Green Shield have praised its knowledgeable, friendly staff. They exemplify the company's dedication to social well-being. It takes its responsibility to bettering Canadians' lives seriously, and that dedication reflects in its choice of employees.
PRE-AUTHORIZATION
Pre-Authorization may be required when a treatment might exceed $300.
If that's the case, then you'll need to submit a detailed plan for treatment to Green Shield Canada. Based on the description, Green Shield Canada will make a decision concerning your benefits coverage for the treatment. That decision is made using the provider's expert knowledge of medical and dental practices.
DIRECT PAYMENT FOR YOUR HEALTHCARE PROVIDER
One major benefit of having a Green Shield health insurance plan is direct payment.
Your healthcare provider can directly bill Green Shield Canada, and the company will pay directly in response. You won't have to suffer the dreaded "middleman" treatment. Additionally, in some cases, you won't have to pay anything out of pocket.
It is important to know that not all services will qualify for direct payment. In some cases, you'll still have to file a claim.
DIRECT PAYMENT FOR YOU
If you do need to file a claim, you need to file it within 12 months of the service or treatment. Simply complete the claims form and then mail it in.
Once the claim has been processed and approved, Green Shield Canada will either send you a cheque or directly deposit the payment into your bank account. In either scenario, you will receive an e-mail notification.
If you elect to receive a cheque, it will be put in the mail two days following processing. If you don't receive the cheque, you have three weeks from the date on the original cheque to request a replacement. For this reason, Green Shield Canada strongly recommends you elect direct deposit.
TRAVEL INSURANCE
Green Shield Canada offers travel insurance through some of its plans. Its travel insurance provider is the international company, Allianz Global Assistance. It offers assistance in 20 different languages 24 hours a day, seven days a week.
Prior to any international traveling you do, you should contact Green Shield's traveling division. Give them the area code and phone number for the place you'll be staying.
Have More Questions About Green Shield Health Insurance? Reach Out!
At Insurdinary, we want you to find the health insurance plan that suits your needs. No question at all that Green Shield Health Insurance plans is the best insurance product for Canadians, but if you're still shopping around and looking for the other best private health coverage in Canada for comparison purposes you are free to do so.
For more questions about Green Shield health insurance plans or any other insurance plans you see on our website, contact us! We'll be happy to help!