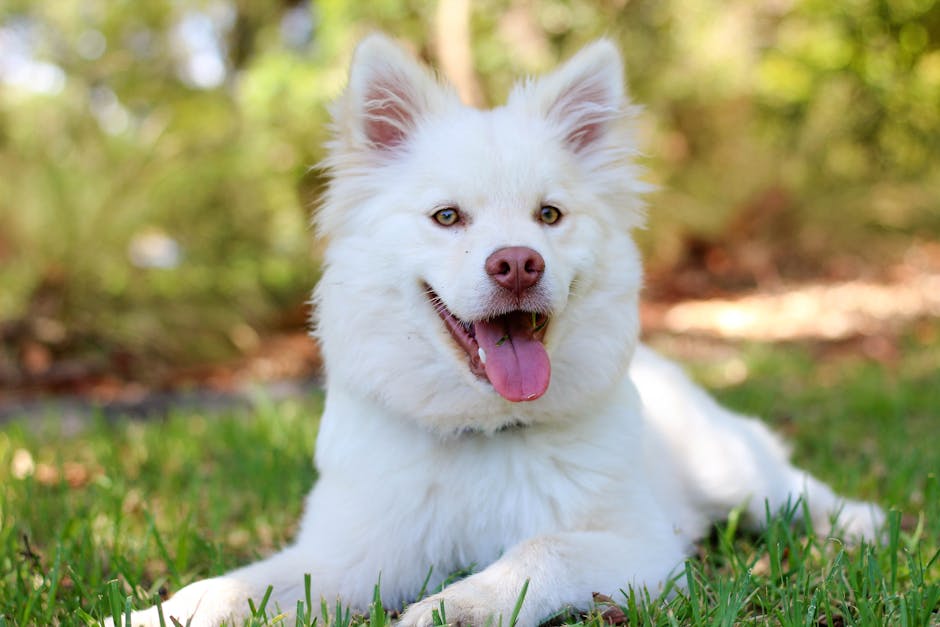 Many of us know Benadryl as a helpful medicine that can assist greatly with seasonal allergies that leave us uncomfortable. That said, how does this popular medication option work with our dogs, and what should we know about it? Is It a good option to give your dog for their allergies?
What Is Benadryl for Dogs?
Like many other medicines used for the purposes of getting a handle on seasonal allergies, this medicine is an antihistamine.
What that means is that it travels to smooth muscle as well as blood vessels and blocks receptors for H-1, successfully keeping histamines at bay.
As a result, we can get relief from runny noses, sneezing, itchy eyes and a whole lot more. On top of that, Benadryl for dogs can also help to lightly sedate dogs when they might be prone to motion sickness.
Generally speaking, veterinarians consider it to be very safe for use on dogs, but there are still some side effects you should know about!
What Is Benadryl Used For?
Most often, this medication is used to fight against allergies. However, it can be helpful to know about all uses that Benadryl can have. You never know when it might come in handy for either yourself or your canine companion.
1. Treating Allergies With Benadryl
Most of us know what allergies look or feel like in humans. However, dogs can also experience the symptoms of allergies, but often show it in ways we may not be as familiar with. In many cases, allergies in dogs can show up on their skin, presenting itself in your dog itching often.
Though it is possible for allergy symptoms to show up as a runny nose, watery eyes or frequent sneezing, these symptoms in dogs can also be signs of something worse.
As a result, if you notice these kinds of signs in your dog then it's a good idea to get them checked out before using Benadryl for dogs, just to make sure.
Some of the allergies that Benadryl can assist with are:
Food allergies
Reactions to insect or snake bites
Seasonal allergies
Environmental allergies
Make sure to get your dog checked out if you notice allergies in your dog that appear similar to human allergies. These can be signs of something more serious that needs to be treated by a vet.
2. Benadryl For Hives
Hives can be a huge source of discomfort for humans and animals alike. While for us, they can sometimes be a signal for something more serious, in dogs they are often due to simple allergic reactions.
As a result, giving dogs Benadryl can be a useful way to treat them.
Keep in mind that while hives can look pretty terrible, they typically aren't too difficult to treat in our furry friends.
So keep calm, try to keep your dog as comfortable and happy as possible and they'll likely get through the treatment without any complications.

3. Treating Motion Sickness With Benadryl for Dogs
For those who like to travel often with their pets, Benadryl for dogs is also a great option for helping them to avoid motion sickness.
So if your dog has a tendency to feel ill during longer car rides, flights or on any other kind of transportation, it can be helpful to keep this in mind.
Some can also choose to use Benadryl as a short-term solution for pet anxiety, but there are likely better options out there for that purpose, which your vet can provide.
4. Benadryl For Mast Cell Tumors
Often when dogs get mast cell tumors, there can be a large release of histamines due to cell degranulation. Benadryl can be fantastic for helping with these symptoms, easing your dog's stresses a little bit as they heal.
5. Using Benadryl For Heartworms
If you have a pet that is being treated to get rid of heartworms, then Benadryl can also be a useful ally for symptoms that result from that treatment. That way, your dog can heal without being left feeling miserable while the heartworm treatment works to clear away the more serious problem.
What Ingredients Are In Benadryl?
There are many ingredients found in Benadryl for dogs, but Diphenhydramine is the only active ingredient, while others are inactive. This ingredient is able to decrease the effects that histamines are having in your dog's body.
What Is Diphenhydramine?
What many of us may not know is that Benadryl is simply a brand name that represents the most active ingredient. As a result, when we're shopping for Benadryl, we're really shopping for diphenhydramine HCL.
It's also important to know that diphenhydramine is what's known as an antihistamine of the first-generation. What that means is that it is non-selective in the peripheral H1 receptors and the central nervous system receptors while not inducing drowsiness. That said, diphenhydramine for dogs can also have a higher chance of receiving adverse reactions, so it's important to watch out for them!
When An Allergic Reaction Needs A Vet
There are a lot of different kinds of allergic reactions out there, so it's important to know which ones might signify that a trip to the vet is in order.
While Benadryl does help for most of the more mild symptoms, it's not going to be effective when your dog is experiencing more serious ones.
Some of the symptoms you should look out for are problems breathing or swelling in the facial area.
These are often a sign that the allergy is more severe, and the help of a vet is needed. Benadryl for dogs will not be a useful tool under these circumstances.

Benadryl For Dogs: Dosages And Warnings
Generally speaking, Benadryl should be given to your dog in the form of a tablet, as per the instructions of your vet. However, in rarer cases, you can mix in some liquid Benadryl with your dog's food. However, liquid Benadryl for dogs should only be used after talking to your vet, and understanding the exact amount to use and how often.
The dosage of Benadryl that is deemed appropriate for your dog is often based on their weight. If you want a formula that is a little more specific, it would be best to consult your veterinarian for proper dosing as there are different strengths of Benadryl.
How Much Benadryl Can My Dog Have?
Every dog is different and can have different needs when it comes to medications. Each dog can have a different response to Benadryl, so it's necessary to make sure that you talk to your vet about how much Benadryl you should use for your dog as well as how often you should provide it.
Generally, the doses of Benadryl recommended for dogs are as follows:
Dog Weight Recommended Dosage
30lbs or lighter 10mg each dose
30 to 50lbs 25mg each dose
Over 50lbs 50mg each dose
Make sure to follow these doses as well as the recommendations of your vet carefully, as side effects and overdoses can occur in Benadryl doses that are too high. It can also be helpful to know that dogs can also use Benadryl, but the doses may be different from these guidelines, so make sure to ask your vet before providing it to your pet.
Benadryl Side Effects
Just like with any new medicine, it's important to keep an eye out for any unpleasant side effects. For dogs, Benadryl is typically considered to be very safe, but it's still a good idea to watch your dog after using it the first couple of times, just to make sure they don't have an adverse reaction.
Common Benadryl Side Effects
Some of the common side effects to watch out for are:
Sedation
Dry mouth
Rapid breathing
Urinary retention
Hypersalivation
Heightened heart rate
While these side effects can be troublesome, they often aren't serious. However, there are some that are worth keeping an eye on, such as urinary retention. This can cause trouble for dogs that may have existing liver or kidney problems prior to using the medication, as it can cause the issue to worsen.
Uncommon Benadryl Side Effects in Dogs
These are side effects that can occur, but tend to be much less frequent:
Vomiting
Increased appetite
Diarrhea
Decreased appetite
Keep in mind that these effects do tend to be a lot less common, but they can still occur. If you're trying out Benadryl for your dog for the first time, then keep an eye on them to make sure they are eating well and aren't experiencing any of these less common side effects.
Side Effects Of Diphenhydramine
Being the active ingredient in Benadryl, diphenhydramine comes with the same kinds of reactions that you can see in Benadryl. If you are concerned about using diphenhydramine or Benadryl with your dog, then make sure to talk with their vet beforehand.
When Should You Avoid Benadryl?
There are sometimes when dogs and Benadryl just aren't going to get along well. For example, some conditions can become worse when using Benadryl. These can include issues like cardiovascular disease, high blood pressure and glaucoma.
Furthermore, you should avoid using Benadryl if your dog has these conditions:
Pregnancy
Angle-closure glaucoma
Heart failure
Seizures
Bladder/neck obstructions
Prostatic hypertrophy
Allergic lung disease
If your dog experiences one or more of these conditions, make sure to talk to your vet about what other options may be available. After all, it's better to be safe than sorry when it comes to your beloved pet!
Looking Out For A Benadryl Overdose
It's extremely important to try to avoid overdosing your dog with Benadryl, as it can affect the central nervous system and result in hyperexcitability. If you notice signs of overdose in your dog, then it is exceedingly important that you get your dog to a vet.
These signs can let you know if an overdose is happening:
Constipation
Dilated pupils
Agitation
Seizures
Rapid heart rate
Is Benadryl For Dogs Safe?
Although Benadryl is often deemed to be safe to use with dogs, it's important that you watch out for side effects. This is especially true for side effects that are signs of an overdose. If you notice worrying symptoms, then make sure to get to your dog to a vet as quickly as you can.
Alternatives To Benadryl
There are options when it comes to using Benadryl for your dog. This is important to keep in mind when your dog has an adverse reaction to it, or a condition that won't allow Benadryl to work well. Many also find that these natural choices have minimal side effects, making them very useful!
CBD For Dog Allergies
CBD can be a great way to treat allergies in your pet in a more natural way. They tend to work better in situations where conditions may rule out Benadryl as an option. Furthermore, there are a variety of other benefits that your pet can get from options like these Hemp Dog Treats!
Some of these benefits include:
Brightening dull coats
Soothing itchy or dry skin
Reducing problems with dandruff or itching
Healing cracked paw pads
With so many great effects, your dog will surely be feeling better in no time at all.
CBD For Anxiety In Dogs
Furthermore, CBD treats have shown to be very helpful when you have a pet that is suffering from anxiety. This can be a common problem in pets, whether they are afraid of something specific like thunder or fireworks or have separation anxiety when you're away.
Consequently, there are fantastic CBD choices that can replace anxiety medications as well as Benadryl. Some of these choices include PurCBD+ PhytoCannaBinoid Oil as well as delicious Hemp Soft Chews! All of these options have been used as great ways to improve the health and happiness of your dog.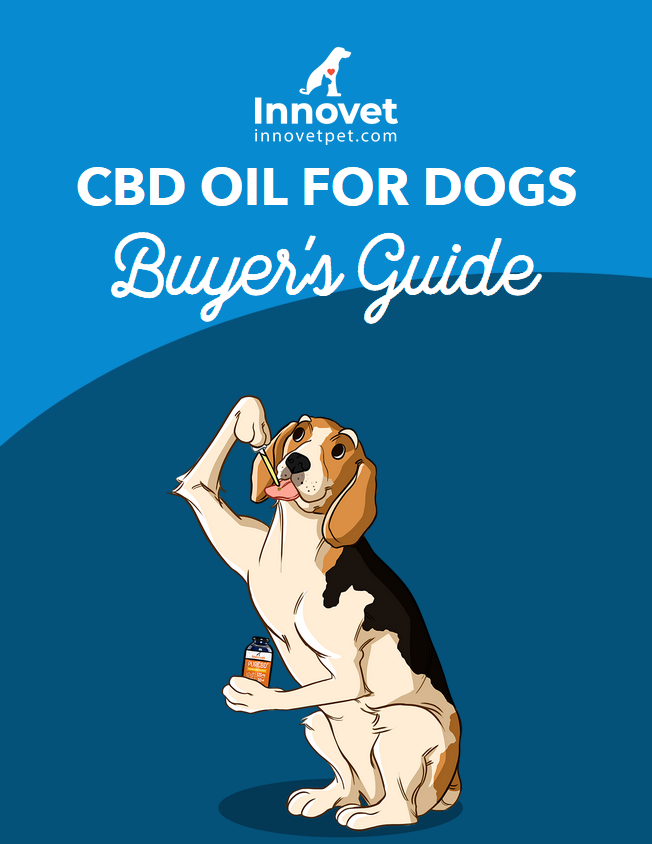 Don't buy CBD without downloading our FREEcomplete CBD Oil Buyer's Guide for Dogs!
All the information you need to know when purchasing CBD products and more!
Download Now
Not only are they more natural, but with the tinctures specifically, you can have complete control over every little drop. This makes it much easier for you to slowly allow your dog to get used to it, which can be helpful when you want them to have a gentle recovery.
Dogs Benadryl: Final Thoughts
It can be awful to watch our dogs suffer, even with something as simple as allergies! On top of that, it can be frustrating to try out a multitude of different medications, trying to find the one that works without causing a ton of unpleasant side effects for your dog.
Finding the safest choice can be so difficult, so it's fantastic to know that there are natural choices out there. Whether you want something for a dog who simply can't use Benadryl or something that can function as a long-term solution, CBD may be a great way to help your dog to feel more comfortable overall.
Approved by:
Dr. Ivana Vukasinovic
Doctor of Veterinary Medicine, University of Belgrade
Ivana Vukasinovic grew up in Serbia and attended the University of Belgrade where she received a degree in Veterinary medicine in 2012 and later completed surgical residency working mostly with livestock. Her first year of practice was split between busy small animal practice and emergency clinic, and after two more years of treating many different species of animals, she opened her own veterinary pharmacy where an interest in canine and feline nutrition emerged with an accent on fighting animal obesity. In her free time, she acts as a foster parent for stray animals before their adoption, likes to read SF books and making salted caramel cookies.