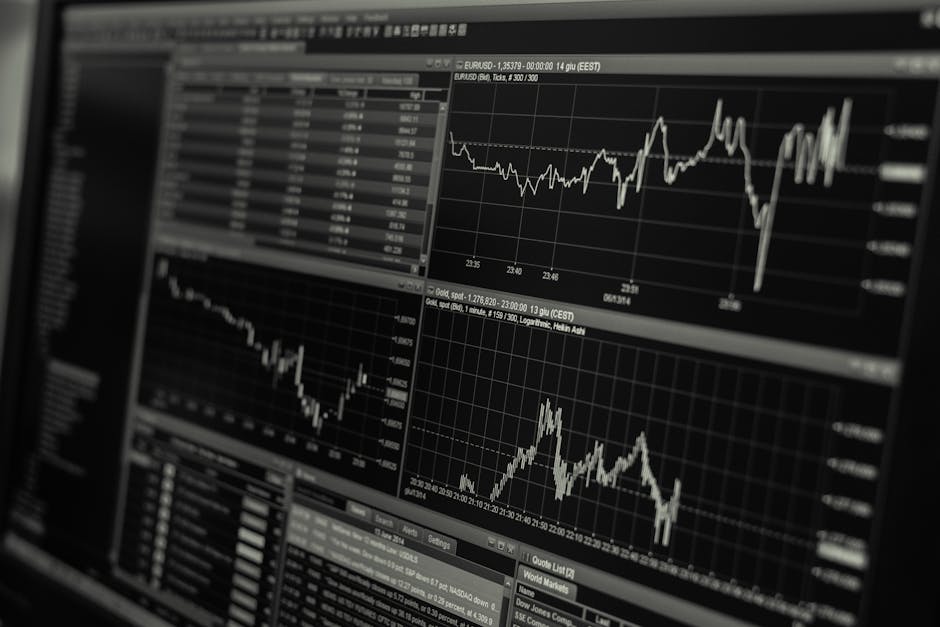 Avast Stock Forecast: Cybercrime is more common than ever before, and industry experts estimate the total damage caused by cybercriminals in the trillions.
Large organizations are investing substantial amounts in cybersecurity, and that figure is going up every year. By 2022, global spending on cybersecurity is projected to reach $170 billion.
Small and medium sized companies are less likely to make big investments in cybersecurity. In many cases, they simply lack the resources necessary to add comprehensive security measures to their IT infrastructure.
But which stocks are best positioned to solve the cyberthreat issue facing businesses and consumers?
The Market Opportunity for Avast
In 2019, small and medium sized businesses made up just 13 percent of the total cybersecurity market, and their average spend was approximately $500 each.
Some small and medium sized business leaders fail to take precautions, because they are under the impression that cybercriminals focus on big companies. Unfortunately, this pervasive myth has left many businesses open to attack.
In recent years, more than half of all attacks were launched against small and medium sized businesses, in part because their defenses are minimal and easy to overcome.
View More »
Unlike large organizations with the cash resources needed to recover from a data breach, smaller companies often find themselves out of business after falling victim. In this environment, companies that offer end-to-end cybersecurity services are in high demand.
Investors know that cybersecurity is a growing industry, and now is the time to get on board. However, the industry is crowded, and it can be difficult to select the stock that is most likely to deliver shareholder value. Avast is a big name in cybersecurity, and it has been in business since the internet came into being – but is Avast stock a smart buy?
Over 400 Million Active Users Trust Avast 
Avast is an important ally in the war against cybercrime. Founded in 1988, it has been on the cutting edge of digital security since digital security first became necessary. Until 2018, it was a private company. In May of that year, Avast held an IPO, and it now trades on the Prague Stock Exchange and on the London Stock Exchange.
One of the factors that sets Avast apart from the competition is its use of machine learning to continuously improve the digital security tools offered to consumers. The platform has 435 million active monthly users who generate massive amounts of data.
Through a cloud-based machine learning engine, Avast tools utilize the data to improve artificial intelligence capabilities, resulting in security that is smarter and faster than anything competitors can offer.
How Avast Protects Consumers
Avast offers security tools for individuals and businesses, covering everything from complex global networks to personal mobile devices.
The company's goal is to protect data, prevent identity theft, and maintain the privacy of web users. It offers a line of security and privacy tools that include cross-platform VPN options, a comprehensive set of antivirus solutions, and the privacy-focused Avast Secure Browser.
Many of these tools are available at no charge to individual users, though business users are required to pay.
In addition to digital security tools designed to protect users from external cyberthreats, Avast has a suite of apps that promote family safety. Some of the most popular features include child locator tools, as well as tools that give parents the option of monitoring and setting limits on their children's online activities.
Avast's product line doesn't stop with protecting online activities. There are also options for protecting home Wi-Fi networks and the smart devices connected to these networks. As smart homes grow in popularity, this type of security will be in higher demand.
View More »
Avast Is The Cybersecurity Solution for Businesses
Businesses also benefit from Avast's advanced security platform. The company offers comprehensive end-to-end security solutions for small and medium sized organizations. With at least half of all cyberattacks directed as these sorts of companies, Avast tools are critical for protecting data, preventing downtime, and preserving the reputation of its business clients.
Overall, Avast has proven itself as a reliable provider of digital security services. In an average month, Avast tools successfully prevent approximately 1.5 billion malware attacks, and they block more than 500 million visits to potentially harmful websites.
Avast is a global operation headquartered in the Czech Republic, with offices in Europe, North America, and Asia. While its customers can be found worldwide, Avast's top markets are the United States, Canada, Brazil, Germany, Russia, and France.
Investors are convinced that Avast's cybersecurity products are effective, and the massive client list proves there is a demand for these services – but can the company return value for shareholders? Is Avast a buy?
Avast Stock Forecast
In 2015, Avast reported $251 million in revenue. That figure has grown dramatically in the years that followed.
Business leaders project $869 million in revenue for 2019, and analysts suggest that 2020's revenues could reach $926 million.
For the third quarter of 2019, Avast reported revenue totaling 218.3 million, which represents a year over year increase of 9 percent. For the nine months ending September 30, 2019, Avast had total revenues of 640.1 million – a year over year increase of 9.1 percent.
View More »
Avast is committed to staying ahead of cybercriminals, and it isn't afraid to spend on research and development. The company invests more than $70 million per year to ensure it stays on the cutting edge of constantly changing cyber crime schemes.
Even with heavy research and development expenses, Avast is turning a strong profit. In 2018, the company's operating margin was just under 40 percent. That means there is plenty of room to return value to shareholders.
Stock prices have increased by over 39 percent in the past year, and if revenue projections remain steady – as business leaders have said they will – that growth trend is likely to continue. That makes Avast a solid buy.