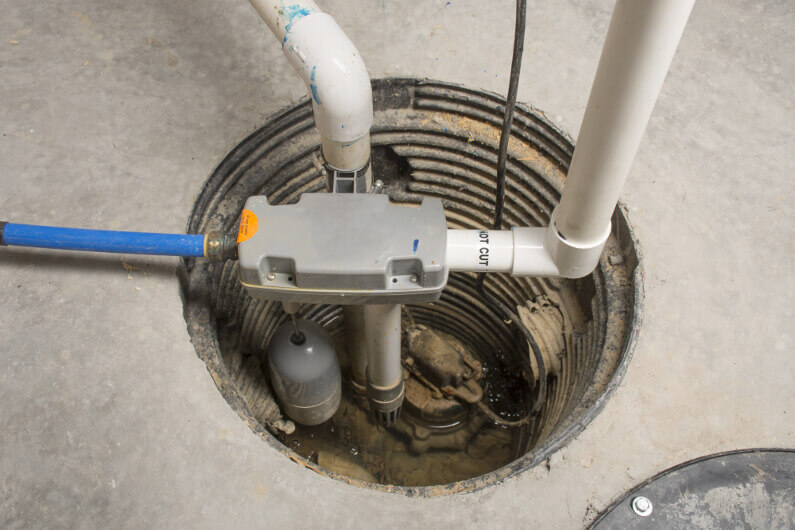 One of the biggest mistakes homeowners make is neglecting their sump pump.
Sump pumps are not meant to last forever. Like any other appliance, they need to be properly maintained and periodically replaced.
Many homeowners purchase their home and never give the sump pump another thought. The truth is, sump pumps have an important job to do.
You can't afford to forget about sump pump repair. If you neglect your sump pump and it fails, the cost of a water-damaged basement will give you sticker shock.
Fortunately, giving your sump pump the attention it deserves is an easy way to avoid a flooded basement.
Keep reading to learn more about some of the signs your sump pump needs to be repaired.
1. It's Old
While this seems obvious, many homeowners don't even know how old their sump pump is.
A safe rule of thumb? If it's at least seven years old, or it's been seven years and you haven't replaced it, now is the time.
You can check the owner's manual for your sump pump, but don't be surprised if you don't find any specific numbers. Sump pump manufacturers don't guarantee the lifespan of their product because they can't.
The life expectancy of your sump pump is completely dependent on where you live, how much, and how hard it has to work. A sump pump working in an area that receives significant rainfall will have a much shorter lifespan than a sump pump working in the desert.
That's why it's better to air on the side of caution.
Most insurance companies recommend yearly inspections of your sump pump. This will give you an idea of its age and when it needs to be replaced.
Along the same lines, if your sump pump is not used often, it can experience a reduction in shelf life. This is similar to how a car battery works.
2. It's Rusty
Visible rust is another sign it's time for a replacement.
You might think that rust is from battery corrosion, but it can be caused by bacteria. This type of bacteria, called Iron bacteria, causes discolored and a dangerous gel.
This gel isn't dangerous to humans, but it can clog your sump pump and other plumbing. Basically, it blocks the water flow in drainage systems.
3. It's Loud
Your sump pump shouldn't be making weird noises.
If you hear loud or excessive noises coming from your sump pump, it's probably in need of repair. Most likely, you are dealing with damaged or worn parts that need replacing.
If you suspect the noise you hear is the motor, your sump pump might have a failed bearing.
However, if the noises sound more like rattling or grinding, you could have a damaged or jammed impeller. This is the fan located on the bottom of the pump that pulls water inside.
Impellers are the opposite of propellers. They draw in water instead of propelling air along.
Impellers can become bent or damaged if they suck up hard debris. This will cause wobbling and stress to the shaft that the impeller spins on.
It will cause the device to make a funny noise and is telling you of the problems to come. In this case it's pretty hard to re-bend the impeller, so you might be better off replacing the unit.
4. It's Always Running
Does your sump pump seem like it's running all the time?
Chances are, there's a problem with the switch. Sump pumps work by relying on a float and an on and off switch. When one of these doesn't work right, the sump pump doesn't turn on and off properly.
Sometimes the switch loses its connection to a power source, or the pump moves in the basin. Your sump pump should not be running all the time for no reason.
If you notice constant running, there's a good chance that your sump pump isn't going to be able to handle the amount of water it should and it needs repaired or replaced.
If your sump pump doesn't run all the time but it runs for a noticeably long time, there could be a problem with the pump. The pump just might not have the required horsepower for what you are asking it to do. This means both the amount of water and the distance to pump it.
5. It's Running at the Wrong Times
On the other hand, if your sump pump is turning on and off too often, especially when it's raining and should be running, it probably needs a repair.
You could have an issue with the position of the float switch, which can cause the sump pump to turn on for only a small amount of water. Or, it could be a more complicated issue.
You could have an issue with the wiring in the sump pump or your house itself. Also, if there's a short anywhere in these electrical systems, the pump with turn on and off randomly.
If You Need Sump Pump Repair
If you are reading these signs and think you might need sump pump repair, you should contact a professional right away.
Most homeowner's fail to realize that sump pumps require regular repair and maintenance. If you live in an area that gets a lot of rain, you'll need to pay even more attention to your sump pump.
If you're in doubt of whether your sump pump is working correctly, don't hesitate. Call us today because the cost of a repair is nothing compared to the cost of a flooded basement.