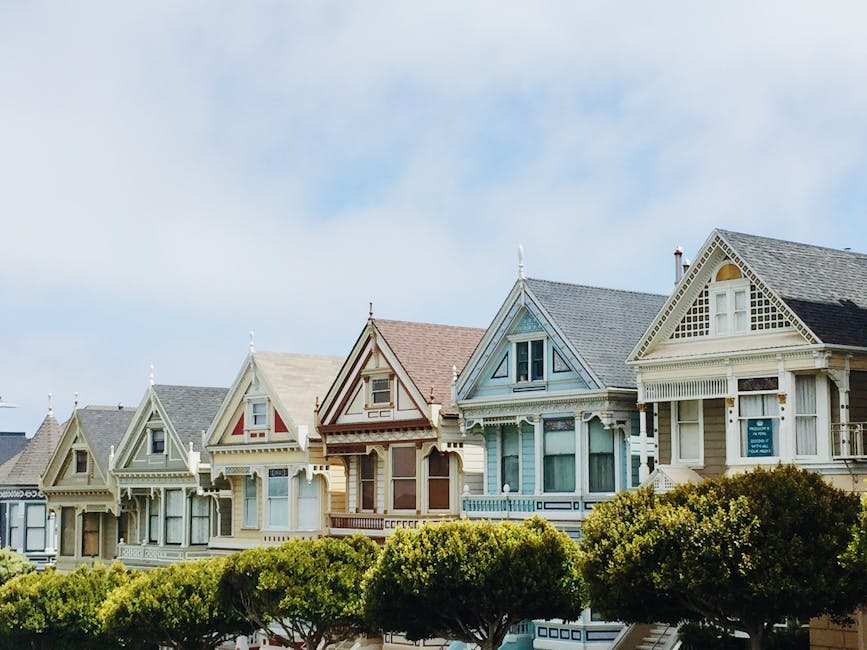 Real Estate Quotes
Buyers decide in the first eight seconds of seeing a home if they're interested in buying it. Get out of your car, walk in their shoes and see what they see within the first eight seconds. – Barbara Corcoran
Typically, the research tells us, that a high quality real estate agent that really knows what they are doing will add more to the equation than they cost. Because people make mistakes when selling their own home – the mistakes are costly… –Dave Ramsey
Don't beat yourself up. Some transactions will naturally go smoothly, and others are a month of challenges. Learn what you can from each transaction, move on, and start the next one. – Kurt Uhlir
A real estate agent has two property listings. Now add 11 more. What does the agent have now? Happiness. That agent has happiness. – Tim Dulany
In any market, in any country, there are developers who make money. So I say all of this doom and gloom, but there will always be people who make money, because people always want homes. – Sarah Beeny
To be successful in real estate, you must always and consistently put your clients' best interests first. When you do, your personal needs will be realized beyond your greatest expectations – Anthony Hitt
Now, one thing I tell everyone is learn about real estate. Repeat after me. Real Estate provides the highest returns, the greatest values, and the least risk. – Armstrong Williams
Real estate is the purest form of entrepreneurship – Brian Buffini
Real estate is never easy. There are late nights, early morning, no weekends, and infrequent vacations…but the payoff is that you get to help people through one of the biggest decisions in their lives and make their dreams come true.
There are multiple lists of the same 10 real estate quotes that people toss up. We wanted something more. Our team combed through more than 15,000 web sites, 115,000 tweets, countess Pinterest pins, 300 hours of keynote speakers and a ton of other sources to find you the most real estate quotes that will inspire you for the long-haul, motivate you to take the next step in your business, and hopefully laugh a little too.
In today's real estate market, we all get little sleep. You deserve at least five minutes to feel inspired and laugh. Don't you? I hope that this list of deservedly famous real estate quotes will give you the break you need to recharge today. Happy reading!
Real Estate Quotes for Buyers and Sellers
Need a quote to show your clients the value of real estate pro and save them from the mistake of FSBO or iBuyer? Looking to buy or sell your house and wondering what to look for in an agent? These will help.
I'm a big believer in a high-quality realtor and I endorse realtors for that reason. High-quality real estate agents all over America.
– Dave Ramsey, American Radio Show Host and Personal Finance Expert
There have been few things in my life which have had a more genial effect on my mind than the possession of a piece of land.
– Harriet Martineau, British social theorist and Whig writer, often cited as the first female sociologist
Now, one thing I tell everyone is learn about real estate. Repeat after me. Real Estate provides the highest returns, the greatest values, and the least risk. – Armstrong Williams, American Entrepreneur and Author
Vet your realtor up front – make sure they are qualified up front before you sign. – Egypt Sherrod, Television Personality and Real Estate Broker
Realtors are the gatekeepers of community! – Trent Williamson
Winter is the time for comfort, for good food and warmth, for the touch of a friendly hand and for a talk beside the fire- it is the time for home. – Edith Sitwell, British Poet
He is not a full man who does not own a piece of land. – Hebrew Proverb
It is a comfortable feeling to know that you stand on your own ground. Land is about the only thing that can't fly away. – Anthony Trollope, English Novelist
Typically, the research tells us, that a high quality real estate agent that really knows what they are doing will add more to the equation than they cost. Because people make mistakes when selling their own home – the mistakes are costly… – Dave Ramsey, American Radio Show Host and Personal Finance Expert
Inspirational Real Estate Quotes
Running a successful real estate business requires a lot of work, and some days you might feel you like won't see the fruits of your labor. That's why we've gathered these motivational quotes to push you through rough patches and gray days to the brighter movement ahead.
There's always oppotunity in real estate. It's just a matter of finding that opportunity in the current market. – Samantha DeBianchi, Realtor and TV Personality
Success is actually a short race — a sprint fueled by discipline just long enough for habit to kick in and take over. – Gary Keller, Founder of Keller Williams
Realtors are the champions of their communities! – Kurt Uhlir, American Entrepreneur
---
Originally posted on YouTube by Showcase IDX

To be successful in real estate, you must always and consistently put your clients' best interests first. When you do, your personal needs will be realized beyond your greatest expectations – Anthony Hitt, Engel & Völkers
The difference that I learned of people who succeed at a high level and people that don't – is that people who succeed at a high level: learn from their failures, get up and go on. – Gary Keller, Founder of Keller Williams
Want to disrupt real estate? Ask yourself what people don't like about the real estate experience and what they're doing outside of the tools you provide them. – Kurt Uhlir, Keynote Speaker on Marketing and Real Estate
If you can have the passion, then passion will carry you, it will motivate you. It will allow you to overcome the obstacles. – Ben Caballero, of HomesUSA.com
Real estate is the purest form of entrepreneurship – Brian Buffini, Business Coach
In the end, step up, be the professional, and do your job. That's really what successful full time agents focus on. They get rid of all the noise and do what matters. – Adam Contos RE/MAX CEO
A real estate agent has two property listings. Now add 11 more. What does the agent have now? Happiness. That agent has happiness. – Tim Dulany, Colliers International
Famous Real Estate Quotes
Buyers decide in the first eight seconds of seeing a home if they're interested in buying it. Get out of your car, walk in their shoes and see what they see within the first eight seconds. – Barbara Corcoran, Founder of The Corcoran Group, TV Personality, Author
Don't beat yourself up. Some transactions will naturally go smoothly, and others are a month of challenges. Learn what you can from each transaction, move on, and start the next one. – Kurt Uhlir, Entreprenuer, Speaker, and Business Advisor
Real Estate investing, even on a very small scale, remains a tried and true means of building an individual's cash flow and wealth. – Robert Kiyosaki, Businessman and Author
Real estate is my life. It is my day job if you will but it consumes my nights and weekends as well. – Ivanka Trump
The best investment on earth is earth. – Louis Glickman, Real Estate Investor and Philanthropist
I will forever believe that buying a home is a great investment. Why? Because you can't live in a stock certificate. You can't live in a mutual fund. – Oprah Winfrey, Media Executive, TV Personality, and Philantrhopist
Real estate cannot be lost or stolen nor can it be carried away. Purchased with common sense, paid for in full, and managed with reasonable care it is about the safest investment in the world. – Franklin D Roosevelt, 32nd President of the United States
The strength of a nation lies in the homes of its people. – Abraham Lincoln, 16th president of the United States and Lawyer
Find out where the people are going and buy the land before they get there. – William Penn Adair, Leader of the Cherokee Nation
Every person who invests in well-selected real estate in a growing section of a prosperous community adopts the surest and safest method of becoming independent, for real estate is the basis of wealth. – Theodore Roosevelt, 26th President of the United States
Real Estate Quotes: Business, Marketing, and Lead Gen
The experience of a seasoned entreprenuer is priceless – an no matter how many podcasts you listen to and books you read, you simply can't replace the experience they've gained through actually doing the work, failing, and succeeding as they've built companies.
Here are some of the best pieces of real estate business advice from seasoned entreprenuers, marketers, and real estate pros to help propel your business in the right direction.
In any market, in any country, there are developers who make money. So I say all of this doom and gloom, but there will always be people who make money, because people always want homes. – Sarah Beeny, English Property Seveloper and Television Presenter
I look for partners who answer their phone, return calls fast, return emails fast… – Mark Spain, Founder of Mark Spain Real Estate – 1 team in the United States for closed sales
The things people search for provide a road map of sorts for agents and marketers… Today, the most successful people in real estate will begin to predict what people want. – Kurt Uhlir, Marketing and Innovation Executive
If you don't adopt disruptive technology, you will be disrupted. – Brad Inman, Internet Entrepreneur
If you have not made a change in your real estate business to ensure you have technical competency, you are way behind. – Elizabeth Mendenhall, Past President of National Association of Realtors®
Privacy has a competitive advantage and being able to show your customers that you take this seriously, that you've got their back and you're protecting them, is going to be probably the biggest opportunity that's out there in real estate. – Scott Lockhart, CEO at Showcase IDX
The key to being a good broker is networking. I have a wonderful relationship with other agents, which in this business you must have. -Jade Mills, Coldwell Banker
If you can have the passion, then passion will carry you, it will motivate you. It will allow you to overcome the obstacles. – Ben Caballero, of HomesUSA.com
I attribute my success to integrity. Doing the right thing at any cost. I've lost sales, I've lost listings. At any cost you have to do the right thing for your client. I love what I do and I want to do it right. – Jade Mills, Coldwell Banker
The only thing you are guaranteed in new construction is that it is going to take longer than they told you. –Egypt Sherrod, Television Personality and Real Estate Broker
You've got to have your goal so big that you have to take huge actions to achieve it.
– Mark Spain, Real Estate Broker and Keynote Speaker
Realtors using social media as a lead gen tool are the next generation of top producers. –
Nobu Hata, Director of Member Engagement – National Association of Realtors
A professional is somebody who knows what they know and knows what they don't know. And knows the difference between the two. So when I know, I'll tell you and when I don't know – I'll go find out. Which means you'll always get the right answer. – Gary Keller, Founder of Keller Williams
Real estate sales was perfect training for the experience to go into public life because you learn to accept rejection, learn to meet new people, learn to work with people, and find common ground. That's the way you sell houses… – Johnny Isakson, Founder of Northside Realty and United States Senator
You fail your way to success. What we fail to understand is that everybody fails. Everybody fails. In fact, highly successful people usually have more failure than people who aren't as successful. – Gary Keller, Founder of Keller Williams
Not only do you have to have content in your digital and inbound real estate marketing strategies, but content that gets an LOL, gets read, noticed, shared, clicked, and commented on is how you make a human connection in today's noisy, multi-device world. – Laura Monroe, Head of Industry & Brand Engagement at Real Estate Webmasters
Top agents show up, no matter how much sleep they got or didn't get, to do the things that help their clients!
It's great to be successful, but you've got to pause and give back. We are all in this fight together…be willing to bend down and help people out. – Mark Spain, Atlanta Real Estate Broker
Not following up with your prospects is the same as filling up your bathtub without first putting the stopper in the drain. – Michelle Moore, The Power of Real Estate Radio Show
Our #1 job is to showcase you as the local expert and grow your real estate business. – Kurt Uhlir, Chief Marketing Officer at Showcase IDX
What real estate quote should be on this list but isn't yet? Let us know and we may add it.
Need a new real estate website? Check out our list of approved designers for real estate websites. They'll get you up to speed quickly.
Need another break? Check out our hilariously terrible listing photos?