Photo by Britten, Inc
Originally Posted On: https://bannersaver.com/blog/4-creative-ways-to-use-light-pole-banners
Break free of boring traditional pole banner displays. With BannerSaver

you can.
Ever wonder why 99% of all light pole banner displays all look the same? Same 2' x 4' or 2' x 10' rectangular format? One or, maybe, two banners to a pole? Old school static brackets are a big reason why.
Think of it like attaching a sail to the immovable mast of a ship. Long the standard in pole banner promotions, inferior static brackets lack the ability to self-adjust in windy, inclement weather. So, to reduce wind-loaded stress to light poles—and stay on the good side of your facilities team—city planners have learned it's just easier (and safer) to keep their banners simple.
The effectiveness of your banner program suffers if you fail to standout. BannerSaver can help. Engineered with patented, wind-spilling technology, BannerSaver's spring-tension system lets your banners spill wind as wind speed increases. This reduces wind-load forces, which protects banners from tearing and your light poles from weather damage. They also deliver the freedom to create new and eye-catching displays like these: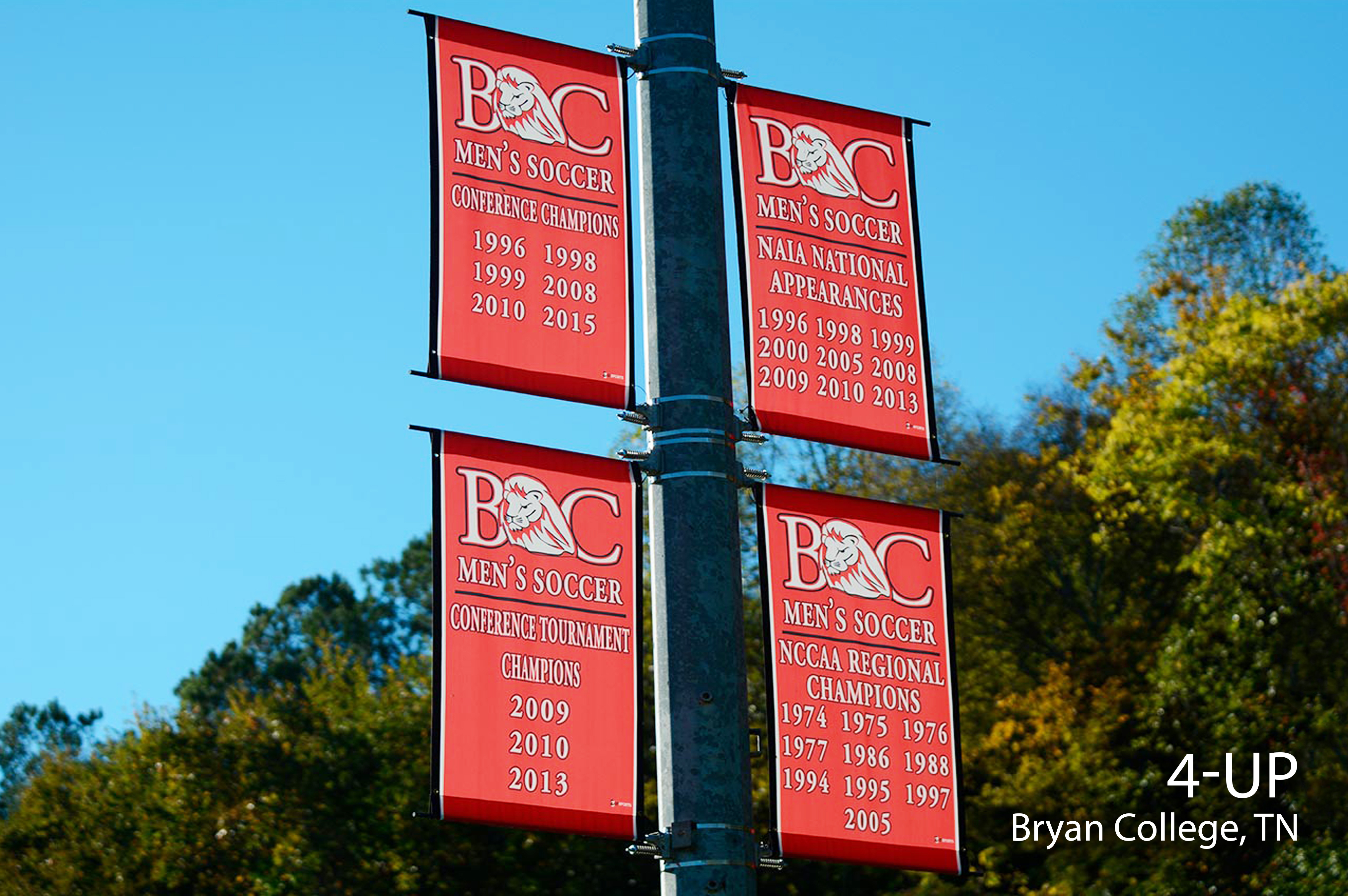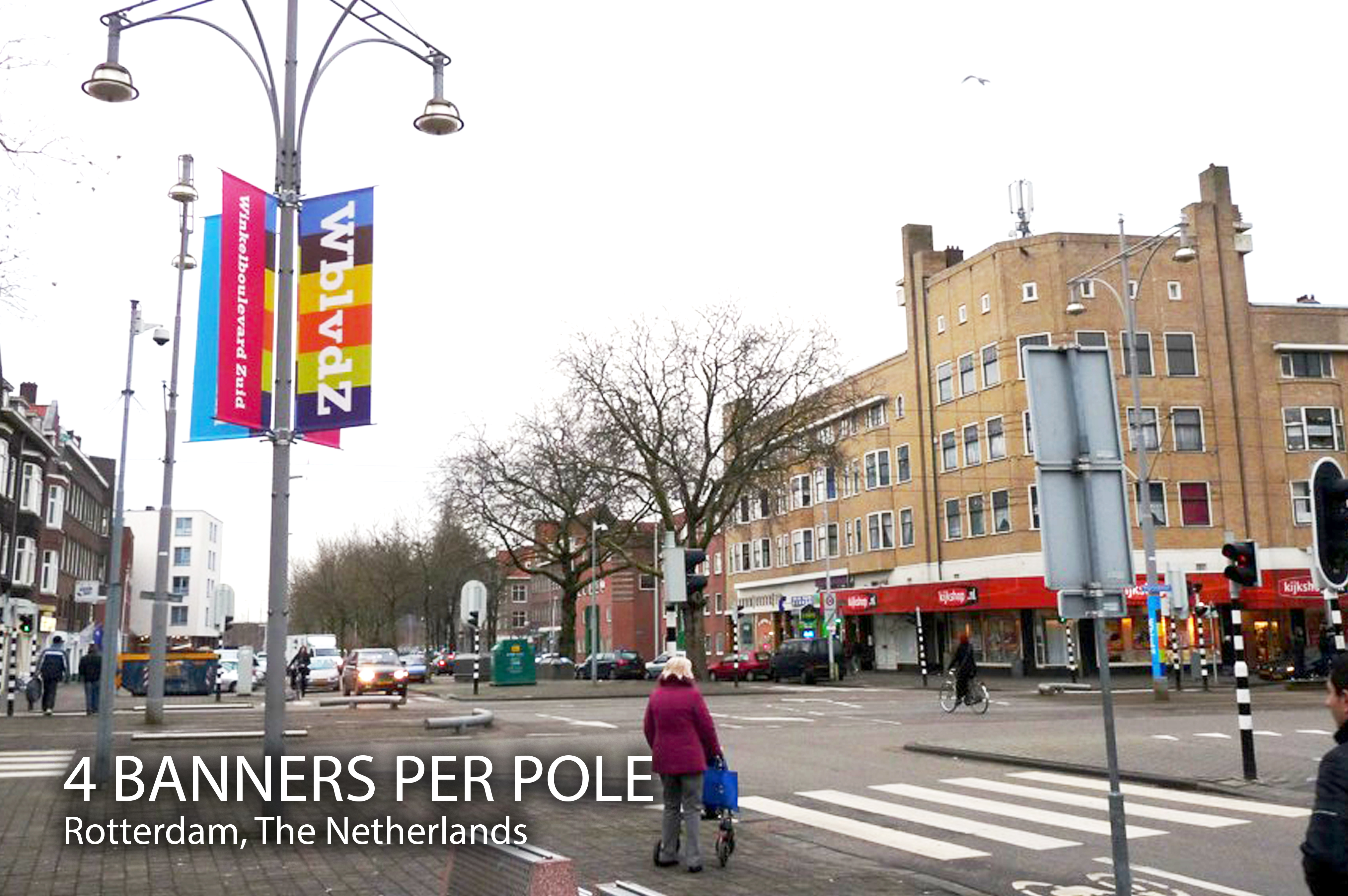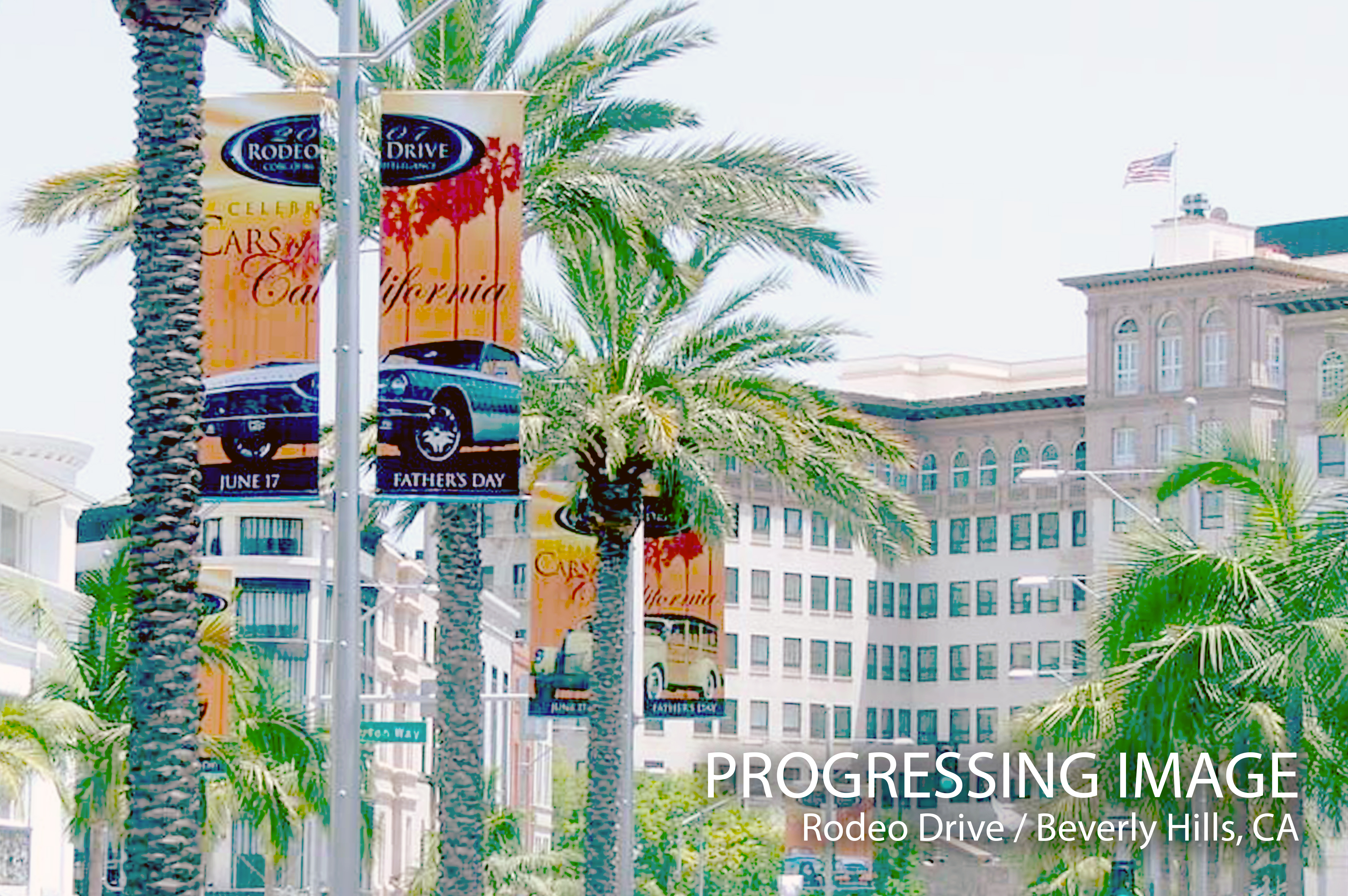 To brainstorm new ways to spice up your banner program, email Dave Taylor, BannerSaver's Program Specialist, at [email protected] or call 231.995.8544.