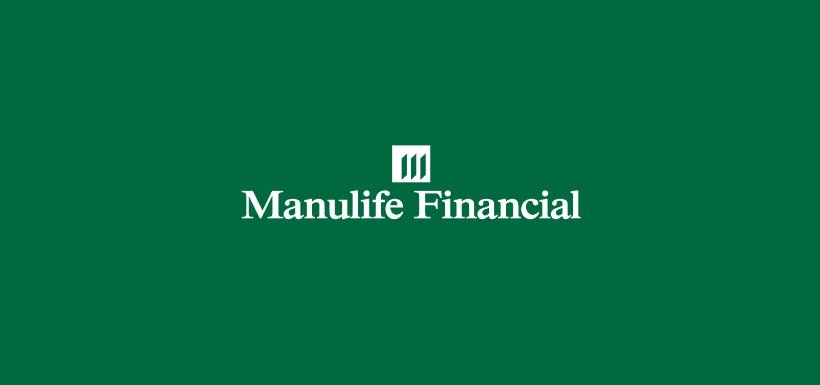 Originally posted on https://www.insurdinary.ca/benefits-manulife-flexcare/
What Are The Benefits Of Manulife Flexcare Health And Dental Insurance Plan?
Reduce what you pay out-of-pocket for many routine and unexpected health and dental care expenses with a flexible and affordable plan. You can choose the type and amount of insurance coverage that fits you and your family's needs with Manulife Flexcare Health and Dental Insurance.
Are you considering a Manulife Flexcare insurance plan? Let's take a look at the major benefits of Manulife and how to get your quote.
Manulife Flexcare
Do you wonder if you need additional health insurance? As long as you have enough money to pay for all the costs associated with an accident, a hospital stay or a critical illness, you'll be just fine. [MOST PEOPLE DON'T.]
If that's you, you should be comparing medical insurance rates or shopping for the 'Best Insurance Companies' right now.
Manulife Flexcare is one of the more affordable health and dental care insurance products available.
Here's a brief rundown of what it entails and how it can benefit you.
Is Manulife Flexcare [Really] For Me?
Manulife Flex care is a health insurance product that protects you against unexpected medical expenses. It is available to any Canadian resident over the age of 18 who has provincial health coverage.
This popular plan has several benefits outlined below.
1. Easy To Apply
You simply request a free no obligation quote and apply online. Once your application is approved your coverage starts on the first day of the next month. No waiting period is enforced.
Residents of Quebec need additional RAMQ prescription drug coverage.
2. Flexibility
With Manulife Flexcare you choose only as much coverage as you need. You can select one of the Core Plans or any of the Stand-Alone packages.
The Core Plans are as follows:
• DrugPlus covers prescription drugs and vision care.
• DentalPlus includes basic dentistry and vision care.
• ComboPlus includes both.
You DON'T NEED to FILL OUT a MEDICAL QUESTIONNAIRE for any of the basic core packages.
These three plans also come in an enhanced version which gives you the same benefits with higher annual limits. They all include extended health care benefits and a range of add-ons to choose from.
You can also choose from additional stand-alone plans to compliment your employer's medical plan or government insurance as required.
These are:
• Hospital Coverage
• Catastrophic Coverage
The entry-level plans with Manulife Flexcare are suitable for young people who are just starting out.
3. Affordability
As your finances improve and your family grows, you can top up your Manulife Flexcare packages accordingly.
You may add the following to your Core Plan or Additional coverage plan as required:
• Hospital coverage
• Travel health insurance
• Additional vision care
• Accidental death and dismemberment
• Additional catastrophic coverage
Also, you can include as many of your family members as necessary. Families with more than three children receive a discount.
4. Benefits For Maternity
Expectant mums who are under 20 weeks pregnant can apply for Manulife Flexcare with a hospital add-on. As long as they qualify, their maternity costs are covered. This includes two days in the hospital.
Babies born to these members are automatically covered from birth.
5. Convenient Payments
You don't need to worry about missing a payment. You can settle your premiums with your credit card or using pre-authorized payments from your bank account.
6. Rewards Offered
With Manulife Flexcare you earn Airmiles rewards just by requesting a quote.
The amount varies according to where you live. Quebec residents get 25 miles, and everyone else gets 15 miles.
Once you sign up, you receive between 50 and 100 Airmiles if you live in Ontario or Alberta. After that, all members can look forward to regular top-ups of 10 Airmiles every six months.
You also earn Airmiles rewards for referring new members to the program.
7. Easy Cancellation
You remain a member of Flexcare as long as you pay your premiums. You can cancel at any time with a month's notice.
8. Yours For As Long As You Like
Unlike your employee medical insurance, which lapses if you leave your job, Flexcare is valid for as long as your membership is valid.
If you do leave your job, you can always add on to your existing Flexcare package to cover the gaps left by your employer's insurance.
9. Senior Privileges
Flexcare members over the age of 65 automatically receive increased coverage for prescription medications.
There is no change to the Core Dental benefits, but travel coverage falls away.
10. Adjusted Coverage
Government medical provisions differ from province to province. Manulife Flexcare adjusts your benefits accordingly so that you receive proportionate coverage no matter where you live.
11. Tax Benefits
If you are self-employed, your medical insurance premiums could be a tax-deductible expense and a non-taxable benefit. In other instances, your premiums may qualify as a medical expense towards a tax credit.
12. Extended Healthcare Benefits
All Flexcare core packages come with basic extended benefits. These include coverage for things like:
• Hearing Aids
• Home-care nursing
• Prosthetics
• Durable Medical Equipment
• Accidental Dental
• Ambulance
• Registered Psychologists and Psychotherapists
• Speech Pathology and Therapy
• Registered Specialists such as Chiropractors, Chiropodists, Osteopaths, etc.
Benefits are also payable towards alternative therapists such as registered Naturopaths, Massage Therapists, and Acupuncturists.
13. Health Service Navigator
Health Service Navigator helps you to find your way through the intricacies of the Canadian Health Service.
This online site is full of helpful hints and tips, information about your nearest medical providers and more. You can even get a second opinion and contact medical support staff telephonically for assistance.
14. Hassle-Free Claims
Most claims will be settled immediately using your Flexcare medical membership card. All other claims can be submitted using the relevant forms available online.
15. Transparency
Your initial quotation does not have any hidden costs. What you see is what you get, and that is all that you pay for with Manulife Flexcare.
If you apply for a package which requires a medical questionnaire, you will be informed of any extra charges for pre-existing conditions before you are billed.
16. Downgrading Your Policy
If you have been a member of Flexcare for more than a year and your circumstances change, you can downgrade your policy to a more affordable one.
Once things improve, you can always apply for a more comprehensive policy again.
Get The Protection You Need
Don't get caught napping. Medical insurance is a must, no matter how healthy you are.
It can fill in the gaps when Canada government health care plans and group medical coverage fall short and save you thousands long term.
Compare medical insurance rates and benefits online and choose a package to suit your needs before it's too late.
We are here to offer advice and help you decide.