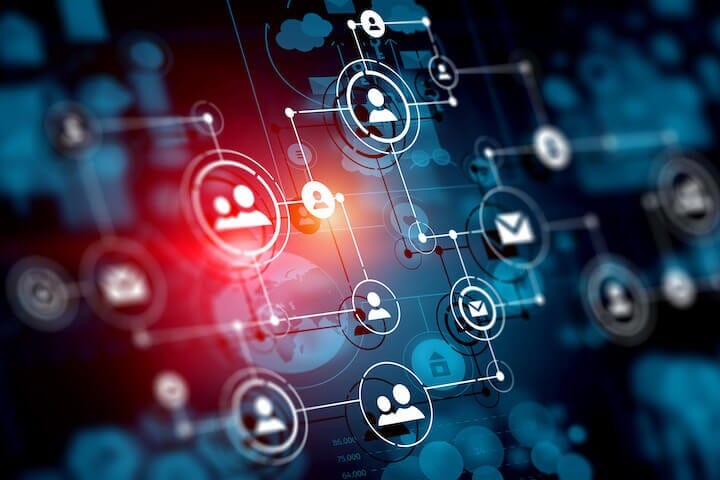 Originally posted on https://glenmont.co/13-of-the-best-social-media-marketing-tools-for-smart-automation/
67% of marketing leaders depend on marketing automation.
The top marketers in the world leverage marketing automation, and it's good enough for your business too.
While you might not think social media marketing tools can do what you can manually, if you set them up right – no one will know the difference.
Continue reading or watch our video to learn about some of the best social media marketing automation tools for business so your business can go to the next level.
---
Originally posted on YouTube by Glenmont Consulting
These Social Media Marketing Tools Will Blow Your Mind
When you're growing your business from the ground up, having as much help as possible will allow you to get the best results.
If you're trying to do all the work on your own or without tools, you might experience burn out.
The following tools will help in your quest of taking over the web without taking up all your time:
1. Buzzsumo
When you are using social media to get people to visit your site, you need to create content people want to read. If you create content that is boring and not what they're looking for, you'll waste time and money.
Buzzsumo is a paid service that offers unlimited plans. You can use searches on Buzzsumo to find content likely to go viral, then see which content has gone viral on social media and create similar content.
This tool allows you to get a sneak peek into the content of your competition, so you always know what is going on. If you aren't sure what to write about, head over to the search tool and type in your competitor's website.
You can see which of their blog posts are the most popular and other sites that link back to their content.
2. Buffer
If you're spending time manually posting your social media content, Buffer will save you time. Buffer has a free option you can use to schedule posts, but to add more platforms they'll charge you a small monthly fee.
Buffer allows you to put articles in a queue to publish in pre-selected time slots, or you can schedule them for a specific time. When you go to schedule a post, you can select which account(s) you want to post to. If you make a mistake, it is easy to edit within the dashboard.
Scheduling your posts in advance allows you to free up time so you can focus on other areas of your business. It is important to work on your business vs. working in your business all the time.
3. Tailwind
Tailwind is a powerful social media marketing tool that is most known for auto-posting on Pinterest and recently added Instagram.
Tailwind analyzes your Pinterest account and gives you insight on what is happening with your pins. You can see which pins are performing well, how many repins they get and more. The analytics section of Tailwind is enough to make you want to sign up for an account.
There is a free version of Tailwind with different levels of paid membership. One of the major perks to Tailwind is Tailwind Tribes. With Tailwind Tribes, you're able to share other niche content for shares from other people in your niche.
4. Unsplash
Unsplash is a website that allows you to grab free photos to use without watermarks. Having high-quality images to share on social media is key.
If your images aren't crisp and high-quality, people won't respect or trust your company. Whether you need them for feature images on your blog or thumbnails for your YouTube videos, there are plenty of uses.
5. Canva
Canva goes hand in hand with Unsplash. You can take the photos you get on Unsplash and make amazing graphics using this social media marketing tool.
Canva is one of the best ways to make images for your social media posts on all platforms. When you get your free account, you'll be able to use various templates or create your own through their platform.
When you are working inside of Canva, there are many free templates and images you can use, but there are some you will have to buy if you want them. If the images, graphics or templates cost money, it will say so to the side.
6. WordSwag
Wish you could design amazing graphics right from your phone? WordSwag allows you to create images for your social media profiles, graphics to share on social and more.
If you want to create quote graphics, WordSwag is the perfect app for you. It's a paid app, but it's cheap, and you will get value from it right away.
7. Storyheap
With social media stories from Snapchat, Instagram and more, companies realize they need to get on board. If your company notices an opportunity with stories, but you aren't sure how to pursue it, Storyheap might be the service for you.
Storyheap allows you to manage your stories right from your desktop. While it may be easy for users to create their personal stories on the fly, it isn't as easy for companies to get it done. Using Storyheap solves this problem.
Vertical video is here to stay and is something else you need to think about when you're going over your video marketing plan.
8. Upleap
Companies want to see followers on Instagram. If you don't have a big following on Instagram, your company may not get the attention it deserves. Many social influencers use Upleap to get attention for their Instagram accounts.
Upleap interacts with accounts and hashtags similar to your audience or your desired audience. The idea behind this is they will see your feed and be interested enough to follow.
As content marketing trends move more toward Instagram and its influence, having a strong following is a must. Upleap has a virtual team that does the work for you, so you don't have to.
9. Sprout Social
If you want to have fewer logins and still get the main tasks done on social media, then Sprout Socialis a great tool for you. Communicating with your social media followers is key when you want to win in the social game.
Sprout is one of the most powerful social media marketing tools available.
Starting social conversations and engaging in them online has never been easier than with Sprout Social. You can use multiple social media profiles for each of the platforms so if you have a big team; you can put them to work for you.
10. Sendible
If you're managing social media for clients, Sendible will allow you to do that easily. Not only will you be able to manage your social media profiles, but you'll be able to look at the analytics so you can help your customers see a return on their investment (ROI).
Understanding what the actual ROI is will allow you to answer to your clients and yourself, so you know if what you're doing is working.
11. MeetEdgar
Scheduling social media posts for your business is one thing, but when you have posts that are evergreen, it can get frustrating trying to keep them in the mix. If you forget to add them, then you're missing out on great content that could grab the attention of winning customers for you.
With MeetEdgar, you can easily recycle past content. If you know there is content that will continue to be relevant for your brand, you can use their features to share it again.
If you have edits or updates, you can bulk edit or update your postings through MeetEdgar. When you have a lot of social media content, it is important that you can edit it at a large scale and this tool is great for that.
12. Brand24
Do you wish that you could eavesdrop on what people are saying about your brand online? Getting an insider perspective about what people think about your brand – good or bad – is priceless.
When you know what people think about your brand, you can make improvements on what you're doing poorly. And you can keep doing what people love about your brand.
Brand24 allows you to eavesdrop on the people that are talking about your company. If there are major changes in the discussion volume chart, you can see what is happening and get ahead of any breaking news.
Do you want custom alerts? Brand24 allows you to set up custom updates so you're always in the know when people mention you in specific ways.
When you see any information you would like to review, you can easily export it to PDFs and other file extensions. Exporting this information will allow you to analyze it in any program you put it through.
13. IFTTT
If you want to automate your social media and your world, IFTTT is the perfect thing for you. IFTTT means if this, then that. You can set up "applets" that will trigger certain actions to happen.
Once you learn how to use IFTTT for social media, you have a powerful tool at your fingertips. You can set your Twitter to tweet out your Instagram posts after you publish them.
You can look through the services page to find different actions to automate. As you look through the different tools you can connect, you'll see some useful applications for your social media strategy.
Putting Together a Successful Social Media Campaign
With these social media marketing tools are your disposal, it is easy to get excited, but you need to take action beyond your excitement. Taking the first step toward automating your social media is all it takes to feel how great automated results are.
When you're planning your campaign, keep in mind it is, in fact – a campaign!
If you forget that you're launching a campaign, it is easy to post content on social media randomly. While random posting may get some attention, it will not get the attention you want.
When you start a campaign, you need to have a measurable goal. If you don't have metrics you can measure, you won't know if your campaign is successful or not. Use the analytics in the social posting tool you choose and keep track of what is working and what isn't.
As you're thinking about what to do for a campaign, you need to think about what kind of campaign you need at this stage in your business. Do you need to boost brand awareness? Maybe your business needs to bring in sales right away.
Understanding where you are right now and how you can use social media to get you to where you want to go is important. Social media is a great way to boost your business when used properly.
If you aren't sure how to make social media work for you, you may work with an agency or a consulting firm to set up a winning campaign.