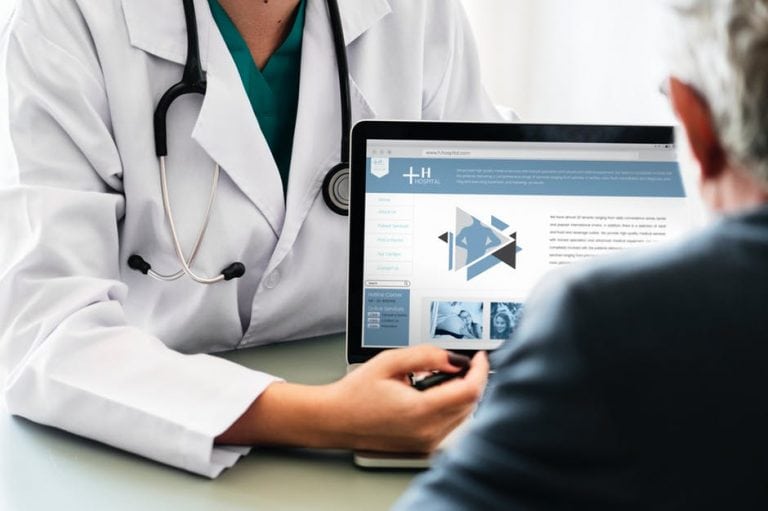 Originally posted on https://www.insurdinary.ca/12-frequently-asked-questions-about-manitoba-health-card-coverage/
Manitoba Health, Healthy Living, and Seniors is a section of Manitoba's government that oversees its publically funded healthcare system. Its public funding means that patients like yourself never have to pay for necessary hospital and medical services.
Whether you are new to the area or you're already a resident, you're bound to have questions about things like your eligibility and the services you'll receive. In this guide, you will find some Manitoba Health Card FAQs, just follow along.
Manitoba Health Card FAQ's
One of the most important things you should do when you arrive in Manitoba is apply for your Manitoba healthcare. So that you know exactly what to expect, here are some commonly asked questions and answers.
1. Do I Meet The Eligibility Requirements?
In order for a person to be eligible for a Manitoba Health Card, a person has to be a Canadian citizen, permanent resident, or holding a work permit.
You must live in Manitoba full time or at least 6 months out of the year. That said, visitors, tourists, and transients are not eligible.
2. How Do New Manitoba Residents Apply?
If you meet the eligibility requirements, you can apply for Manitoba coverage online. You will start by filling out this registration form.
You will also need to provide the health insurance card number for your previous territory or province along with proof you're a Canadian citizen.
Appropriate documentation includes:
Canadian Citizenship Card
Canadian Birth Certificate
Permanent Resident Confirmation Card
You should keep your previous coverage while you wait for your Manitoba coverage to kick in.
3. How Can I Get A Replacement Manitoba Health Card?
If you ever lose or damage your Manitoba Health Card, you to contact speak to someone at the Insured Benefits Branch for a replacement. Or if you prefer to handle it online, you can just will out the eNotice of Change form.
4. Which Medical Services Will I Receive Coverage For?
Manitoba Health offers a variety of medical services for you and your dependents. They include:
Any x-rays or lab testing ordered by your doctor
Surgery with anesthesia
Physicians' services like annual physicals
If you receive a bill for a service that is ensured but you've used a doctor who is outside of your coverage area, you can apply for reimbursement.
5. Is Ambulance Transportation Covered?
Manitoba provides coverage for medically necessary ambulance transportation. It covers trips patients take between preselected healthcare facilities if you need treatment, diagnostic testing, or to enter into a recovery or rehabilitation facility.
If you end up needing an ambulance and you're outside of Manitoba, you won't benefit from the coverage available from the Manitoba government. You will have to pay any bill that's given by the ambulance company in full.
6. What If I Need A Referral For Medical Services Outside Of Manitoba Or Canada?
If you need treatment that isn't available in Manitoba, your medical care will have to meet certain criteria for it to be covered.
An appropriate physician is a Manitoba specialist. This is a doctor who specializes in a specific area.
For your services outside of Manitoba to be covered, your specialist will have to refer you to another specialist. The qualification here is that in order for the referral to be considered "appropriate," it has to come from a doctor whose field correlates with the problem you're having.
For example, a cardiologist in Manitoba can diagnose you with a heart condition and refer you to a cardiovascular surgeon in another area if the surgery you need isn't available in Manitoba.
The Approval Process
When you visit with a specialist, they will set you up with treatment options to help with your condition or illness. This is how the approval process works if the services you need are not in Manitoba:
Your specialist has to write Manitoba Health a letter providing your case details. When Manitoba Health reviews the letter, the review process might include reaching out to a medical consultant for an opinion.
Lastly, your specialist will then receive a letter of either approval or denial from Manitoba Health. You will also be provided with a copy.
7. If I'm Leaving Manitoba For An Extended Period Of Time, Will My Coverage Change?
You will still have your Manitoba coverage if you are going to be traveling for up to 7 months.
However, if you plan on being away longer, say 90 days or more within one year, you will need to either send an email to [email protected] or complete this Request for Temporary out of Province Benefits document.
In your email, you should include the permanent address you already gave Manitoba along with a temporary address to where you will be residing. You will also have to give your name and the names of any dependents who will be away with you, your departure and return dates, and your Manitoba Health number.
Send this information as early in advance as you can to avoid insurance interruption.
8. Will I Have Emergency Coverage Outside Of Canada?
Emergencies are unpredictable and can happen regardless of where you are.
Doctor Care
If you have Manitoba Health, you will have to pay your own doctors' bills. The rate you will be charged will be similar to what you'd pay a doctor in Manitoba for the same or a similar service.
Hospital Care
Regarding emergency hospital visits, you will receive some help from Manitoba. The insurance company pays for healthcare at an average daily rate they establish.
You might be charged a higher amount if the emergency care you need is outside of Canada. With that said, you will be responsible for the difference between what the insurance pays and what you were charged.
You will need to send your bill to Manitoba's Out of Province Claim department within 6 months of receiving this care. And if you've already made payments, include receipts too.
If there are no receipts, the doctor or hospital will be paid directly by Manitoba Health.
9. If I Make A Permanent Move Away From Manitoba, Will I Lose My Coverage?
You won't lose your Manitoba Health Coverage right away if you leave the area. In order for the coverage to remain while you are getting settled, you have to inform the company of your plans in writing.
You will need to contact the Registration and Client Services department at the company. When you do, they will have you fill out an Out of Province Certificate.
The terms of your insurance coverage will change and can fit into one of three categories.
Moving to Another Territory or Province
You will have coverage for the rest of the calendar month after you've moved and then for two more months afterward. Make sure you contact the new territory or province's health insurance company right away in order to set up continued coverage.
Moving to a Different Country
If you move to a different country, you can use Manitoba coverage until the end of your arrival month. After that, you will have the coverage for two more months.
You're Moving Away from Manitoba as a Temporary Foreign Worker
If you are in this situation, your Manitoba coverage will end on the day you leave the area.
10. How Do I Make Changes To My Registration Information?
Changes to your registration have to be reported to the Registration and Client Services department at Manitoba. The types of changes you need to notify them of are:
Marriage
Divorce
Legal separation
Birth
Change of address
Death
If a Manitoba resident passes away, their death should be reported to Manitoba Health by the next of kin, executor or administrator of the estate, or someone with a power of attorney. Paperwork such as a copy of the death certificate or funeral director's certificateshould be included.
11. How Can I Apply For Manitoba Coverage If I'm New To Canada?
The application for new residents is different than those who are Canadian born. You will provide all of your citizenship and immigration documents for yourself and your dependents in addition to a completed registration form.
You will also need to include a photocopy of your passport with your paperwork.
If you are new to the country, you can apply for coverage under specific terms that depend on your situation.
Work Permit
If you have moved because of a work permit, the permit is active for at least 12 months. You and all of the family members (dependents) who are listed on your permit can begin receiving coverage from the day the permit was issued.
If your permit is for a lesser amount of time than 12 months, you aren't eligible.
Permanent Resident
When proof of your status as a permanent resident is provided, you will become eligible for coverage in Manitoba from the day you arrive.
Returning Canadian Citizens
You are eligible for coverage on the day you move to Manitoba. All you will need to do is provide your arrival date and residence status.
12. Who Can I Contact With More Questions?
You can contact Manitoba Health by phone or email. The number to the general inquiries line is 204-786-7101 while the toll-free number is 800-392-1207. If you prefer email, you can use [email protected].
13. Where Can I Get Insurance Coverage That Are Not Covered By The Provincial Manitoba Health Care Plan?
There are some many insurance companies out there that can provide you coverage that you need especially for those coverage that not covered by your provincial health care plan but the question is how you will know if which insurance company or plan is the best coverage for you or for your family. With this reason that's why Insurdinary compiled the 'Best Insurance Companies in Canada' to help Canadian residents in getting their private insurance company.
Follow Us
A Manitoba Health Card can help residents of Manitoba with all of their health care needs. But if you're in a different area of Canada, we haven't left you out.
Just follow this compiled Canada Provincial Health Plans page or our blog articles dedicated for Manitoba province insurance coverage and advice for your area.