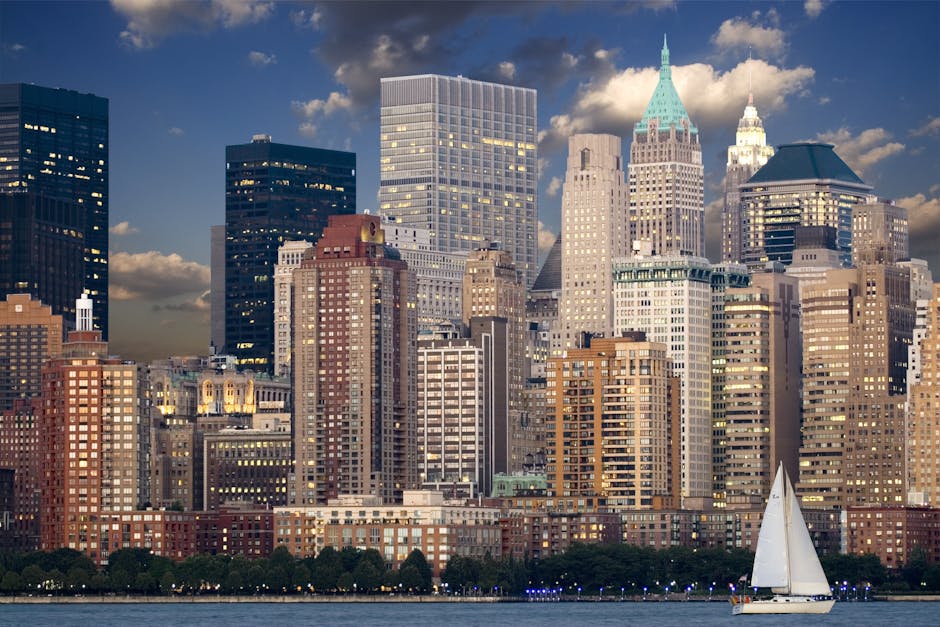 There are more than 30 million small businesses within the United States as of 2018.
Small businesses create jobs for millions and opportunities are being found all around the world. But what are the best cities in the United States to relocate to for a successful career?
Continue reading to discover the best cities for small business, so that you can succeed within your industry!
1. Orlando
There are more things than Disney World that attract people to Orlando, Florida.
Orlando is one of the best cities for small business and has a beautiful environment. Many people don't realize, but Orlando is well known for its high-tech businesses and innovation.
More than 200 aerospace and aviation companies live in this city, even the military has made its presence known in Orlando. This area is perfect for those with startup company ideas and a love for Disney.
2. Denver
If you are living on the west coast (or have always wanted to), Denver, Colorado is a perfect location to grow your career.
One of the biggest opportunities in Denver is in the cannabis industry. Denver is home to more than 360 dispensaries that supply jobs and money to the community.
Besides the cannabis industry, there are many other opportunities.
Phone app creation is very popular within Denver, so don't be afraid to share your ideas in this area. Many people are creating there own companies in Denver. Colorado is a hot spot for startup companies and a great place to try yours out!
3. Austin
Those headed to Austin, Texas won't be disappointed by the business districts.
Austin is becoming a city full of talent and knowledge. This city is lively and known for the music industry. Many educated people are headed there to live in the sun with a decent cost of living.
Technology companies such as Amazon, Google, and Facebook all have made a mark on this Texas city. Apple is another company that has shown a large presence in the area and continues to supply jobs.
If you are tired after a long day of work, Austin is one of the best places to be. There is an abundance of restaurants and bars to spend time in. Don't forget to check out the local music while in town.
4. Salt Lake City
Utah is home to Salt Lake City, one of the best areas to start a company and thrive.
This area is known for its skiing, technology, and advancements in highway travel. Oracle, Adobe, and Electronic Arts are a few successful companies that have made a presence in Salt Lake City.
If you have considered doing a DNA test to discover more about your family history, Ancestry.com is even based here. There are many job opportunities in the area that you can utilize while starting your great business idea.
This region is becoming a popular spot for startups and comes at a reasonable price.
5. Phoenix
Looking for a warm and sunny place to start your business?
Phoenix, Arizona is one of the best places in the Southwest region for technology startups. Many large tech companies are putting in home bases in this area. The downtown scene is growing and bringing in more opportunities.
Web-based software companies thrive in Phoenix. Many businesses are using revitalized warehouses for their offices. This is a unique place to start your company and is full of college students with fresh ideas to help.
Financial, health care, and cybersecurity business opportunities are all opening up in Arizona and Phoenix is the best place to be!
6. San Francisco
The west coast is one of the best places to see your small business thrive in.
Many successful startup companies have started in this area. Companies, such as Airbnb, Uber, and Slack have rooted themselves within the community. They offer job opportunities and innovation.
Because computers use the cloud for storage, larger server rooms are unnecessary and can fit more businesses. Although it may cost more to live in this area, there are plenty of ways to make side money.
7. Seattle
Seattle, Washington is a gorgeous city, even on wet and cloudy days.
High tech companies are rooting themselves within Seattle. Wages are expected to grow exponentially in this area over the next few years and unemployment is at record low levels.
Many people are moving to Seattle to start up their business ideas. One of the biggest advantages of moving to Seattle is that there isn't any income tax. Washington has gotten rid of this tax meaning you get to keep your hard-earned money!
Seattle is an affordable place to live, while still staying in the hub of small businesses.
8. Nashville
People are headed to Nashville with more than just country music dreams.
Nashville is a hot spot for good music, quality education, and health company startups. Covenant Surgical Partners and Aspire Health are two large companies in this area. They are offering excellent job opportunities and competitive pay.
Even people who are pursuing a music career have been taking advantage of all that Nashville has to offer. People with new ideas are testing them out and creating successful startup companies that can lead them to millions.
This is a town where confidence is required and standing out is a must.
9. Boston
Boston is making its mark on the tech industry and trying to appeal to the needs of people.
This historic town wants to become the Silicon Valley of tech for mainly older people. There have been many startups in Boston that aim to make working technology easier for the elderly.
Biotech companies are also beginning to move in and wages are expected to grow over the years. This area is one of the best places to start a business and is close to New York City.
10. Dallas
If you are sitting at home wondering where all the jobs have gone, Dallas is the answer.
Dallas, Texas has seen major improvements and gains in its population. People are headed to Dallas for the opportunities and lack of corporate income tax. Because of these perks, business entrepreneurs are finding a home in this region.
Startup companies have shown to do well in Dallas. This area has an abundance of networking, funding, and advice for success. Don't be afraid to get out there and gather as much knowledge as possible.
11. Portland
Portland, Oregon is an excellent area to relocate to if you want to start your own business.
This area is booming with software startup companies and cannabis dispensaries. Even if you need business financing, Portland is a perfect area to grow your business.
There are many jobs in the area, especially in the restaurant business. Food enthusiasts have taken over this town. Because food is so popular in this area, it gives you the perfect opportunity to work a job while starting your career.
Having extra money will help you succeed in the future and grow your startup.
12. San Jose
Silicon Valley is known for its advancements in technology and impressive startup companies.
This city is expected to see growth in its wages, which come in handy for the high price of living here. If you want to learn and follow in the footsteps of Facebook, Google, and Apple, this is the area to be in.
Some companies, such as Facebook, are planning to create living structures for employees. This way, you don't need to pay more than you can afford for rent. Don't be afraid to bring your startup ideas to this town, San Jose is an excellent place to grow your ideas.
Relocate to the Best Cities for Small Business
There are many business districts found throughout the world. But, knowing the best cities for small business can help you excel in your industry.
With the lack of server space required, tech companies are booming and can be found all over the west coast. Even Boston is beginning to make its impact on the tech industry for the elderly help with technology.
If you are looking to pursue a business in the cannabis industry, Denver and practically anywhere in California are the places to be. These areas are known for many successful start-up companies and job opportunities are continuing to grow.
Dallas, Phoenix, and Austin have made a mark in the west and are now home to many high-tech companies. Depending on what type of career you want to pursue, there is an opportunity at every corner of the United States.
Be sure to check out our blog for more articles on current business trends and industry news!